Those who love gardening also love to keep the garden area neat and clean. With the advancing of time, the number of best gadgets has also increased over time.
In the modern era, the gadgets have also become quite advanced, and there are several devices which have been brought to the market solely such as hedge trimmer for gardening purposes. Along with your hard work, these smart technological devices can ensure that your garden remains well-maintained.
Check out the Best smart gadgets for the garden for smartly upgrading your garden.
The Garden Sensor
If you are fresh to the world of gardening, then you probably do not have enough idea about the plants that can thrive in your garden soil. To get an assurance around the soil and choose plants accordingly. A garden sensor will help you to know about the temperature, pH, moisture levels, and nutrients.
Such an application will also help you recognize whether it will grow well or not. It saves your time and energy and saves your cost of battery too because they are solar-powered. But you will require a stable Wi-Fi connection to make their garden sensor work properly.
Weather Station
If you are a technology fanatic and love to equip your garden with some of it, then a home weather station can be very beneficial. Like the previous one, it is also a sensor that measures the microclimate in your garden area.
It is like an indoor module that helps the owner to collect the data inside your home. Like temperature, CO2 levels, air pressure, and even noise pollution. Such a factor often tends to affect the growth of your garden plants and thus helps you to maintain it well.
Also Read: Curse Client – What it is, Features, and Supported Games
Wi-Fi Sprinkler
The highly advanced wi-fi sprinkler helps an individual to analyze the condition of the soil, type, and family of the plant. And it's a reaction to the weather. With the collected data, it creates a customized watering plan, thus letting you know how much water each of them needs.
Moreover, a similar practice also helps to save a lot of water. If there is a chance of raining, then it can detect it too and let you know so that the soil does not overflow with extra water.
Remote-Controlled Auto Mower
No matter how much you love gardening, no one likes the task of mowing. Thus, the remote-controlled auto mower comes to the rescue. Even if you are busy doing your work inside the house you can control the mower with the remote and get the job done.
All you need to do is, set the program and leave it to drive itself. However, you need to have a CCTV camera installed in your garden area so that you can adjust its direction according to your flexibility.
Outdoor Smart LED Flood Light Bulb
Every garden lover loves to decorate their garden space as much as they can. While the blooming greenery of your garden can make it look amazing in the daylight, it cannot work well at night.
To make your yard look top-notch at night too, install the Outdoor Smart LED Flood Light Bulb Gadgets. Just like the indoor lights of different colors and variations. The outdoor lanterns with its hues of whites and pinks will create a picturesque view. These are solar lights which consume the solar energy in the day-time and gets light up in the night-time as your schedule.
Such technologies often come with an application that you can access from the device sitting at your home. The best part about these outdoor bulbs is that they can survive the worst weather conditions without any extra protection.
Prey Catcher
No matter how well-maintained your garden, preys can ruin it without any notice of you. In such a situation, a prey catcher comes to the rescue. It is like an automated battery stick with a vacuum in the front.
Once you make it run through the garden floor, it will automatically catch the prey. Which remains hidden in the darkening parts of the soil. These prey catchers are very lightweight and thus easy to carry while you are taking a walk through the garden area. Well, now we have some cool handy gadgets that make your ordinary one into a smart garden.
These gadgets will reduce your workload in maintaining your beautiful garden. Check out mippin for various garden-related products and reviews. As technology changes, we also need to adapt to our benefit. It's Time for you to change. Grab the most excellent options for gadgets available and notice the differences in your garden.
TheITbase
TheITbase gives tech help to Audience. Learn how to utilize Technology by How-to guides, tips and also you can find cool stuff on the Internet.
Related posts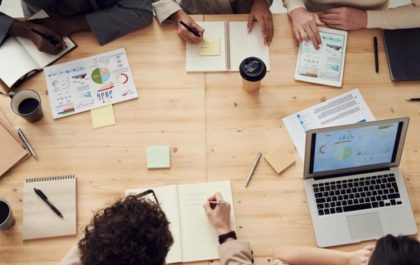 How to Plan a Project That Is Guaranteed to Succeed
Planning and executing a successful project can be a challenging task, especially if you have never done it before. But,…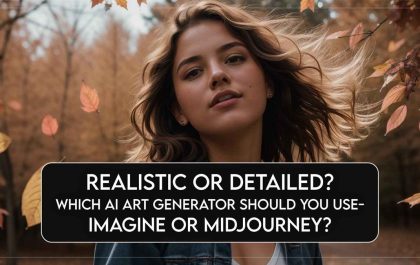 Realistic Or Detailed? Which AI Art Generator Should You Use – Imagine Or Midjourney?
Setting the Stage for AI Art Generation Artificial intelligence (AI) art generation is a rapidly developing field with the potential…