Welcome to 2020. Not only a year changed, but we have stepped into a new decade as well. Get ready for the boom of technological advancements this year. Many times we come across problems but can't always figure out their solution, even with technology. Luckily, there are new gadgets every day that can improve your life. There are resources like this Facebook page where you can find the latest in tech updates! Today we have listed five latest 2020 gadgets that will make your life much more comfortable than before. These devices save us time and let us focus on other essential tasks.
Multi-Cooker Kitchen Gadgets
Have you seen instant pots and how quickly they cook food? What about a gadget that prepares a meal's ingredients for you? We are talking about the latest multi-cooker that makes ingredients before cooking. If you are a newbie that has not tried recipes yet, then the accompanying app is here to guide you as well through voice service. Add ingredients in it, and it will weigh, chop, whisk, knead, blend, grind, grate, and mix them for you. After that, it will cook food. Now, after food preparation, this smart gadget does not want you to worry about cleaning up its mess. You only need to add water and soap. It will do the rest itself.
It is expensive, and costs around $1,000 but saves you even more in saved time and effort.
Smart Sliding Glass Door Opener
This coolest gadgets is for our furry friends and us as well. It controls the automatic opening and closing of a door based on motion sensors. No, it is not just that; you can control the entrance and exit of your pet by this smart door as well. A smart tag on your pet's collar can attach to the sensors of the device, an accompanying smartphone app, or even a wireless camera that can control the door's ability to open and close.
What if you have more than one pet? This smart gadget can register multiple IDs of pets to set different schedules for each. If you're worried about installation and removing doors, drilling nails, and other damage, there is no need to worry. It set up in just a few minutes without setting like manual doors. What if you want to make it manual for some reason? Yes, that option is also available.
Noise-Canceling Headphones
Noise-canceling headphones have been available on the market for a long time now. But, they never stop amazing us with their advancements. Some companies have integrated a feature in them to adjust their noise automatically according to their surroundings. Moreover, they are also capable of adjusting sound according to the altitude pressure. This feature comes handy while airplane traveling or hiking, where pressure keeps on changing.
Other features include Google voice control, long battery life, and sensors to turn off voice by hand gestures only. The latter makes interaction with an environment easy.
Also Read: Google Nest Mini, the Small Smart Home-based Mini Speaker is renewed
Y Brush – Automatic Toothbrush
We all know how many dental procedures cost. It comes as separate insurance – dental insurance, as our health insurance policies do not cover it. Most of the time, all dental problems happen because of poor hygiene. The majority of people brush twice a day, but they do not spend more than 30 seconds cleaning; as a result, plaque is not entirely removed and becomes a source of tooth decay and gum problems.
Now, an electric brush is present in a market. It is not like previous electronic brushes, which you needed to take throughout your mouth. In this latest gadget, you need to put a paste on its soft nylon bristles and let it vibrate for lower and then upper jaw for 5 seconds. It takes only 10 seconds to clean teeth from all directions.
Bluetooth Audio Sunglasses
Till now, we have listened to fantastic earphones and headphones. However, some people do not like walking on the streets while putting these gadgets on their ears. Now, Bluetooth audio glasses are available for them. Put them on while going outside and keep on enjoying your favorite tracks along the way. It can keep sound low, so the noise will not bother people in your surroundings. If headphones or earphones irritate you, then it is your gadget. Is it durable as well? Yes, it is. Lenses will not scratch or shatter easily. You could also think about giving it to someone who likes glasses, as this gadget is rare across masses.
We have listed the five latest gadgets of 2020, which designed to help us improve our daily lives through our furry buddies, cooking, thoroughly enjoying our favorite tracks, and helping us maintain good oral hygiene. Maybe these devices seem expensive, but most of them can save you money in the long run. They could also be a fantastic gift to take off a load of your friends and family members. So, which one are you prepare for buying? Let us know in the comments.
TheITbase
TheITbase gives tech help to Audience. Learn how to utilize Technology by How-to guides, tips and also you can find cool stuff on the Internet.
Related posts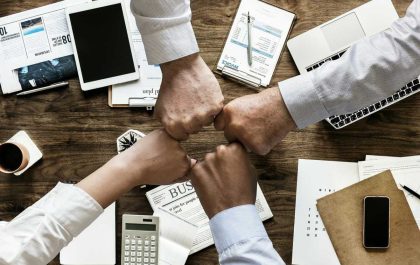 The Next Generation of Leaders: Insights from IB Business Management
With rapid globalization and technological developments, leaders have never been in greater demand. The International Baccalaureate (IB) program, widely acclaimed…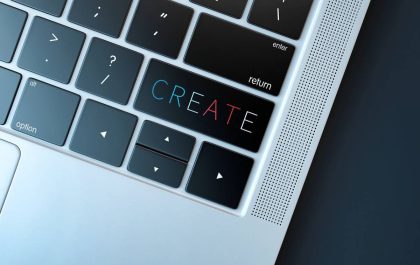 Unleashing Innovation: The Secrets Behind Successful Slot Game Developers
1. Introduction In the dynamic world of gaming, slot game development stands out as a thrilling and innovative field. In…