Many people get confused while choosing the right earbuds for them because of the multiple options available in the market. Earbuds are generally known as headphones that are almost the same as canal phones in terms of design. So, if you are willing to buy a new pair of earbuds you might have questions about which type of headphones are best for me? or What headphone type should I buy? Thus, by understanding your concern we at Headphone Critics have reviewed the different kinds of Earbuds and their features that will help you out in making the final buying decision. Follow our latest buying guide for types of earbuds in 2021, which will help you with recommendations and let you know how to choose the "best pair" for you. Let's get into it and know more in detail.
The advancement in technology is bringing out tons of options for earphone users. Every model has its unique fits and features offerings. We generally consider the factors including sound quality, fitting, styles, and price when making the decision to purchase a set of earbuds or headphones. In this article, we will discuss in detail the list of types of earbuds and their features available in the market.
2 Types of Earbuds that you should know
The advancement in technology today has brought the different types of earbuds that include wired & wireless. These are further classified on the basis of their connectivity with devices whether via Bluetooth, plug-in, or cable. The main difference between both of them is that wired sets consist of the typical cable plug-in but different in the case of wireless earbuds can actually come in two different form factors. So, with the detailed analysis, we have below listed the different types of earbuds available in the market in 2021.
1. Wired Earbuds:
The wired headphones or earbuds are the most common accessory that connects to any audio device i.e. phone, laptop, computer, watch, or more. It is specially customized and available in different sizes and materials for a variety of customers. The benefit of having wired listening devices is that it doesn't need any external power or charging for getting started. It just follows the plug-and-play rule.
2. Wireless Earbuds:
The Most demanded earbud in today's era is wireless earbuds. People are heavily demanding it because of its features i.e. compatibility, ease of use, and sound quality.  Typically these works on the Bluetooth technology that digitally encodes and transmits audio from the hone or other devices. This technology can even be used for noise cancellation. So, you need to plug and play just power on and your earphones will get connected. These wireless headphones will require batteries or a separate power source in order to release the sound or audio.
Also Read: Google Nest Mini, the Small Smart Home-based Mini Speaker is renewed
Earbuds Fit types to Stop Earbuds Falling from out
Every individual owns a different kind of ears that can be differentiated on the basis of size & shapes. So do headphones and earbuds companies have started launching the product for a variety of people for delivering them the comfort and best listening experience. With the different ergonomic and sound quality requirements, we have listed the different types of earbuds fits for a better buying decision-making process
On-ear Headphones: On-ear earbud are those that consist of cushions that rest on top of the outer ear. This earbud help in providing good sound quality with less bass. You can hear these by having excessive pressure on your ears. But these not usually recommend for noise cancelling.
2. Over-ear Headphones: These buds go over the entire ear or around-ear. These have much better sound quality and noise reduction tendency along with having noise cancellation properties.
Open-ear Headphones: Open-ear headphones don't cover all of the ears at all. These allow air to pass through their ear cups to the speaker element that helps them sound more natural and clear.
Wrapping Up
We hope that you have got the idea about a different type of earbud and earbuds available in the market. All the above mentioned are the critical details you need to know before buying an earbud for you. Other than this if you need to know any more informative details regarding the earbuds and headphones get in contact with us at The Headphone Critics we are always there to guide you for making the right buying decision.
TheITbase
TheITbase gives tech help to Audience. Learn how to utilize Technology by How-to guides, tips and also you can find cool stuff on the Internet.
Related posts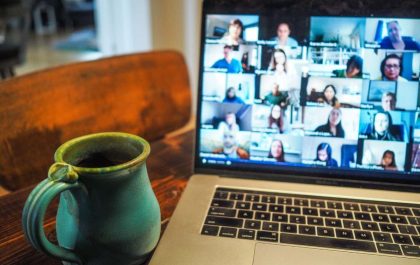 A Guide on How to Stay Secure When Studying Online
As online learning becomes increasingly popular, it is crucial for students to prioritize their security and privacy. Cyber threats are…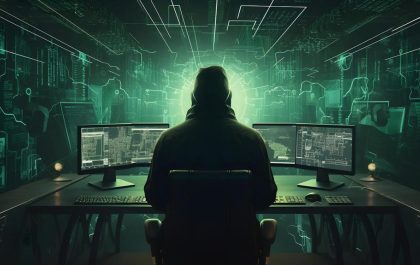 Cybersecurity's Blind Spot: Understanding the Scope of IP Theft in Healthcare and Pharmaceutical
Anastasios Arampatzis In the rapidly evolving landscape of the healthcare and pharmaceutical industries, intellectual property (IP) stands as the foundation…