Today, Improved Technology Management holds immense importance as no individual, business, organization, or country can operate and survive without its intelligent use. Due to the digitization of data and technological advancements, information can be stored, retrieved, and sent with ease at any point in time.
Each department of any business or company runs smoothly due to effective IT management. From solving a simple computer problem to developing long-term business strategies, the availability of refined information from a complex data set makes running a business simpler. On the other hand, poor IT management can severely damage employee and organizational productivity levels. A business can only progress if its IT department aligns its outputs with the organization's objectives, core values, and the company mission and vision.
In this fast-moving world, business owners and IT managers must know how to improve the management of their IT-related processes. Knowing and understanding the concept will help, but augmenting the existing information technology is vital for sustained, long-term growth.
To develop a complete understanding of the concept of information technology management, it would be best to pursue an MBA Information Technology Management to skill up. Enrolling in a course will enhance your knowledge, improve your skills, and allow you to use the concept of IT management to its full potential. But for now, here are some actionable tips to get a head start on improving IT management.
1. Refine Your IPS
According to David Newman, president of Network Test, individuals tend to set up a system and then forget about it. In this case, he referred to the intrusion prevention systems that fail to detect exploits. It is essential to understand how to detect an exploit before it trips the intrusion prevention system. Your system protection must be upgraded routinely and should be immune to malpractice and intrusion.
2. Programmed Desktop And Network Accessibility
Make sure to automate your network accessibility for people who share the same network, such as medical staff, warehouse workers, and call centre operatives. It will save time and ensure that the information is not accessible to others outside the respective organization. The best example is the staff ID badge used for authentication by the North-western Memorial Physicians Group.
3. Linking Physical Access to Organizational Applications
IP-based frameworks within an organization built on industry-standard servers and utilizing the existing information network are much more efficient due to their architectural advantages. These frameworks are not only accessible to network staff but managed and deployed centrally. Additionally, an organization can coordinate with ERP applications and network-accessible control frameworks, benefitting its operations and productivity. Georgia-Pacific is the best example to explain the concept. The billion-dollar paper manufacturer utilized WebBrix's open application interface, My security, and integrated the company system with SAP.
4. Employ an Operating System Guru
Configuring IT operating systems can be a dull art to many. Employing an operating system guru or expert is essential for several businesses to perform at optimum levels. Improved Technology management deals with assigning responsibility, delegating the task, and the extensive documentation published through the dirty cache. It is essential to balance the caching or memory options correctly. As otherwise, the system or machine might get stuck. Setting the right combination is a must. Therefore, delegating an operating system guru is an intelligent way to cater to fine-tuning your servers.
Also Read: The Importance of Information Security For a Company
5. Utilize VMware Server Memory
You can quickly improve and increase the amount of available memory on virtualized windows servers today by simply enhancing and upgrading virtual machines and systems. All you must do is load the DLL once into the physical server's main memory and then share it with all the devices connected throughout the organization-wide network. By just loading a single time, all virtual machines that need the same memory-resident code will operate smoothly.
6. Grid Computing
Conducting, managing, performing, and completing large computerized tasks can be at your fingertips these days. The tech industry is developing high-intensity mainframe applications that are cost-effective alternatives for task management. Grid computing is one of the ways to simplify the management process. According to Brian Cucci, COBOL had a similar grid. Therefore, you must not avoid such alternatives and focus on increasing productivity. The redesigning of the application will take some effort. Yet, you can always trust your vendors in helping you out as you would want to get familiar with your new technology.
7. Identify WAN Links
Identifying and recognizing WAN links that may disrupt systems and degrade voice-over-internet protocol, quality of service, or VoIP QoS will help bolster internal communication within the organization. If your infrastructure is ageing, you must design alternate failover paths on the WAN to avoid errors and complete failures on the links. It would be best to use Metro Ethernet in place of regular cables. Commonly, people do not set up failover paths and only rely on one single network path.
8. Avoid Decorative Visuals
It is not wise to visually monitor your data centres due to the risk of data theft. Hence, you must remotely monitor the CPU usage and any event correlation. High-definition visual graphics will slow down the detection and analysis process and will take about five to seven minutes to use. Using simple green, red, and yellow light indicators will allow your systems to run smoothly. Consequently, the detection and correlation time will decrease to one or two minutes per event.
Conclusion
Knowing and understanding how to manage information technology systems is highly important. Today, without these systems, your organization cannot excel and compete with other vendors and companies operating in the same industry. It is equally important to stay up to the mark and updated regarding these technological advancements. To do so, improving, managing, and augmenting your systems is highly recommended. The points mentioned above in the article will help you out in handling your operating systems and improve your Improved Technology management skills.
TheITbase
TheITbase gives tech help to Audience. Learn how to utilize Technology by How-to guides, tips and also you can find cool stuff on the Internet.
Related posts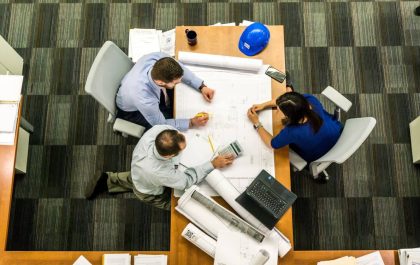 Data Analytics in Revenue Cycle Management (RCM): Leveraging Dental Software for Insights
The healthcare industry has been undergoing a major transformation in recent years, with a growing emphasis on data-driven decision-making. This…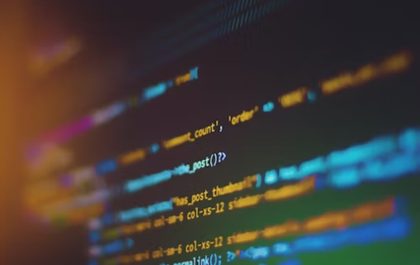 What Factors Influence Cyber Security Salary Growth?
As everything from our public activities to important organization information moves on the web, network safety has, in practically no…