What to do before selling your old computer? This question really gets tough when you are planning to sell your old computer.
So are you ready to sell your old computer? Then follow a few tips before getting into it. It is always important to protect your privacy and get the most desired value for your product.
You must be planning to sell your old computer because maybe you are moving to a new system, or planning for a cool upgraded laptop. If you want to make some extra cash to afford a better premium product then it is very important to keep your old hardware safe. You will also need to make sure that the device you are selling off is in good working condition, it will make you get the most valuable money while avoiding problems with the buyer.
About Selling Your Laptop
Here at cashforusedlaptop.com, we are very passionate about what we do in selling your old computer and getting you the best value. We buy hundreds of computers and laptops daily and have a set of good strict rules in place to securely make your deal better. Therefore, wipe out the data and personal information from the computer. We at https://www.cashforusedlaptop.com receive and pay our customers quickly and you will get the best value for money. If you and any of your known are looking for selling the old and used computer then we are the best option for you. Do contact one of the team today.
In this process, we will walk you through the major steps to prepare for selling your old computer while without compromising your personal information or giving away any of your costly software. Besides, the final step that involves in selling and deciding how to sell the old computer is researching its value and finding a good product listing if you choose to go with an online service.
Check Out: Sonos Connect – Wireless Sound System
How to get your Device to prepare for Selling 
Now, if you are looking into turning your used computer into cash, it is essential to ensure that you are doing and following the proper steps. Make sure you will protect your personal information that is saved like licenses for expensive apps, and saved credit and debit cards.
Backing up and saving software
Erasing everything that is on your computer
Selling old PC
Backing up files properly
Moreover, if you want to make sure to create a full and final backup of your entire system and another one for your important files.
Create a File Backup
For selling the old computer, it is also advisable to create a separate backup of your important files. Moreover, to make it easier to move your all files like pictures, videos, and documents to another computer you need a supportive drive.
The most safest way to back up your files is to move them to any storage device or simply move them to the OneDrive folder. After doing that it will sync up to your account.
If you wanted to upload files on OneDrive, use these following steps:
Open the file explorer.
Locate the actual folder with files that you need to backup.
Select the files, folders, and important documents.
Click on the Move button from the "Home" of the tab.
Then click on the Choose location option.
Click on to select the OneDrive folder.
Click on the Move button and it is finally done.
Quick tip for selling old computer: If you want to keep all your files of computer organized then it is best to create a new folder for all the important files and set it as the destination to back up your data in google drive or whatever tool you have.
Also Read: 6 Tips How to Improve Your Web Design
Erasing and Formatting Everything
In the next step before selling an old computer, use the recovery options to securely erase everything related to you and reset your device to the factory settings. It will allow the next owner to easily set it up as their new computer.
To reset the computer it always seems good to securely erase everything on the computer and reinstall the windows, use these few steps to do it:-
Open Settings on your computer.
Click on Update & Security option.
Click on Recovery and rest.
Under the Reset option in the computer section, click the Get started button to get it done.
Then click on the remove everything button.
TheITbase
TheITbase gives tech help to Audience. Learn how to utilize Technology by How-to guides, tips and also you can find cool stuff on the Internet.
Related posts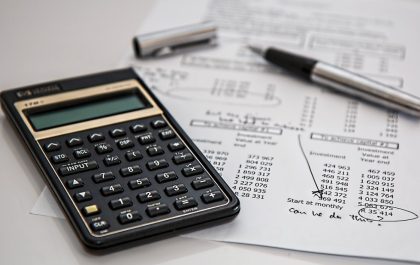 Your Ultimate Guide On Investing by Nisrine Chafik
Investing is a great way to grow your wealth and reach your financial goals. However, it can be difficult to…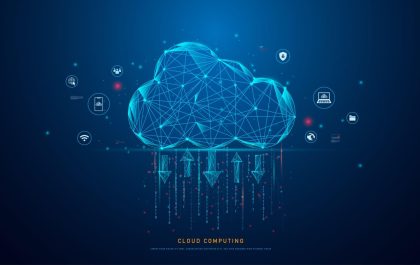 Normalyze and CEO Amer Deeba Patent Technology That Helps Clients Secure Data in the Cloud
The IT sector is fiercely competitive and marked with rapid advancements. The only way for companies to succeed in such…