Learning And Innovation: ThriveDX has more than 15 years of experience in digital skills and cybersecurity training and currently ranks as a global leader in the industry.
The company collaborates with global corporations and academic institutions to provide progressive professional development programs and training. It also promotes digital transformation training to empower people to thrive and survive in this digital disruption age.
The unexpected pandemics have enhanced the global digital transformation, changing how people interact and do business. That has ensured ThriveDX expansion in product offering, geographic footprint, and distribution channels.
Thrivedx Values Still Stands
It promotes the value that being different is good. The company encourages its clients, crew, and learners to act boldly and think outside the box. Doing so is crucial in avoiding short-sightedness.
Unconventional thinking exposes individuals to new ways of doing things and new perspectives they would have otherwise not obtained. The company emphasizes values that foster innovations and help in achieving breakthroughs.
The company also aims to elevate communities by providing opportunities to millions of individuals around the globe.
Thrivedx Works With A Vision
The company provides global learners with dynamic digital skills and prepares them for the future. It ensures that the underserved and lifelong learners can protect and face the constantly increasing and dynamic cyber war threats.
The company empowers global learners to thrive in their digital transformation. Its vision involves developing a generational impact by fast-tracking the world's transitions into the digital age while altering the face of the world's workforce. That also means providing better support for the digital learning of tomorrow's workforce.
Thrivedx Mission Is Straightforward
ThriveDX's mission encompasses transforming lives via global digital training and providing individuals with the necessary career skills to help them thrive in tomorrow's careers. The company ensures that its global learners can succeed in the digital economy while assisting corporations in closing the gap in digital skills.
Continued Learning And Innovation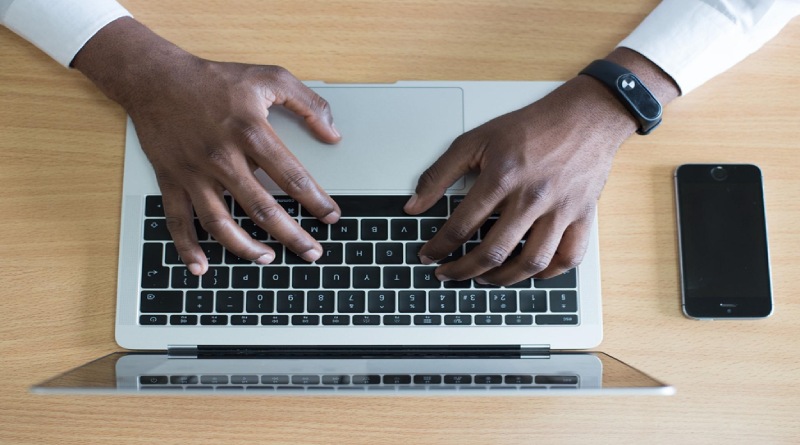 It offers continued learning. The learning they provide to global learners is the secret to mastering cybersecurity.
Continued learning increases the value of a cyber-learning investment. It also ensures companies have a robust defense against cybercriminals. There is always something new to learn in the cybersecurity world.
This ensures corporations do not face a talent and skill gap crisis. Cybersecurity professionals have an opportunity to acquire the necessary skills to face aggressive cyber-attackers.
Continued learning is all that global learners need to keep gaining new skills. The new skills are crucial for filling jobs in computer forensics, network defense, threat analysis, encryption, system administration, and other related jobs; learning guarantees that global learners are always in touch with the latest innovations.
Talking of the promotion of continued innovations, the company believes creativity, problem-solving, and knowledge combination lead to the most impactful results. The 15 years of experience have allowed them to develop an exemplary education model based on real-world applications.
ThriveDX uses practical experience, leading-edge research, and modern and traditional techniques to ensure that continued learning and education are at their best.
Its market-based curriculum by industry leaders ensures global learners can authentically develop in-demand experiences and skills by engaging with top materials. Top skills gained are highly sought by corporations, educational institutions, and top employers worldwide.
The company also continuously makes changes in its training programs. They understand that knowledge is crucial in this digital age. ThriveDX handcrafts its programs to ensure that the learners have market-ready skills.
Cyber Security Learning And Bootcamps
Continuous cybersecurity learning ensures that cybersecurity professionals can update and acquire more knowledge on their job and keep track of the latest industry trends.
Cybersecurity professionals who continue to acquire on-job training are some of the highest job performers. The company's ongoing training programs will ensure that the professionals can effectively deal with any cybersecurity threats.
The company addresses continued cybersecurity learning through its cybersecurity boot camp. The boot camp ensures that cybersecurity professionals can attain the best industry skills in programming, systems, and networking.
Learners who attend the boot camp stay on track with the latest innovations. For instance, the coding boot camp allows learners to gain extensive skills in coding that they can apply in the workforce. The learners learn about the best practices in the industry, making it easy to excel in the digital workforce.
The cost of data breaches in 2022 is $4.35, a 2.6% increase from 2021. The rising costs of data breaches tell you that continual investment in ThriveDX's continued learning is essential. Skills gained help corporations avoid data breach costs. Also, the company uses boot camps to ensure cybersecurity professionals receive the best training.
Thrivedx Bootcamp Is Not The Ordinary Type
Its boot camp comprises a comprehensive program that prepares learners for career advancement. It is employment-focused and equips learners with the best in-demand skills in the technology fields.
For instance, coding boot camps are perfect for programmers. It ensures they continue to sharpen their coding skills to meet the latest innovations and best practices.
The coding boot camp value will be $889.37 million by 2026. The value indicates the high demand for coding skills in the market.
ThriveDX ensures that learners can meet the global skill gap through a market-driven and dynamic curriculum that consists of real-world scenarios that require problem-solving. The skills learned will help learners shine in the workforce.
The company delivers its cybersecurity training in-person or online. Online training ensures a global reach where no one is left out, and the training offers a hands-on program and exploration. The program also consists of an introductory course, Microsoft security course, cloud security, computer networking, Linux security, and seven more courses.
The programs ensure cybersecurity professionals can pass their certification exams in Cisco Certified CyberOps, AWS Certified Cloud Practitioner, CompTIA CySA + LPI Linux Essentials, and other related courses.
Thrivedx Is All That You Need
It provides learners with advanced cybersecurity training that ensures they can gain experience and build applicable skills in the technology industry. The company creates cybersecurity boot camps around the sought-after cybersecurity jobs and those in demand.
The goal is to ensure learners have the necessary skills in encryption, system administration, network defense, threat analysis, and computer forensics.
The company also ensures continued learning while adapting to the latest technology innovations. You also interact with industry leaders who tailor learning programs to ensure learners can gain advanced cybersecurity skills. Bridge the talent and skill gap today with ThriveDX facilitation.
Also Read: German Wordlists for Deutsche A1 beginners
Related posts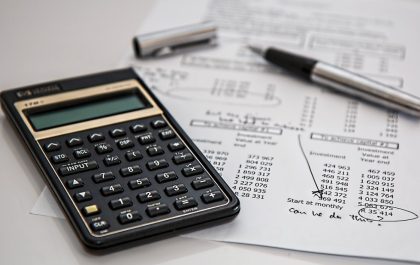 Your Ultimate Guide On Investing by Nisrine Chafik
Investing is a great way to grow your wealth and reach your financial goals. However, it can be difficult to…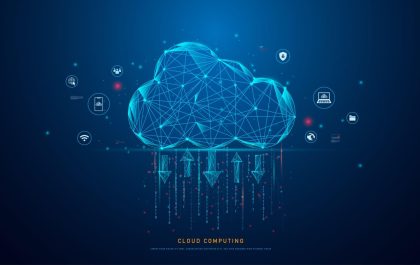 Normalyze and CEO Amer Deeba Patent Technology That Helps Clients Secure Data in the Cloud
The IT sector is fiercely competitive and marked with rapid advancements. The only way for companies to succeed in such…