NFL Fantasy Football: Fantasy football can be traced back to the 60s, when in a New York City Hotel where Wilfred Winkenbach devised a game that was adapted from previous attempts with Golf and Baseball.
The game was created based on the match statistics of players in the league, with each person who attended the meeting drafting their players and Winkenbach managed the point scoring based on the rules he had devised.
Winkenbach and his friends created the first-ever fantasy football league called the Greater Oakland Professional Pigskin Prediction League (GOPPPL). It was an eight-team league with friends of the group taking part.
Information was harder to come by back in those days, so the statistics and areas for points scoring were much more simple than it is today. The information which came in the newspapers and journals was all they could work with.
Without the online options back then, games could only be played between friends at that point, but the rules were circulated around the United States and popularity began to grow.
Since the birth of fantasy football, the options and information have continued to grow. With the increase in technological advances and data available, the game provides people with the chance to immerse themselves completely within the game.
YouTube video player
Many people, even with a limited knowledge of the NFL, enjoy fantasy football every season. The amount of information available to players is so concise that all information can be accessed easily and decisions can be made simply.
To help people get started in the game there are also a large amount of fantasy football journalists and blogs giving opinions and reports on players which can help with the selection of your roster during the draft.
While looking into the players who you should consider drafting, take into account the order of your draft and the most important positions to address early.
Jonathan Taylor
Running back is one of the key spots in fantasy NFL and Jonathon Taylor is one of the most dangerous players in the game. He was the highest running back scorer in the 2021/22 season with 373.10 points.
The Indianapolis Colts will once again use Taylor regularly and his multi use threat as a running back make him a desirable pick and likely to go first in almost all draft leagues. Taylor can find holes in defensive lines as a runner while also able to make yards and score touchdowns as a catcher.
Cooper Kupp
Last season's Super Bowl Most Valuable Player (MVP) is on a team ready to throw the ball and win shootouts each week. Kupp is one of the best route runners in the league. He is a powerful and quick runner who is able to make space and is an expert catcher.
Should you miss out on one of the top running back options, Kupp should be your first pick if you are lower down in the first round.
Christian Mccaffrey
Carolina Panthers lost McCaffrey to injury for parts of last season and only managed one touchdown. He has previously been one of the highest points scorers in fantasy football year after year.
Baker Mayfield will be the starting quarterback with the Panthers this season and McCaffrey will be the clear number one in the back field and will receive regular touches each game.
Patrick Mahomes
The dual threat superstar is a quality quarterback who makes points with his feet as well as having one of the most accurate arms in the league, even while scrambling.
He has shown his ability from the moment he took the starting role in Kansas. He has earnt himself one of the biggest and longest contracts in NFL history and his side will be a highly aggressive offence, even after losing key wide receiver Tyreek Hill.
George Kittle
The tight end category is a tough one to pick. There are a limited number of high scoring tight ends which can be difficult to judge when to pick. George Kittle is one of those which is a key threat on offence and has the chance to score high like a wide receiver.
The San Francisco 49ers will be a throw heavy side for lots of the season and Kittle will receive multiple targets throughout every game.
Fans of the sport will be able to enjoy every game knowing that each one can affect their fantasy team.
There are a number of ways to draft, with the standard style being the most popular as well as having the option of numbers of teams in your league. The least, usually eight, giving you the most chance of drafting bigger names.
It is a chance for you to enjoy the game, compete with friends, as well as look to take your knowledge of the game to the online gambling fantasy draft games available to all eligible people.
Also Read: Thrivedx Prioritizes Continued Learning And Innovation
Related posts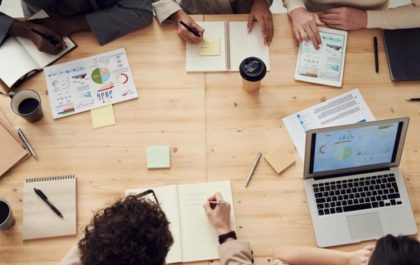 How to Plan a Project That Is Guaranteed to Succeed
Planning and executing a successful project can be a challenging task, especially if you have never done it before. But,…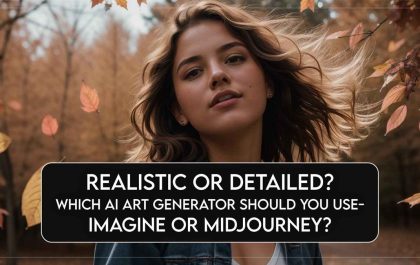 Realistic Or Detailed? Which AI Art Generator Should You Use – Imagine Or Midjourney?
Setting the Stage for AI Art Generation Artificial intelligence (AI) art generation is a rapidly developing field with the potential…