What Blogging is? Blogging has been a dream of thousands of people who like to share their knowledge with the world. It is the platform where you get to connect with like-minded people. Many people started writing blogs but stopped it due to some reasons. Many a time, I got a review that so and so person stopped his blogging because he wasn't earning much from it. Let me tell you, after hearing this reason from bloggers. I feel unfortunate because they spend almost 6 to 12 months in it and then discontinue it.
So, to all the bloggers waiting for high earning or to those who want to start their blogging journey, I would like to tell you that "patience is key." When you put so many efforts, then why not wait for the results? To get success in blogging, you need to have patience and believe me, and baby steps will always lead to something bigger. So, blogger don't stop and keep the hustle alive.
The most regular question I get from people is, does blogging has any future in 2020?
Will I get success if I start blogging in 2020?
Well, I will say, don't think just get started. It doesn't matter in which year you are beginning, and after how many months are you getting a paycheck. Do you know most of the successful bloggers have received less than $10 in their first paycheck?
Yes, you read it right!
Thus, keep the spirit high and keep working.
Your blog will get recognition. But that doesn't mean that you start a blog and wait for it to get famous. Instead, you will have to work to make it remarkable.
Let's see how you can start your blogging journey in 2020.
Also Read: How to Develop Career as Tech Freelancer?
1) Make it strong that you are going to Work on it:
First things first, starting a blog might be easy, but consistent in blogging matters. You should write and publish a new article at least two times a week. Always think from the reader's point of view, like what would they like to read about you or anything.
2) Buy a Domain:
The domain gives recognition to your brand. It is the name of your brand that you want how people should know you. So, without a further delay, register a domain name. You can search blog name according to categories like :
(i) Hobbies and Passions –
Hobbies or other interests that you are passionate about are a great place to start. Lifestyle, tech, cars, cooking, and sports are some of the well known classic examples. You can choose anything that tempts you to work on as the audience in the world has various interests. WordPress is an easy way to start any hobby website. WordPress hosting offers you multiple themes and plugins that make a site more helpful for users.
(ii) Life Story –
Everyone has something interesting in their life. It would be an experience that has taught you a wise lesson. For example, recently, I read about a martyr's wife. She has so many lessons that she learned each day while living her daily life. She has very thoroughly mentioned them all how her life was when her husband used to stay away from family and after his death. She continues to write about what things made her strong and how she is raising her only daughter on her own. Reading to her teaches us so many good things and inspires other women like her. You can write about anything that you experience in your's life. It would relate to your family or only you.
Similarly, if you know any of the technical platforms or programming language, then start educating others through your blog.
Choose a domain extension.
A .com domain extension is mostly preferred. But, .net, .org, also works well. First of all, define the main purpose of your blog and then decide its extension. You can also use country-specific extensions like: for India .in or for the UK is .co.uk, etc.
Also Read: What is ATX(Advanced Technology EXtended)? -Definition, Uses and Features
3) Take your Blog Online:
The next step after registering a domain is to take your blog online. For taking a blog online, reach out to the best web hosting company that offers you various hosting features at affordable prices. Some companies provide free domain with the hosting plan. So, select the best one and get started.
While choosing a hosting provider, make sure you get 24/7 support and at least 99.9% uptime. Technical support is a crucial factor for any web hosting provider, as they are responsible for handling the backend work of your blog.
4) Customize your Blog:
Once you get login details from the hosting provider, you will find out that there are various templates and themes available that allows you to create a blog site in no time. A website builder is a tool that will enable you to create a site as per your requirements. It is a simple drag and drops tool. You have to select a theme and drop your content into the theme. There are so many options you can use but if you are aiming for best tool, you can check these best website builder reviews that list down great options on detailed explanation.
Watch this video to know how to create a website in just minutes
5) Start Writing and Publish your Write-ups:
Once the site developed, all you have to do is starting writing your content and post it.
Make sure that you come up with new ideas, everything you write. Make it more engaging to your audience. Support the write up with images and videos. Using real photos and videos adds more value to a blog. Keep the title related to your audience that will make them open and read further articles. In case you start noticing that visitors like your blogs and your site is getting massive traffic. Then, later you can move to VPS hosting as it helps to keep the website (blog) running even with high traffic and more plugins on it.
Also Read: How to Develop Creativity in Writing?
Wrapping Up:
If you are passionate about writing blogs, then it doesn't matter in which year you are starting. Just make sure that you don't get drained and enjoy your work. Take time and be consistent with your work. All the best with your blogging journey.
TheITbase
TheITbase gives tech help to Audience. Learn how to utilize Technology by How-to guides, tips and also you can find cool stuff on the Internet.
Related posts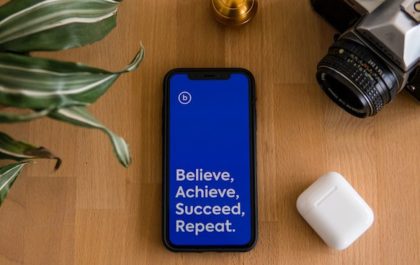 What can we expect for the future of Flutter in 2023?
Undoubtedly, mobile applications have become an essential element for most companies in the digital era. As smartphones are more commonly…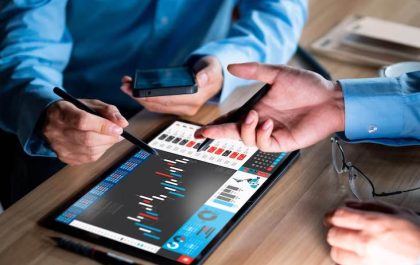 How can you Make Money on Forex without Special Knowledge?
Whether it is possible to make money on Forex without investments has always interested those who are looking for passive…