SEO, also is known as Search Engine Optimization, is very vibrant among companies who want to rank in search engines and get more traffic on Google. But the main issue is that making the company's website rank on the first page is not that easy. One needs to have a lot of knowledge on SEO and needs to implement this knowledge efficiently to give the best results. At this moment is a list of 5 Basic SEO tips that even the beginners can implement to improve SEO rankings.
Let's get to know about the five essential SEO tips that even beginners can implement to improve their SEO. The five essential tips are as such:
Research About Competitors Keywords
The first and foremost step is identifying the competitors. The competitors are mainly companies who have the potential to steal one's customers or clients in a proper way. This means that the competitor company will do their best to grab the attention of the customers or clients that your company can acquire. These competitions are healthy as well because you can improve your SEO rankings by finding out what kind of keywords your rival company is trying to use are getting more traffic on Google . This method is not that easy, and one needs to research the competitor's keywords thoroughly. After you discover the relevant keywords, you can use them for your website as well.
Optimize Meta Titles and Meta Descriptions
After you have completed the process of doing your extensive research on the keywords that your competitors, you need to put them in useful places. The first place that you should incorporate your keywords is in your titles and your Meta description. This will help the search engines to locate your website very quickly whenever an internet user is trying to search for something related to your company. It can include your company's services and what kinds of products you sell. You can also add your locations because local search is trendy at present.
Also Read: How to Develop Creativity in Writing?
Optimize your Page Content
After you are done with making significant changes to your titles and Meta descriptions, you can move ahead to re-doing the content. The content is one of the essential aspects of improving your search engine ranking. The keywords need to also incorporate within the framework of the material on your website. Beginning from the about us to your services and products, everything needs to update with the relevant keywords. You can also add a blog post section on your website, which will help you gain freshness to your site every day.
Use Social Media Marketing Strategies
There is immense power in social media marketing services at present. It can grow a business or make it non-existent. When you try to optimize the tour website, you need to keep in mind that your website needs to reach people through a medium and get more traffic on Google. Social media is this medium, and you need to make your presence felt like a company in all the major social networking sites. It is best to gain clients from where they spend most of their free time.
Also Read: What Blogging is? How to start the Blogging Journey in 2020?
Building Relevant Links
Once you complete the overall process, you need to make sure that you were able to provide enough backlinks on your websites. Links help the customer or the client in finding the company, its products, or services. It can be possible when you are building relevant backlinks with the help of the keywords that you researched.
These are the five essential SEO services tips that even beginners can implement to improve your SEO, and you can use them for better rankings and more conversions.
Related posts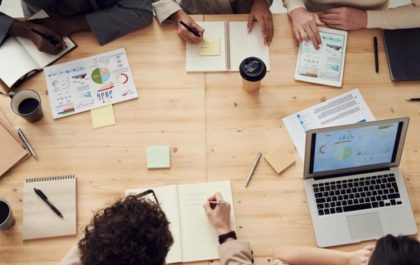 How to Plan a Project That Is Guaranteed to Succeed
Planning and executing a successful project can be a challenging task, especially if you have never done it before. But,…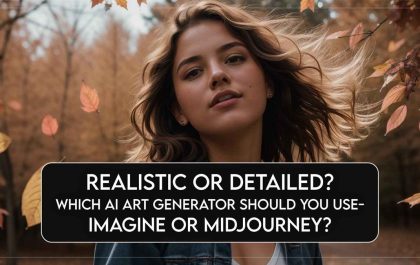 Realistic Or Detailed? Which AI Art Generator Should You Use – Imagine Or Midjourney?
Setting the Stage for AI Art Generation Artificial intelligence (AI) art generation is a rapidly developing field with the potential…