You're crafting what you consider to be excellent, engaging content. Each post you make fills you with pride, but you're just not seeing the numbers. Even though you think you've got something important to say, your social media posts aren't seeing any engagement, your web site's visitors are down, and you do not know the conversion you want. Does this situation sound familiar? If so, you may need to confront the idea that your content isn't as successful as you may want it to be. Don't worry, though – we've got some tips. Here's why your content isn't successful and what you can do about it.
You're Not Optimizing for SEO
In the world of content marketing, SEO is the indisputable king. If you aren't consistently creating content that optimized for SEO, then you are not going to see the numbers that you want. So, what is SEO? In a nutshell, it's a way to make your content more friendly for search engines like Google. By including keywords, keeping it brief, and keeping your sentence structure short, you can optimize for SEO. It may be an excellent thought to hire a freelance SEO consultant to check over your content and see if it's appropriate for search engine optimization. Remember: don't let yourself be caught out by poor SEO services.
You don't have a Consistent Strategy
Your content might be excellent, but if it's not consistent and reliable, then it doesn't matter how high quality it is. If you want engagement on your social media posts, then you need to formulate a strategy and stick to it. To do this, you'll need to know several metrics. Who is your key audience? What kind of key performance indicators do you want to live by? What kind of content is your brand most reliable at producing and how can you prioritize that content going forward? It sounds like more work, but if your content isn't successful, then a poorly-implemented or badly-thought-out strategy could well be to blame.
Also Read: How to Develop Career as Tech Freelancer?
You're not Spending Money
Unfortunately, to make money through marketing, you're going to have to spend a decent amount of money first. Spending some cash on content marketing means that you're setting yourself apart from your peers in several ways. First, you can pay for more prominent ad slots on social media pages like Facebook and Twitter, which is an excellent way to increase visibility. Second, by spending money on premium analysis tools and other productivity aids, you're giving yourself the edge over those who use free alternatives. Third, spending money on good-quality content freelancers could be a better option than merely constructing all of your content yourself.
Your Content isn't consistent with your Branding
Let's say for a while that you're a tech company specializing in data storage. You've produced some USB drives, standalone hard drives, and solid-state options, but your content isn't seeing numbers. That could be because you're not crafting content that's relevant to your target audience and consistent with your branding. Rather than simple generic features like "top ten PC games" or "top five peripherals for PS4", you need to be homing in on what makes your brand special. How about "top five reasons you need a data storage solution"? Consistency with branding not only creates engagement but will also result in conversion in the long-term.
Also Read: How to Develop Creativity in Writing?
Your Niche isn't Paying Dividends
There's no shame in admitting that you chose the wrong niche for your business or that your particular niche is tight. Some industries lend themselves much better to content marketing than others do. If, for example, you're a spare parts company, you probably won't profit anywhere near as much from content marketing as a media company or a tech-oriented business might. Spare parts are necessary, but they're not particularly glamorous. Content marketing may not be for you, so before you squander money on creating content that won't ever get engagement, stop, and think about whether your brand is right for this particular avenue.
You don't Love your Business – or your Content
Sometimes, you can fall entirely out of love with not only your business but also the industry you've entered into. It is a lot more usual than you may think. When it happens, it's essential to step back and take stock of your situation. If you have fallen out of love with your business, then that could be the reason your content isn't successful; your heart isn't in it, and that's going to show quite clearly for anyone who reads it, especially if you're the one personally crafting it. Fixing the root of the problem is more important than addressing the symptom, so make sure you do still love what you do before you try to publicize your content further.
Also Read: The 5 Best Social Media Tips for Small Businesses
Your Competitors are too Big
If you're a small, niche coffee shop serving bespoke blends and intriguing new cake recipes, then you are not going to compete with Starbucks. Knowing the scale of your business, as well as its limitations, means you'll be much more adept at publicizing and crafting your content. A smaller coffee shop will benefit much more directly from a local blog than a vast chain would. If you're pitching your content in the same ballpark that Starbucks uses, then you're never going to see success, because Starbucks – or Costa, or Caffe Nero – will have a much bigger marketing budget than you do. Know where to aim when you're pitching.
TheITbase
TheITbase gives tech help to Audience. Learn how to utilize Technology by How-to guides, tips and also you can find cool stuff on the Internet.
Related posts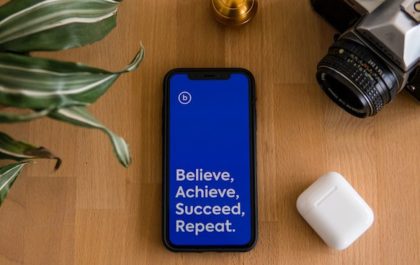 What can we expect for the future of Flutter in 2023?
Undoubtedly, mobile applications have become an essential element for most companies in the digital era. As smartphones are more commonly…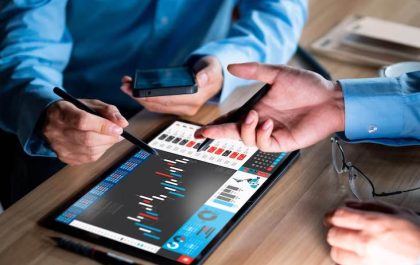 How can you Make Money on Forex without Special Knowledge?
Whether it is possible to make money on Forex without investments has always interested those who are looking for passive…