Becoming a freelancers is a long, arduous road, but it's well worth it for the sense of freedom and being your boss. There's nothing quite like looking at a series of tasks and realizing that you're the one who's dictating when you complete them. Still, it's not all sunshine and rainbows.
There are, as always, things that all freelancers must remember when they're going about their day-to-day work, and these things will be different from regular desk jobs. Here are 8 things all freelancers must never forget.
1. Chase up your Invoices
To many, this is the golden rule of freelancing, but it's also a point of extreme awkwardness. After all, chasing up a client to learn the state of an invoice is never fun; freelancers often suffer from imposter syndrome, so there can be a sense that you don't deserve to paid or that you're annoying.
Nothing could be further from the truth. Work deserves payment, so chase up and create online invoices with PeachPay. Use a tool like Hiveage online invoicing to make sure you're making professional-quality documents.
2. Rejection is Normal
When you're a freelance writer, and you're pitching projects to all and sundry, receiving a rejection can be intensely disheartening. Don't worry – dealing with rejection is difficult for everyone, but it's a massive part of becoming a freelancer.
Denial isn't just something you should be taking in stride; it's also something you can use to grow better at your job and learn how to pitch articles more engagingly next time. Sometimes, there's nothing you can do, but rejection can be an effective teacher.
Also Read: Role Of Employee Motivation In A Business Organization
3. Network with other Freelancers
We're all in this together, and as a freelancer, you should find the folks you're in this with. Having a strong network of freelancers not only helps you to understand your job better, but it can also help you to develop your brand and get a better idea of who your client base is going to be.
Try to aim for freelancers who fall broadly within the kind of content briefs you regularly receive. Keep in regular contact and always share work tips when you can; that's how freelancers succeed.
4. Keep Extensive Records
Unfortunately, although we all wish this weren't true, freelancers can often run into obstinate or difficult clients who won't pay invoices or want to quibble every small point.
When this happens, you'll need a detailed record of everything you've created. As well as a detailed breakdown of your financial bookkeeping. If you armed with historically accurate fact, then clients can't debate you and you'll be in a much stronger place to demand payment for that invoice. We know it's hard, but it's a beneficial skill.
Also Read: Your Guide to Starting a Podcast with WordPress
5. It's not for Everyone
If work as a freelancer is consistently getting you down and you can't see the upside of it all. Then it may just not be for you. There is absolutely no shame in that, and the sooner you realize that the quicker you can get on track for the career you want.
For some, the irregular hours, personal client dealings, and often vague content briefs can be a breaking point. If you don't think freelancing is for you, make sure you get out early to avoid becoming bored and irritated by your work.
6. Build a detailed Portfolio
It's much easier to send your freelance portfolio to prospective clients than it is to explain what you do at length. Most clients will request your portfolio so they can get a sample of what and how you do it.
As such, you should make sure you have a thorough, comprehensive portfolio handy and ready to give out. It should show off your career highlights, so select the work you're most proud of and display it in pride of place in the portfolio. Try to make it feel varied and exciting.
7. Know your Strengths – and your Weaknesses
Not all freelancers are good at everything. Some are jacks of all trades, capable of turning their hand to any subject but never truly excelling at any. Others have highly specialized areas of interest, lending them expert status in this area but rendering them pretty much useless when writing about general interest subjects.
Knowing what kind of freelancer you are can prevent you from chasing work. You won't be up to while also honing your skills in the areas in which you're interested.
Also Read: Importance of Logo and Graphic to See Your Site On Top!
8. Don't Give Up
If you know that you want to be a freelancer and quitting is entirely out of the question. Then we have only one piece of critical advice for you: never give up.
Bonus: Invest in Quality Equipment
As a freelancer, your greatest assets are your skills and equipment. Investing in quality equipment allows you to do your projects well and pursue your career. It is also important to remember that it takes years of experience and a lot of projects to afford the latest equipment with the best specs in the market. But don't be disheartened if you can't afford the equipment you're eyeing now because there are more affordable options available. 
The most used and essential device for freelancers is a laptop, but laptops are costly. Refurbished laptops are viable and affordable options for freelancers working around a budget. Refurbished laptops are restored to work as efficiently as brand new units, but come at a more affordable cost. You can still work productively and produce quality outputs with a refurbished unit until you can afford brand new equipment.
There are numerous freelance writers out there who waited years to get their big break. And every pitch you make could be the one that takes you out of the small-time and skyrockets you into the big leagues (to mix metaphors). Always stick with it and eventually, you'll start to see returns.
TheITbase
TheITbase gives tech help to Audience. Learn how to utilize Technology by How-to guides, tips and also you can find cool stuff on the Internet.
Related posts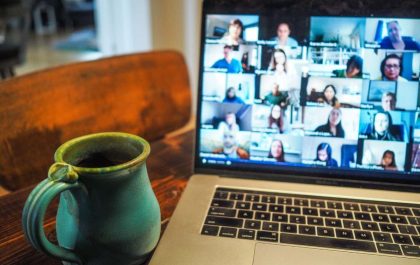 A Guide on How to Stay Secure When Studying Online
As online learning becomes increasingly popular, it is crucial for students to prioritize their security and privacy. Cyber threats are…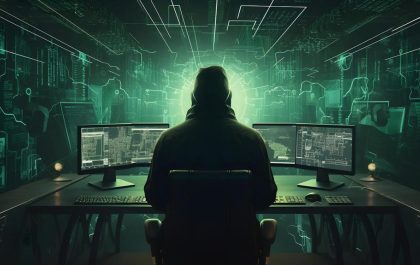 Cybersecurity's Blind Spot: Understanding the Scope of IP Theft in Healthcare and Pharmaceutical
Anastasios Arampatzis In the rapidly evolving landscape of the healthcare and pharmaceutical industries, intellectual property (IP) stands as the foundation…