Equity capital emerges as one of the leading fund generating systems for organizations. According to EQT, the Swedish private equity and real asset investor has launched a novice investment strategy called EQT Growth. According to eFront, the leading financial software and solution provider, has compiled data that shows a robust global equity growth in 2019. Adding to the EQT's global platform provides a constant liquid flow and an international expert network of advisors.
From Nordic to Global
in 1994, Investor AB, AEA investors, SEB, and individuals established a private equity advisory firm, EQT. In 2012, EQT's overall financial and business operations came under the ambit of EQT Holding corporation. Within 25 years, it transformed itself from the Nordic private equity firm to a global firm. The investment has surged to 240 portfolio companies, with the total pool of assets soared to EUR 61 billion.
AI-Enabled Motherbrain
EQT Growth has emerged after the successful growth transactions from EQT's Mid Market, Venture investment strategies, and Private Equity. EQT has developed an AI-enabled equity growth strategy hacker, Motherbrain, to provide potential investment opportunities by analyzing various financial trends.
Investment in Human Hiring
The critical position in eqt capital can transform the organization substantially.  EQT Growth is a highly ambitious project that can make the world a better place by benefiting markets and leading businesses. It will considerably explore the mammoth growth opportunities between venture capital and private equity. It will further fuel the key B2B investment sectors like impact tech, healthcare tech, B2B tech, and consumer tech. EQT is a rare organization that has sanctioned a vital position as the head of EQT Growth.
Former Vice President of Microsoft Corporation Marc Brown has joined as the Partner and Head of EQT Growth. His portfolios encompassed 185 acquisitions and 80 strategic equity investments in LinkedIn, GitHub, Minecraft, Flipkart, Databricks's, and Graphcore. His abilities spread from mergers & acquisitions to investment activities enables him to work as the head of EQT Growth strategy.
The former partner of Softbank and Atomico, Carolina Brochado, joined EQT as a partner in London. She has immense capabilities in private equity, venture capital, and growth.  Besides Carolina Brochado and Marc Brown, EQT veterans and Partners Dominik Stein, Victor Englesson, Johan Svanstrom, Henrik Landgren, and Motherbrain Partner have joined the EQT Growth team.
EQT
Per Franzen, partner and co-head of EQT Private Justice excitedly announced, "We please to welcome Marc and Carolina to EQT and look onward to strong collaboration across the entire private Capital platform. They will bring vast technology and investment experience. The Growth strategy will apply EQT's thematic attention and seek future champions, and will be a critical next step in the development of EQT Private Capital and further manifesting our future-proofing and positive impact approach."
"Building this strong team is a true milestone in EQT's want to become the preferred partner to the best high-growth market leaders across Europe and beyond. Adding a growth-focused strategy fits up perfectly as it complements EQT's 'ecosystem".  EQT is now one of the very rare private markets firms in the world with speculation strategies that cover and support companies from the startup phase until mature, leading businesses. It makes us a smarter investor and an even better partner to management teams. Finally, EQT Development is an excessive example of how we can use EQT AB's balance sheet to accelerate the development of new initiatives where we can generate strong, sustainable returns for EQT's investors.,
" Proudly announced by Christian Sinding, CEO of EQT.
Also Read: iStockNow – Check your Stock in Real-Time
Conclusion
EQT Growth is the brainchild dream of EQT incorporation. The latest development in recruiting key and experienced professionals in EQT Growth has made it clear that it wants to leverage the global investment opportunity pool. The incorporation of Motherbrain, an AI-enabled software that can predict potential investment opportunities, adds another feather in their cap.
It aims to fill the gap between venture capital and private equity investment. The EQT professionals and advisors' whole team is behind the EQT group's rise from a Nordic equity firm into a global private equity firm. It wants to become a monopoly in private equity firm EQT Growth to suggest and invest in crucial investment opportunities globally. EQT Growth doesn't wish private equity to be a hidden treasure, but it has widened its arms to sharpen and nourish its small and mid-level organizations. The EQT Growth strategy will become a real asset by giving a future-proof private equity plan to private companies.
TheITbase
TheITbase gives tech help to Audience. Learn how to utilize Technology by How-to guides, tips and also you can find cool stuff on the Internet.
Related posts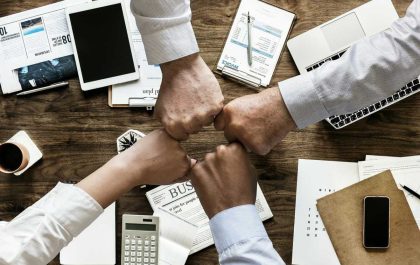 The Next Generation of Leaders: Insights from IB Business Management
With rapid globalization and technological developments, leaders have never been in greater demand. The International Baccalaureate (IB) program, widely acclaimed…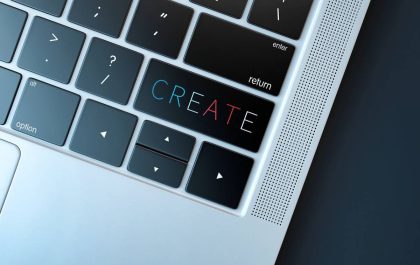 Unleashing Innovation: The Secrets Behind Successful Slot Game Developers
1. Introduction In the dynamic world of gaming, slot game development stands out as a thrilling and innovative field. In…