Guide To Successful: The financial playboys love Forex trading, and the retail traders are also being drawn toward Forex. People love to make money from home and their free time, and forex is an excellent way to make money. But these inexperienced traders are looking only to make an extra income.
Forex trading for beginners has gained a lot of attention recently. However, traders don't understand the twist and turn before taking enormous amounts of risk to make large profits quickly.
Considering forex trading can turn into an opportunity, but be very careful. We present you with five simple ways to trade without the pointless risks.
Forex Trading for Beginners
Always go for a Reputable Forex Broker
Always take your sweet time to make the decision, don't be hasty. Do your research thoroughly. Be sure of the broker because you might start spending more money through the brokerage's platform. So, it's important to ensure that you find out the best Forex broker for you. You may find a reliable and trustworthy broker by reading reviews on helpful resources and conducting thorough research. While looking for an awesome broker, always keep these points in mind:
Security and legitimacy
No one wants to hand their financial information to a broker and then feel it is unsafe. Always check the broker is legitimate and registered with a regulatory body. It will help you check if the platform is fair.
Transaction Costs
Everyone always has to pay some commission or undertaking fee, so it's always a good idea to look out for the best brokerage fees. However, sometimes you might have to sacrifice your budget for security.
Quick withdrawals and deposits
A good and secure broker will always give you easy access and withdrawals to your profits.
Easy to use
Forex trading for beginners can be challenging for a new trader. Always see how user-friendly the trading platform is and how fast you get the information you want to start trading.
Customer Service
You will encounter a technical issue, so you will have to check if there is a support structure to support you. Therefore, it is essential to analyze the customer service options available on a platform before using it.
Additional Services
Many brokerages also offer you additional perks, for example, a VPS hosting for constant trading, negative balance protection, and low spreads.
Taking time to find an awesome broker will help you make trading a lot smoother.
Start With Demo Trades
Many broker outlets allow you to practice with demo traders and fake money. It is riskless and helps you learn everything you should know about the process before stepping into the trading world.
When using a demo account, always record your lose and win reactions. It will help you practice discipline for your future trades. Discipline is necessary to avoid losing. Humans tend to get happy when everything is going just fine, and emotion damages the portfolio. It will teach you how to handle risk.
Never skip or zoom off through the demo period. Instead, use the time effectively to learn strategies and try out various techniques. Experiment more with new currency pairs every day and get handy with different tools and types for trading.
Trading immediately and flying in the market sounds very tempting, but you need to learn the trading basics of Forex. Wait until all your profits are steady enough on a demo account. Patience always pays off.
Use Micro Accounts
A demo account will guide you about trading forex. But, trust me, staking fake cash for trade will give you the same anxiety as hard-earned money. So you will have to get comfortable to stop trading on a demo account and go on and trade with a micro account, limiting you to small trades.
Once it's your money in the market and you get a loss, you will feel the impact on your finances. However, it will only make you responsible while trading, and it's far better than books, self-help guides, and demo accounts.
Don't take too many risks at the same time. It's essential to get a practical and deeper understanding of Forex trading for beginners before you start using leveraging or choosing highly volatile currency pairs. While most of your decisions will pay off, and you will get more outcomes if you use real-time over real actionable insights and research.
Take Time to Learn
Forex trading is pretty hard, so take your time and educate yourself on the various markets, terms, strategies, and probabilities. Talk to your broker; they might have the training material available, but you can always take the help of online manuals and video tutorials.
Research Currency Pairs
Understanding the major currency pairs is vital before jumping into trading. You might get a stable income if you know which pairs get you the significant ROI and which to avoid. Let's take the example of the most durable team, EUR/USD. Trust me, and it's an awesome pair to start.
It will take time, but you will get stable with different currency pairs, and then you can jump into more volatile combinations. Pro tips: Always keep an economic calendar handy. It helps you track the latest news and announcements before affecting the market's price movements. You can always watch different videos to Guide to Forex and Currency Trading.
Conclusion
Now, you might have a pretty good picture of forex trading if you were to approach it as a beginner. So, take your time (like always), find yourself an awesome broker, practice, and learn strategies on your demo account. It'll help build your confidence and market understanding. However, keep in mind that being overconfident or starting big isn't a great idea. Take things nice and slow as you set your foot and finance into this industry.
Never turn your back on all those online guides and tutorials, do your complete research on a pair or pairs to find your taste. As time passes, you will start making a study profit, and then you will be able to switch to a real money account.
Remember to have a backup risk management strategy and practice discipline when trading. If you do all of the above things, you might be a master at forex trading.
Also Read: How to Make Profits With Forex?
TheITbase
TheITbase gives tech help to Audience. Learn how to utilize Technology by How-to guides, tips and also you can find cool stuff on the Internet.
Related posts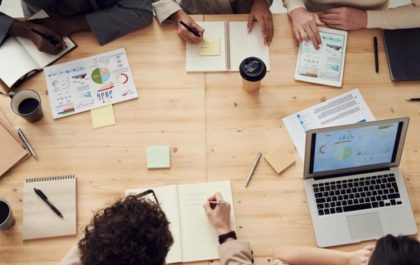 How to Plan a Project That Is Guaranteed to Succeed
Planning and executing a successful project can be a challenging task, especially if you have never done it before. But,…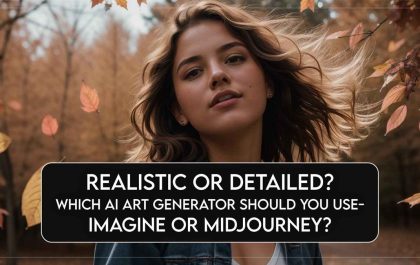 Realistic Or Detailed? Which AI Art Generator Should You Use – Imagine Or Midjourney?
Setting the Stage for AI Art Generation Artificial intelligence (AI) art generation is a rapidly developing field with the potential…