Supply Chain Optimization: When it comes to retail logistics or another business, supply chain optimization refers to running a supply chain at its most efficient level based on key performance metrics like total operating expenses and gross margin return on inventory invested. Getting products to customers while keeping costs down is the ultimate goal of any smart supply chain network: making as much money as possible from each transaction. Ensuring that manufacturing, inventory, transportation, and expenses are feasible while meeting customer expectations necessitates a concerted effort. As a result, it's time to put the data to work to optimize the supply chain. Many businesses have a large amount of data sitting on cloud servers that could be better utilized, but they don't use it because they don't know where to get it. Organizational dynamics and culture are as important as technology when transforming data into actionable insights and measurable ROI.
For optimal supply chain network optimization, businesses must balance these aspects, but all network components must also operate at the same speed. Supply chain optimization often begins following a detailed examination of expected demand and the formulation of a production and inventory strategy to satisfy that prediction. Inbound raw materials or components, production, transportation, and distribution are all part of the investigation. Firms can better integrate e-commerce by optimizing their supply chain network using an omnichannel strategy. Let's look at supply chain optimization and what it means for your supply chain.
What is Supply Chain Optimization?

As a starting point, let's look at the definition of supply chain optimization. Today's supply systems have evolved from simple links between companies and suppliers to efficient supply chain networks. The logistics and transportation necessary to move goods between different sites, such as suppliers, buyers, factories, and warehouses, makeup supply chain networks.
The goal of end-to-end supply chain optimization is to reduce costs and increase revenues for a business while also offering consistently better service to customers. Many supply chain optimization models divide this into three parts:
Supply chain cost optimization
Cost optimization looks for ways to save costs throughout the supply chain, including orders and payments, storage and transportation, inventory and waste.
Inventory optimization in the supply chain
Inventory optimization helps estimate how much inventory is needed to meet consumer demand and where it should be stored in the supply chain.
Supply chain network optimization
Supply chain network optimization aims to make the entire supply chain better. An organization's strategy and plans to maximize efficiency and profitability can be developed using this tool, and which suppliers are most suited to help them reach these goals. As a result, supply chain planning optimization relies on a firm grasp of how your supply chain network functions.
In What Ways Does Supply Chain Optimization Pay Off

With that in mind, here are seven reasons why optimizing your supply chain is worth the effort. The first step in optimizing your smart supply chain is implementing a supply chain management system.
Enhanced movement of goods and data
The faster a product can be manufactured and delivered to a consumer, the better the supply chain business. Increasing the efficiency of your whole supply chain, including last-mile delivery, is one of the primary goals of optimization. When a product moves from a company to its final destination, it is referred to as "last-mile delivery." As the industry evolves and the demand for a pleasant customer experience grows, organizations should focus on speeding up this process.
Improved quality assurance
Companies have the most influence over their suppliers, and their suppliers have a leg up because of the increased quality control. You're ready to put the basic quality standards into practice. Direct suppliers can also learn about and collaborate with secondary suppliers. Similarly, suppliers who follow the process rules are more likely to meet your company's high standards for product quality. In some cases, corporations can go further than simply providing the criteria and seek paperwork verifying or conducting periodic audits for suppliers' compliance steps.
It lowers expenses
It's not feasible to choose the lowest alternative in a supply chain because quality suffers when that happens. However, if the chain is optimized, it will reduce overhead costs. Taking charge of your spending is easier when you have a well-oiled supply chain. It aims to maximize or at least try to maximize specific cost categories. When implemented correctly, supply chain optimization can decrease expenses by reducing the number of employees needed.
Several methods exist for streamlining your supply chain. The implementation of several of these is complicated and necessitates the services of a mathematician. These strategies share the goal of reducing production and distribution costs while increasing product gross margins.
It increases everyone's sense of control.
The vendor gets immediate access to the activities of a company through a single system with numerous entry points and may see these activities without waiting for purchase orders or projections. Customers now have a more active role in the ordering process, resulting in a better overall experience. You can bill more frequently and with greater accuracy if you use a smart solution to track your employees' time during your project accurately.
Increased revenue and profits
With the right supply chain optimization technologies, organizations can quickly and accurately deliver the correct order to the valid customer at the right time. According to research, an increase in perfectly completed orders results in a one percent increase in revenue—a 2% increase in revenue results in an additional ten cents in earnings per share. Faster responses will boost client satisfaction after you've organized the entire supply chain. Additionally, you'll be able to increase the frequency of repeat purchases and consumer loyalty.
Improved supply chain collaboration
Your company's ability to collaborate effectively with trading partners involves a real-time exchange of important information. Your supply chain network serves as an extension of your company, allowing you to connect and share information safely and efficiently while also guaranteeing that your clients receive the highest possible service levels. An end-to-end supply chain optimization system that connects with all of your suppliers, partners, and customers is required for this to work well. People can make better judgments and collaborate more effectively on the platform since they access the most up-to-date information.
Enhanced cash flow
Companies aim to prevent supply chain disruptions by making better decisions, selecting better partners, and accurately anticipating and responding to marketing and demand changes. They all want to focus on enhancing the company's performance in the final step. You'll have less downtime if you're working with honest suppliers, and your customers will be happier since they'll be able to pay their bills more quickly. Achieve a positive cash flow by using a cost-effective strategy to cut back on wasteful expenditure and lower overhead costs.
Conclusion
It will take time and effort to improve your logistics, but the effort will be worth it in the long run. Consider using a smart supply chain management solution to streamline the process. Our mission at Aetos-Digilog is to leverage our unrivaled industry knowledge to help businesses succeed in supply chains and logistics. You can reach us at 011-40787288 for recommendations tailored to your specific needs.
Frequently Asked Questions About Supply Chain Management
How can a supply chain be made more efficient?

Automation and machine learning can boost supply network performance and efficiency in a supply chain optimization strategy. Optimizing your supply chain can also be done by:
Utilizing a centralized software

Meeting demand and supply by using a multichannel approach.

Leveraging outsourced expertise for your company's functions.

Taking advantage of the latest internet and mobile technology.

Making use of tools for data analysis.
What exactly is a supply chain optimization strategy?

A supply chain optimization plan requires developing a well-thought-out supply chain strategy. Inventory planning, asset coordination, and information and service delivery from the supplier to the customer are all part of this process, as are other aspects of it. Maintaining equilibrium between supply and demand is the primary goal.
What are supplier management and optimization?

When a firm pays its suppliers, it wants to ensure that they get the most out of its investment. For an organization to run smoothly, the supply company and its customers must work together efficiently. Having a detailed policy for managing suppliers is essential since it guarantees that suppliers and the organization are in constant communication.
Also Read: Things You Should NEVER Do When Your Business Is Hacked
Related posts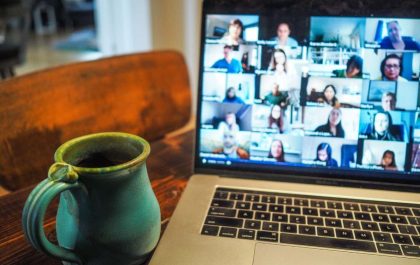 A Guide on How to Stay Secure When Studying Online
As online learning becomes increasingly popular, it is crucial for students to prioritize their security and privacy. Cyber threats are…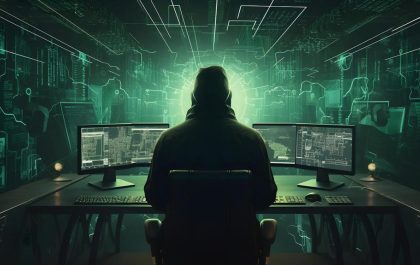 Cybersecurity's Blind Spot: Understanding the Scope of IP Theft in Healthcare and Pharmaceutical
Anastasios Arampatzis In the rapidly evolving landscape of the healthcare and pharmaceutical industries, intellectual property (IP) stands as the foundation…