Technologies: The technological advancement in the construction industry is one of the slowest out of the other industries. There are so many reasons for this stagnation, but some are the prior investment into the companies' tools, the lack of desire to test new things, and the strict regulations in the industry. There are still low-cost alternatives that are easy to integrate and do not have a huge learning curve.
Payment Processing Software
There are a lot of different products for payment processing. Some can cover how you receive payments and how you pay your suppliers, outsourcing businesses, as well as your employees. Some can be tailored to fit your individual needs as an all-in-one solution that also automates these payments and makes it as user-friendly as possible. Automating the payment process can free up a lot of clerical work and leave you or employees with more time to do processes that make you more money. Having a good payment processor can also help you get paid faster, keep a higher margin, and benefit the customer for ease of payment.
Website Builders
Content management systems can allow you to easily build a website to set you apart from the competition. You can make your website have way more information about you, including your schedule, skills, previous projects, and suppliers you work with. Having this website and information will bring an added layer of transparency and professionalism. The best part is that some CMSs only cost $18 a month for businesses but can land you more clients directly through scheduling and contact forms on the website.
Transportable Security Systems
Security systems are continuously improving with better accessibility, affordability, and quality. Having a security system like a smart lock, security camera, and movement detection is essential for ensuring the security of a home, even one that is being currently constructed. A camera is crucial for recognizing and charging any people who vandalize your site. Some security precautions can even act as deterrents, saving you time and money from these cases.
Online Education
Instead of training new hires on the job site daily, employers can leverage construction licensing courses to train and license employees off of working hours. These courses can be used to develop your employees' skills. Having more licenses and certifications with these online courses will allow you to accept more bids, have better selling points to customers, and have higher quality work.
Job scheduling and planning
There are plenty of job scheduling software products that can also automate more of your clerical work. This software will also make it easier to design schedules and projects around availability, skills, and deadlines. They help ensure project management is done correctly and tasks are checked off for a more motivated and efficient team. These software products may also be tied in with payment platforms to further automate clerical work and get all-in-one software.
Communication Software
Communication software like Slack will make project management and information sharing a lot more convenient and efficient. It is important for streamlining the process, improving efficiency, and cutting down the cost. Posting to group channels, you will be able to save time by individually giving out information through text or other means. So, if multiple people have a question, it can be answered with one post. Communication apps also allow for the employees to talk to each other and further build team bonding.
Online Recruitment Software
Online recruitment software is essential for finding new workers. Websites like Indeed and Google Jobs will be able to show your listing to more people, giving you more applications and better talent. You'll also be able to further automate your recruitment process by having pre-interview questions and quizzes. Further automating this process will save you more time and more money, focusing on revenue-generating processes.
Conclusion
There are a lot of technologies that can advance your construction business. Most of these technologies will help automate your business, helping you focus on revenue-generating work. These will help you build your brand to automate client and talent generation. Other technologies will come in the form of tools like security systems and new tools that can easily replace old tools to improve your work. Whichever type of advancement, a general contractor should always plan to do research on new technology and add it to their work to stay ahead of the game.
TheITbase
TheITbase gives tech help to Audience. Learn how to utilize Technology by How-to guides, tips and also you can find cool stuff on the Internet.
Related posts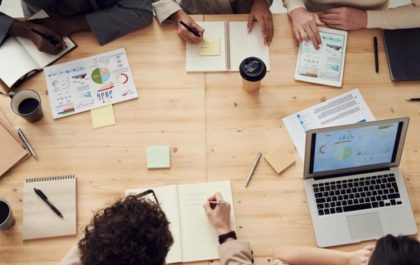 How to Plan a Project That Is Guaranteed to Succeed
Planning and executing a successful project can be a challenging task, especially if you have never done it before. But,…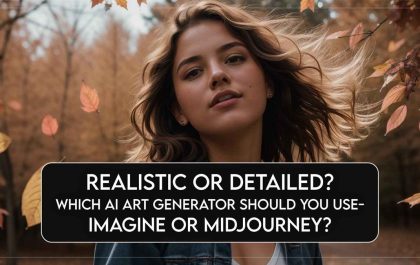 Realistic Or Detailed? Which AI Art Generator Should You Use – Imagine Or Midjourney?
Setting the Stage for AI Art Generation Artificial intelligence (AI) art generation is a rapidly developing field with the potential…