Every year, experts in web designing launch the list of web design trends. Here, we are going to list the web design trends that are estimated to rise in 2021. Since 2020, we have witnessed a drastic change in the market due to COVID-19. This is the time when everyone was forced to explore the digital world in depth. As more & more people were pushed to work from home, web designers, developers, and creators were forced to think beyond the existing limit and explore the new trends.
In this article, we have listed some of the web design trends that everyone, especially web designers must know about in 2021. So, let's get to the list without any ado.
List of web design trends in 2021
Rise in the use of elegant yet fancy Fonts
Increased use of Emojis
Light colors are going to be in trend
Creative & Atypical product photos will trend
Hover Gallery Menu
Parallax animation
Let's discuss these points one by one.
1. Rise in the use of elegant yet Fancy Fonts
Over the years, we have discovered how frequently these Serif Font styles are being used by web designers. Unlike the time before when the designers were forced to stick to a simple font style to increase the readability because of the screen quality, these days web designers can now make use of the fancier, heavier, and designer fonts thanks to the improvements being witnessed in the screen quality. In 2021, we will see this trend progressing even further. Some of these famous font families trending in 2021 are – Georgia or Times (you can find these fonts under Google Fonts).
2. Increased use of Emojis
Another web designing trend that is expected to rise in 2021 is the increased use of emojis. We all love emojis and there is no doubt that they make the conversation more interesting. With this belief in making web design more interesting, we will witness more and more use of emojis in web designs in 2021.
3. Light Colors are going to trend
As per the experts in the web designing industry, we are going to see the rise in the use of light colors across different web designs. Thanks to the improvements being introduced in the screen's sharpness & clarity, light colors will look magnificent on the screen. Not just that, it will also improve the readability of the text online. These light colors will not just improve the user's visual experience but will also increase user engagement.
4.  Creative & Atypical product photos will trend
As per the industry experts, we are going to see a big change in the product photos. There are many eCommerce stores that are already making use of 3D product simulations for improved user experience and more conversions. We are going to see this trend growing in 2021. Some brands like Adidas have already included the use of 3D product images to increase user engagement. You must try this out too.
5. Hover Menu
As per the experts, we will see the trend of the hover menu rising. Since the menu is one of the fundamental elements of the website, these stunning, engaging, and more exciting hover menus are expected to rise in 2021. With this hover menu, you will be able to highlight the sections of the menu using different images, etc.
6. Parallax Animation
Parallax animation is catching fire since its evolution. It is the optical illusion that occurs when the objects near to the viewer tend to move faster than the ones that are far away from. Right from micro-interactions to particle backgrounds, there has been a rise in animation trends. In fact, some might believe that 2021 is going to be an intense year for animations that are expected to become even more complex by introducing the separation of page elements into both forefront and backend by creating the parallax effect.
Conclusion
Every graphic designer and web developer must be aware of the upcoming and ongoing trends that every year witnesses. So, here you go. If you are among the ones who provide web design services, you must try including these trends in your web design and you will be golden.
Also Read: 6 Editing Techniques to Create Impressive Videos (Even Without Experience)
Related posts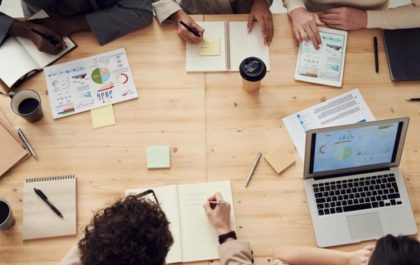 How to Plan a Project That Is Guaranteed to Succeed
Planning and executing a successful project can be a challenging task, especially if you have never done it before. But,…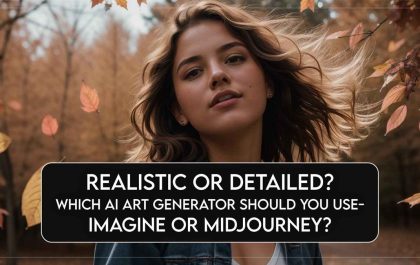 Realistic Or Detailed? Which AI Art Generator Should You Use – Imagine Or Midjourney?
Setting the Stage for AI Art Generation Artificial intelligence (AI) art generation is a rapidly developing field with the potential…