Meal and Food Ideas: Business conferences usually last all day. Many last the weekend. As the host, you need to decide how guests will eat. Some conference attendees look forward to lunch, especially when the price of admission includes meal costs.
Several meal options exist. More so now that restaurants and food establishments can deliver. Sometimes the venue where you book the event has an on-site catering staff or capabilities. This makes feeding your guests easier.
Let's take a look at seven top meal and food ideas for a business conference to consider.
1. Box Lunches
Box lunches probably take you back to your school days of field trips. But there's a reason why schools opt for this meal option. It's efficient, includes several items, and everyone receives the same amount.
Feeding adults is not that much different than feeding children and teenagers, more so in large numbers.
The box lunch has changed too. You can offer a sandwich box lunch and most people will experience food satisfaction. You can also offer bento boxes, protein bowls, and salads. Thus, a nice variety exists when you must feed your guests over three days.
2. Breakfast Bar
It's nice to have choices. That's why some people look forward to the continental breakfast bar at their hotel. The same idea applies to breakfast at business conferences.
Some people skip a full breakfast of pancakes, bacon, and eggs. Instead, they opt for a cup of coffee and a pastry to fuel their morning. Plus, breakfast bars usually offer items that don't spoil right away such as boxed cereals, instant oatmeal, and single-serve yogurt.
Thus, you can save them for the next day's breakfast offerings.
3. Deli Buffets
If you like the idea of giving your guests choices, another option is setting up a deli buffet. This is a nice way to get around dietary restrictions that some guests may have.
Since you provide an array of deli options, individuals with dietary restrictions can find something they'll enjoy.
Deli buffets can include a:
Variety of meats
Variety of bread
Several vegetable options
Several fruit options
Condiments
Pasta
Variety of cheese
If someone doesn't eat bread, they can make a salad. You also allow them to pick from ready-made pasta salads.
4. Pasta Station
Science goes back and forth on whether humans should consume more or less pasta. Nonetheless, a pasta station is a viable food idea for business conferences.
During a weekend corporate gathering, guests must sustain their energy. Some studies have found that pasta contains the carbs, protein, and fiber the body needs.
Pasta becomes a well-rounded meal when it's topped with meat protein and vegetables.
5. Snack Boxes
Individuals who attend corporate gatherings know that meal times remain on a strict schedule. Therefore, consider passing out snack boxes in between meals. When guests go off campus for food, they may skip sessions or return late.
By providing snacks, you keep guests on campus and with full stomachs.
6. Sit-Down Dinner
Many conferences offer a sit-down dinner on the opening and closing nights. It's a nice way to gather guests and set the tone. If guests buy a ticket to the dinner, it's an opportunity to offer a high-end meal that consists of several courses including dessert and adult beverages.
The number of guests in attendance and costs plays a role in whether or not a sit-down dinner becomes a viable meal option. It does provide a nice meal idea for corporate gatherings.
If you need sit-down business lunch meeting tips, check out this helpful guide from Hotel Engine.
7. Salad Bar
Another go-to meal idea for corporate gatherings is a salad bar. Providing variety and options over a weekend gathering is a great way to keep guests satisfied.
You can stock a salad bar with more than lettuce and vegetable offerings. It's possible to add grilled chicken, pre-made salads, and a variety of beans. Toppings add another unique touch. Consider nuts and tortilla chips.
Conclusion
The best meal and food ideas for your business conference depend on the number of guests that will attend. In small and mid-size numbers, it's possible to pull off sit-down breakfast, lunch, and dinner meals. For a large guest list, pre-made meal boxes and food bars provide efficiency and options.
Also Read: Build a Relationship with your Flatmate in Hyderabad with These Simple Tips
Related posts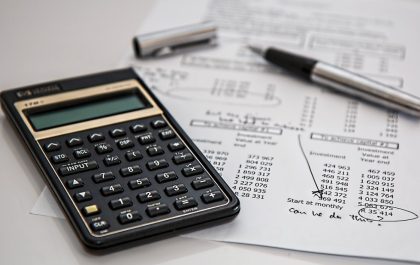 Your Ultimate Guide On Investing by Nisrine Chafik
Investing is a great way to grow your wealth and reach your financial goals. However, it can be difficult to…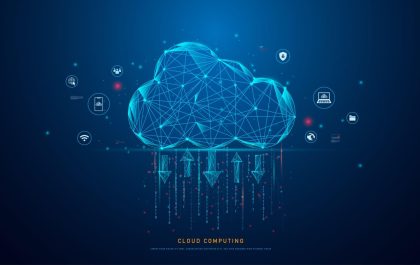 Normalyze and CEO Amer Deeba Patent Technology That Helps Clients Secure Data in the Cloud
The IT sector is fiercely competitive and marked with rapid advancements. The only way for companies to succeed in such…