Snapchat is a massive platform. It's amassed around half a billion monthly users and sees a staggering 5 billion snaps sent every day. It is regularly ranked in the top 5 or top 10 of all social media platforms, and it has revolutionized the way people communicate and express themselves.
But just how did a relatively small startup with a quirky message idea become the giant it is today? There are several reasons, from Snapchat's lenses and filters, to its disappearing messages and masterful targeting. Let's take a closer look at everything that has made Snapchat what it is today.
Mobile Mentality
Evan Spiegel, Bobby Murphy, and Reggie Brown, former Stanford University students, created Snapchat in 2011. It's known for delivering a mobile-first direction for social media, and it puts a lot of emphasis on virtual stickers and augmented reality objects.
Snapchat is a top-rated messaging app that allows you to send pictures and videos (called snaps) that disappear after viewing. Furthermore, it was marketed as a "new type of camera" because its primary function is to take pictures, add filters, lenses, or other effects, and then share them with friends.
During the development phase, the smartphone market was starting to increase rapidly. The iPhone was released in 2007, and just two years later, Samsung Galaxy entered the arena. Smartphones were the future for content, and social media and Snapchat were perfectly poised to take full advantage.
Of course, the success of Snapchat can't be discussed without mentioning its famous and controversial unique feature – disappearing messages. At the time, this feature caused an uproar, especially amongst parents who didn't like the anonymity and potential misuse of the feature offered. But, controversies aside, the feature was embraced by Snapchat's target audience, and of course, the controversy and publicity were great for organic marketing reach.
Snap was a massive hit, primarily with a very young demographic, and has become one of the biggest social media success stories. It was also the subject of one of the most famous social media legends. In 2013, when a certain founder of Facebook was trying to further his reach into the youth market, he tried to purchase Snapchat for a reported $3 Billion. It was an offer that Snap refused in, well, a snap.
The Features That Make Snapchat
Snapchat's success might have a lot to do with great timing and clever marketing, but the features make it what it is.
Core functionalities
Snapchat is mainly used for sending multimedia messages called "snaps." Snaps can be photos or videos and can be edited to include filters, effects, text captions, and drawings. Snaps can be directed privately to selected contacts or to a semi-public "Story" or a public "Story" called "Our Story." Video snaps became available as a feature in December 2012.
A video of up to ten seconds can be recorded within the app by holding down the photo button. Using this method, the video data could be compressed into the size of a photo. Later updates allowed for up to 60 seconds of recording but were still segmented into 10-second intervals. Once viewed, the video disappears automatically.
May 1, 2014, marked the introduction of video chat. As part of the update, direct messaging was added, allowing users to send brief text messages to friends and family and save any necessary information by clicking on it. In addition, Snapchat introduced Snapcash in November 2014, a feature that let users send money to each other through private messages.
Snapchat introduced a new, optional feature in July 2016 called "Memories." Memory allows snaps and story posts to be saved into a private storage area, where they can be viewed with other photos on the device or edited and published whenever needed.
Filters And Lenses
Snapchat lenses are augmented reality filters – you'll typically find them on the selfie camera, though some are available on the rear. These will allow you to make your face look like a dog or give yourself an unusual haircut.
Like Instagram, a Snapchat filter can change the color of your image and add some additional information such as your current location, the time, or even the weather in your area.
Snapchat filters
If you want to use a Snapchat filter, you will need to take a photo with your phone's camera and swipe left or right after taking the picture.
This will cycle through some of the photo filters available to you, including ones that pull in the current time and speed. So whether you're sharing an image or a movie, you'll get different ones.
Also Read: What's the Best Mileage Tracker App?
Snapchat Lenses
Snapchat lenses change how you look and the world around you! You can add 3D effects, objects, characters, and transformations to Snaps using Lenses.
Face Lenses – With Face Lenses, you and your friends can look like puppies, flower crown royalty, or even babies,
World Lenses allows you to reimagine the world around you and bring characters to life! So put your dancing Bitmoji on your desk, or make the Statue of Liberty puke rainbows!
The AR Bar – There is an AR Bar that has special lenses that help you scan the world for helpful information! You can open it by tapping the Camera screen.
Scan Lenses – Some of the lenses in the Carousel can be scanned. You will be prompted to tap to begin the Scan experience.
Connected Lenses – A new type of lens called a corresponding lens allows you to chat, play, and interact with your friends in real-time, whether in the same room or across the globe.
Snapchat lenses are augmented reality filters – you'll typically find them on the selfie camera, though some are available on the rear.has a remarkable history and has consistently offered innovative, unique, and, most importantly, helpful and popular features. So keep a close eye on this social media giant for some more exciting features and technological advances soon!
TheITbase
TheITbase gives tech help to Audience. Learn how to utilize Technology by How-to guides, tips and also you can find cool stuff on the Internet.
Related posts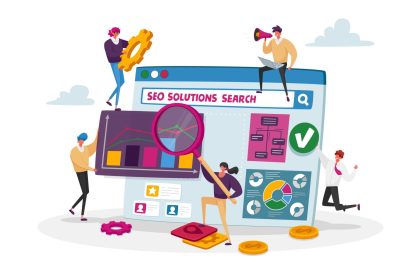 What Is Technical SEO?
In today's digitally-driven world, harnessing the power of search engines to improve your online presence is essential. One crucial aspect…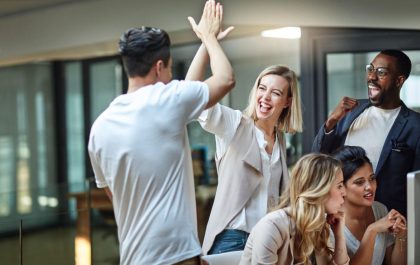 Winning at Work: Effective Strategies for Outstanding Performance and Costly Errors to Dodge
In order to succeed on a personal and professional level, one must do well at work. It necessitates the use…