If you think customers' buying decisions are always rational, they aren't. In some cases, a customer's buying decision is influenced by their emotions. For instance, when buying an item from a particular store, past emotions involving similar experiences could influence the choice to be made by a customer. In other words, emotions play a significant role in pushing customers toward taking a particular action or direction. They create preferences that drive a customer toward making a decision.
Emotions could show how customers feel about your business, which can be seen by checking their opinions, feedback, and reviews. But while customers use positive and negative terms to express their satisfaction, this can't be used to gauge how they adequately feel about your business. It may be helpful to go the extra mile to understand your customers' behavior and feelings. That's where the knowledge of sentiment analysis becomes applicable, as you can see by reading any information resource. Sentiment analysis could help you have a deeper understanding of how customers really feel about your business. 
What Is Sentiment Analysis?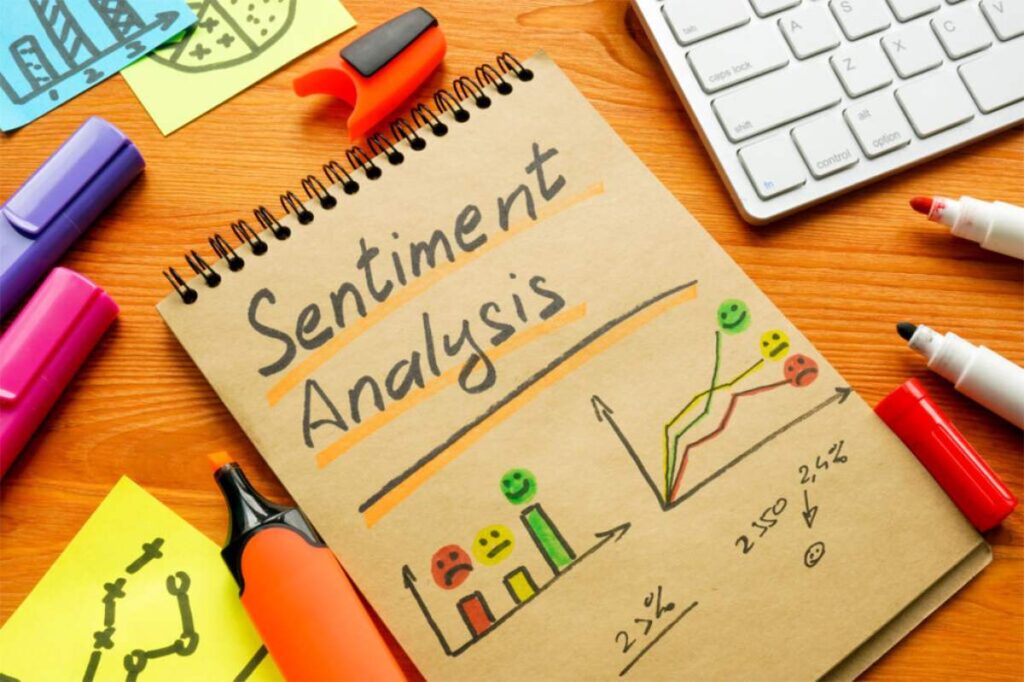 Sentiment analysis is an automatic process of identifying customers' emotions and feelings. It involves aggregating, understanding, and analyzing customers' opinions about a certain business, brand, or product. Sentiment analysis is also known as mining opinions in data analytics lingo.  
Opinions are collected from customers based on the language they use to describe a business. To help collect customers' opinions, the natural language processing method may be used. This is a method applied by businesses to extract customers' views from the text and express them in words. 
In sentiment analysis, a written text is automatically categorized based on the opinion expressed by that text. Customers' opinions expressed in the text may be grouped into positive, negative, or neutral sentiments. However, these sentiments give a general feeling and emotions toward something. That's why you may need to do sentiment analysis to know how customers truly feel about your business. 
How Can You Integrate Sentiment Analysis With Your Business? 
You could utilize sentiment analysis as a strategy for business growth. Here's how you could apply it in your business:
Social Media Monitoring
With the increase in the use of the internet, social media appears to have become a huge part of people's lives. People spend a lot of their time online, so social media may be the best place for these users to express their opinions about your business.
Sometimes you'd receive tons of customer opinions, and you might not be able to go through all of them. And if you try to read all of them, it might take you forever to finish. But you could solve this by integrating machine learning software into your system. With this software, you could read all your customers' opinions within seconds. This would help you to quickly analyze customer emotions to know how they feel about your business. 
Accordingly, you'd be able to respond to these reviews and opinions. For instance, through sentiment analysis, you could respond to a negative business statement made by a customer. This gives you an opportunity to acknowledge the customer's concerns, give an explanation, request the customer to discuss the issue offline, and perhaps compensate them to prevent the issue from spreading. 
Customer Support
In the modern entrepreneurial world, customer support is an essential aspect to consider if you want to remain competitive. It determines how customers feel about your business and could help improve user experience. One way to help improve your customers' experience is by offering excellent customer service and ensuring you're available whenever they need you.
To do this, you have to be able to immediately respond to customer requests as soon as they send them in. Sometimes these requests can be too many, which poses a big challenge when responding to them as customers might feel ignored and become irritated when not given prompt attention.
That's why you need to integrate sentiment analysis into your system to help respond to these requests. Sentiment analysis with natural language understanding could read customers' requests and respond to them as you would do personally. 
Brand Monitoring
The reputation of a business brand is defined not by the products or services it provides but rather by marketing efforts and customer care services. Therefore, it may not be possible to monitor your brand's reputation without the help of sentiment analysis. 
One of the things that could downgrade your brand's reputation is negative reviews from customers. You could, however, solve this by the use of sentiment analysis tools. With these tools, you'd be notified whenever a customer writes a negative review about your business. This would allow you to quickly respond to such a comment and stop it from escalating to protect your business reputation. 
Competitor Research
You could apply sentiment analysis not only in your own business but also to see how better your competitors are performing. Sometimes it doesn't make much sense to analyze your business product reviews if you don't have a competitor's metric you could compare them with. 
Understanding competitor's sentiment data could help you assess where you need to improve to stay ahead of the competition. In addition, you could use sentiment analysis to see how your competitors' marketing efforts could compare with yours to help you understand your business' strength and weaknesses. 
Takeaway 
Sentiment analysis could be an essential aspect of your business as it could help you understand how customers perceive your business. It's an automated process that uses artificial intelligence, machine learning, and other modern technologies to analyze text to help understand customers' emotions and feelings. 
You could use sentiment analysis for social medial and brand monitoring, customer service, and competitor analysis. All this could help your business grow and remain afloat, if not ahead, in the competitive market. 
Also Read: Animated Explainer Video
Related posts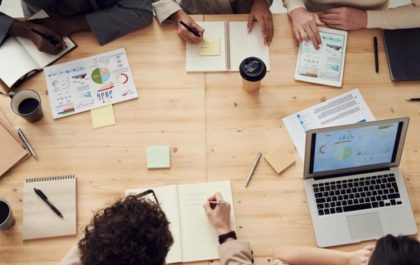 How to Plan a Project That Is Guaranteed to Succeed
Planning and executing a successful project can be a challenging task, especially if you have never done it before. But,…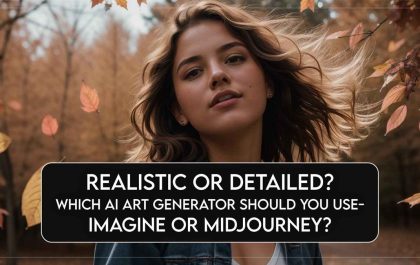 Realistic Or Detailed? Which AI Art Generator Should You Use – Imagine Or Midjourney?
Setting the Stage for AI Art Generation Artificial intelligence (AI) art generation is a rapidly developing field with the potential…