Marketing strategies are a must-have to every business owner. They create a platform for start-ups and established businesses to convey their goals and offers to targeted audiences. With the right video marketing plan, such enterprises can achieve scalability and recognition. However, the question on everyone's lips is this, "What marketing strategies are effective in improving my business?" Articles, blogging, and other SEO-driven activities establish credibility and authority in a business niche. However, if you want to generate high-quality leads and convert them into sales, think in the direction of animation videos.
Why Animation Videos?
Animated videos are one of the most effective form of marketing. The society has created an environment where there is a high demand for video content. Social media platforms, like YouTube, TikTok, and Instagram has millions of users spending a significant part of the day watching enlightening and entertaining videos. Brand owners are aware of this fact and have capitalized on such huge markets. To expand your marketing strategies and get all-round results, you should incorporate animation videos in your campaigns.
But why animated videos? Except you have thousands of dollars to spend hiring actors and using video locations, live video ads shouldn't be an option. Even at that, you can achieve more with animated videos. To begin with, they are affordable and fast to produce. With such videos, you can convey your offers in an informative, yet entertaining way. Your 2D animated videos can also generate traffic on your site and expand brand visibility, provided that you have an experienced video animation company handling your projects.
Do you want to generate click-throughs from PPC campaigns and email campaigns? Then give animated marketing videos a try. This video format helps you explain the pain point your products or services address, showcasing your target audience that your brand resonates with their needs. Besides, you don't have to break the bank to shoot CTA-supported animation company videos.
2D Animated Videos Vs 3D Animated Videos
3D animation produces professional, appealing and compelling animated videos that showcases your goals, products, and services. These videos have depths that leave your audience highly mesmerized. They are not as expensive as live videos and at the same time, not as cheap as 2D animated videos. 2D animation comes in handy when you need to convey vital business information across to your target audience within a short period (30-second ads).
In truth, most online users on spend less time on ads, especially when watching their favourite videos. During this point, the first few seconds of your ads become crucial in retaining their interest. So, you have to capitalize on that. A 2D animation company video can be effective in such situations, driving your message home while prompting call to action (CTA). Such actions may include subscribing to newsletters, signing up for a new service, learning more about a new product, or making a purchase.
Identifying Your Marketing Goals
Before hiring animation video company services, take into account your video marketing goals. What do you strive to achieve with your project? Do you want to increase traffic to your website? Generate top-quality leads? Create more sales on specific products and services that takes time to close? enhance brand engagement and visibility? These questions create a defined lead and result for your project and business.
The first few seconds of your video should centre on identifying the needs of your target audience. This way, they will anticipate other content in the ad. The latter part of your video should focus on solving those challenges and prompting a CTA technique that triggers an action on their part. For 2D animated videos, focus on the storyboard and other animation elements, like characters, voice over, background music, and lighting. Your content needs to be unique and highly engaging.
Recruiting the right animation videos company services implies that you can work hand-in-hand with the production team to achieve your marketing goals through expert advice and implementation. With your business knowledge and their video production skills, your ideas will become a compelling reality.
Selecting the Right Animation production Agency
Several animation companies promise to produce animation content that resonates with business goals and marketing strategies. But in truth, only a few do. Others end up producing stock or generic content that hardly trigger CTA. In-house video production can be expensive, especially if this isn't a part of your business core. It is more cost-effective to hire a third-part production agency that understands your business model and plan. To find this company, strategic planning is required. Check for a list of production agencies online.
Once you have found a suitable list, check out their portfolios, which you will most likely find on their gallery pages. Do they have satisfactory projects or are they lacking in specific areas? Can they can handle your animation project effectively? Online reviews are also helpful in finding the right animation team. What are other clients saying about their projects? Are they pleased or displeased? Would they want to work with such companies again? These parameters will narrow your search to the right team for the job.
Also Read: 4 Ways To Integrate Sentiment Analysis With Your Business
Related posts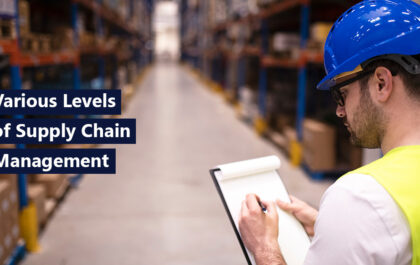 Various Levels of Supply Chain Management
Introduction The world is often enveloped by supply & demand issues, be it food, cosmetics, toiletries, clothes, electronics, electrical appliances,…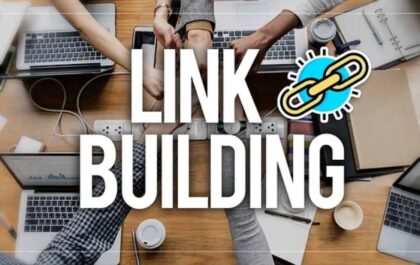 What Is Link Building and What Are the Benefits?
Everybody wants to be on Google's first page and get good SEO scores. Learning about valid and reliable SEO tactics…