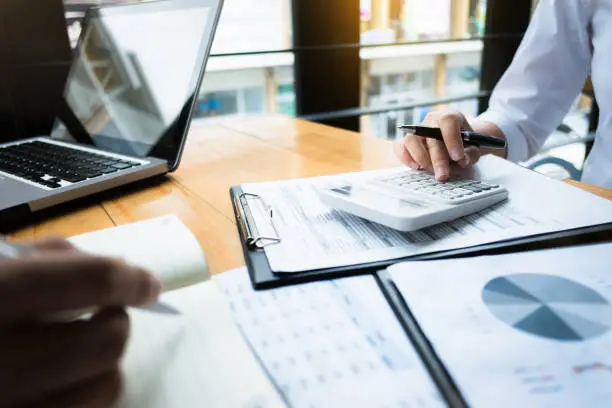 If you are running a business, you know how hard it is to keep track of all your expenses. In a recent travel prediction, 56% of employees agreed that face-to-face meetings with clients underline the importance of business travel.
With that much demand, you must keep track of everything from paper receipts to manual accounting. But don't worry, there's a way to make it easier – expense management software!
We'll explain how it works and how expense report systems can help you save time and money. With the best technology available today, you can get the most out of your corporate expense management.
Why is corporate expense management so important?
When you're running a business, you need to be able to pay your bills on time, and one of those bills is employee expenses. If conducting business and travel are regular activities, you'll always need to watch your expense report systems.
Even entertaining clients or traveling for business has to get tracked, approved, and reimbursed. A good expense management software can get those reimbursements out quickly and accurately. Employees want to get it back before they cover an expense.
Reasons for the importance of corporate expense management
If you are not convinced, here are some reasons to consider using corporate expense management software for your company.
Cuts costs
Expense management can help you save money by finding out what you are spending money on that you don't need and cutting down on fraudulent claims. Employees will know authorized and unauthorized expenses. So, they are less likely to submit claims for things they don't need.
Simplified automated processes
Corporate expense management automates sending, approving, and paying out employee expenses. It saves time and cuts down on administrative processes for the company.
With good expense management software, companies can process and audit their daily employee expenses even on the go. HR and accounts teams can quickly approve requests. If your expense management system integrates with your travel management system, it'll make it easier to file trip requests and handle queries.
Saves time
Companies can reduce the time they need to spend on expense report systems. The software automates sharing reports for approval, spotting any unauthorized expenses that might not abide by the policy. Finance departments can run their accounts payable reports before the last hard copy expense report to get them done quickly.
Approval workflows
An optimal corporate expense management system has in-built approval processes. That way, anyone planning a trip can request approval if something goes wrong and save their trip information.
These approval workflows should be flexible enough that you can select different approvers for different teams and adjust the consistency level. It will also consider whether you need authorization for each trip or specific bookings. Your expense report systems should include a cohesive customization feature.
Improves policy compliance
Expense management helps ensure employees follow the company rules and regulations. Employees know the approved and unapproved expenses, so they're less likely to get in trouble for not following the rules. The software takes all expense receipts submitted and stores them in the system. The approval process becomes easy by integrating expense policies into the software. Company policies can elaborate expenses approved based on specific amount, place, and time.
Receipt automation
Save your employees from dealing with all the paperwork until the company pays. A basic corporate expense tracker won't be able to handle complicated data, but excellent expense management software will support receipt scanning for accurate recordkeeping. Your staff can scan and send receipts to get reimbursed fast. Even better, it'll automatically capture transaction records for each item. Keeping track of bills and reports is a part of running a successful business travel and expense program.
Granular fraud monitoring
It's no secret that fraud has risen in recent years. Managers and financial teams must pay more attention to fraudulent information, even from trusted employees or vendors. But once the bills get paid, it can be tough to get the money back to catch fraud.
With expense management software, supervisors can get alerts if a sum seems too high or duplicate claims. In other words, they can question before the payment is approved and sent out, which helps reduce the chances of fraud at work.
Reduced errors and delays
If unsure, you can search for your working costs and compare them with your estimates. This factor allows you to track where your cash is going and identify any overspend.
Expense management software improves accuracy and can also speed up staff reimbursement. For example, workers may enter incorrect details when calculating bills, so you can use your expense management software to extract the information from bank statements or credit card transactions.
Your expense management software can detect errors and duplicate entries and alert you to overdue payments or missed reports.
Better decision-making and actionable insights
A professional expense software platform provides reports and a dashboard with a 360-degree view of all travel costs over a defined time. It also allows you to evaluate travel costs by department, trip type, etc. Your executive and accounting managers can make informed decisions based on up-to-date business travel expense data.
As a financial manager, you know how necessary an expense database is. But what's important is the ability to analyze and use that data to improve your finances. You need to look at the numbers to know how to save money and improve your financial performance. That's where you need the right expense management software. Not only does it give you up-to-date data in easy-to-understand graphs and charts, but it also gives you the tools to analyze and interpret it.
A virtual travel consultant is one of those tools. It helps you compare your key metrics against other companies in your industry. That's how you can see how effective your expense processes are and what areas need improvement. Further, the virtual travel consultant can give you step-by-step instructions on how to make the changes. With these insights, you can help your company grow.
Summing up
Integrate your corporate expense management software to stay ahead of the curve and make smarter decisions. Doing so will keep your company going and your team on budget. Streamline your expenses into one report.
If you are ready to start automating your expense report systems, ITILITE is here to help. Our easy-to-use platform and 24/7 service will help you save time and money. What's more, you can have a dependable source of support whenever you need it!
TheITbase
TheITbase gives tech help to Audience. Learn how to utilize Technology by How-to guides, tips and also you can find cool stuff on the Internet.
Related posts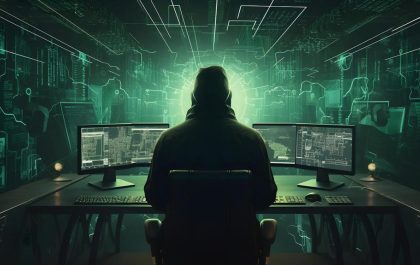 Cybersecurity's Blind Spot: Understanding the Scope of IP Theft in Healthcare and Pharmaceutical
Anastasios Arampatzis In the rapidly evolving landscape of the healthcare and pharmaceutical industries, intellectual property (IP) stands as the foundation…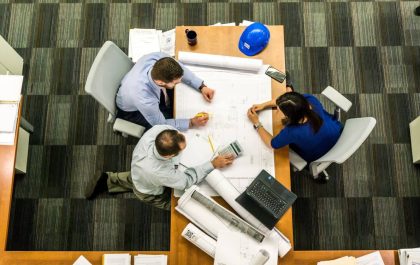 Data Analytics in Revenue Cycle Management (RCM): Leveraging Dental Software for Insights
The healthcare industry has been undergoing a major transformation in recent years, with a growing emphasis on data-driven decision-making. This…