Reliable Web Accessibility Solution: To create a website that's fully accessible and compliant with the regulations, one simple and reliable option is to invest in a web accessibility solution.
However, not every solution is created equal. Each one offers various levels of accessibility, features, pricing, and more.
In this guide, we offer five tips to help you find the one that's right for you.
Why should you use a web accessibility platform?
A web accessibility solution can simplify making your website accessible and compliant with accessibility laws and regulations, including the Americans with Disabilities Act (ADA)  and The Web Content Accessibility Guidelines (WCAG).
You can also save tons of time and effort while ensuring your website remains accessible at all times. 
Additionally, the right solution allows you to utilize technology to gain competitive advantages for your business.
After all, an accessible website ensures all users, including those with disabilities, can browse and navigate your site. 
This can help increase your number of potential customers, therefore improving your company's profitability.
What to look for in a web accessibility solution
Finding the best-fitting web accessibility solution starts with acknowledging your specific adjustment needs, then assessing whether a prospective software can address those. 
For instance, some site owners prefer a hybrid solution with manual-oriented and automated features rather than fully automated accessibility software. 
This can be due to cost considerations, or they may simply want more control over the site's accessibility features. 
That being said, below are some of the essential features a reliable web accessibility solution should have. 
1. Screen Reader Optimization
Screen readers are a piece of software that translates texts into speech on web pages. 
This software is designed to read web content for visually-impaired and blind users, allowing them to understand your site's information. 
As American Foundation for the Blind explains, "The user sends commands by pressing different combinations of keys on the computer keyboard or braille display to instruct the speech synthesizer what to say and to speak automatically when changes occur on the computer screen."
2. Keyboard Navigation 
Users with motor impairments might not use a mouse (or mousepad) to navigate websites.  This makes it crucial to ensure your web accessibility solution can optimize your website for keyboard-only navigation. 
Doing so allows people with motor disabilities to browse and use your site with ease, providing them a seamless user experience.    
For instance, your site should allow keyboard-only users to navigate your website using the Tab and Shift+Tab keys, trigger links and buttons with the Enter key, and operate dropdown menus using the arrow keys (among others).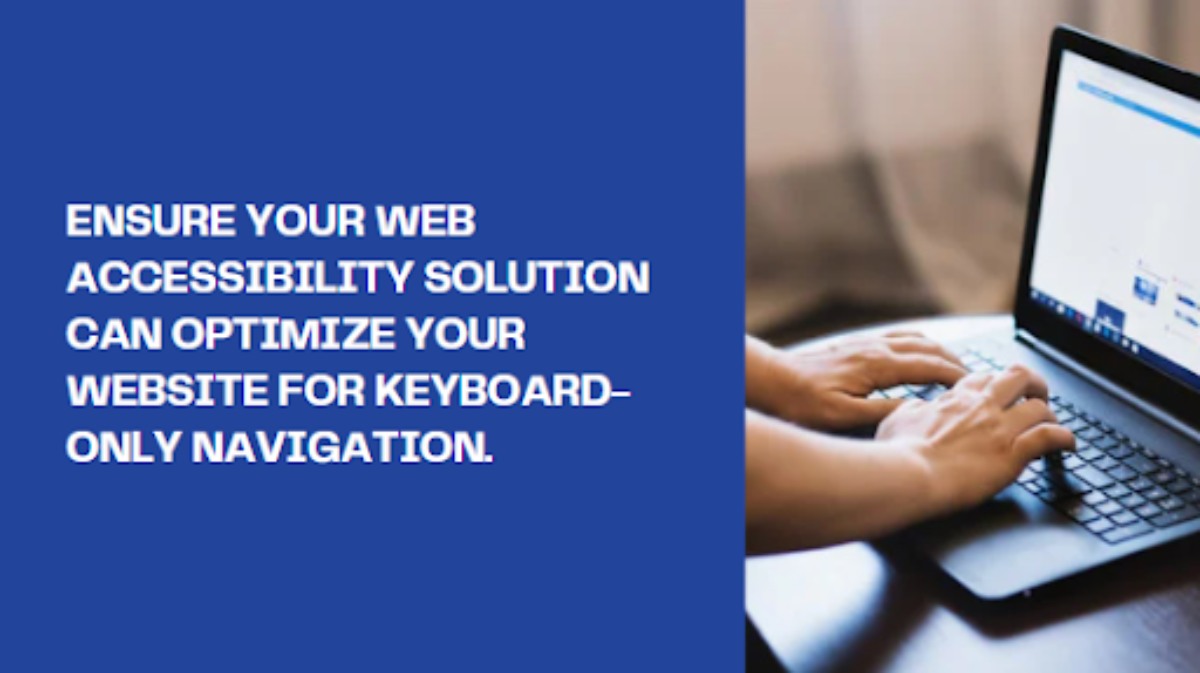 3. Closed Captioning 
Closed captions are a text version of the spoken part of a television, movie, or computer presentation.
Hearing-impaired and deaf users rely on closed captioning to consume video content. 
Opt for web accessibility solutions that provide accurate closed captioning services. 
4. Web Accessibility Evaluation tool
Your website must remain accessible at all times, regardless of how often you are adding new content, or you run the risk of non-compliance with the ADA and WCAG.  
To help keep your website accessible, you'll need to constantly check it for accessibility issues and make the appropriate adjustments promptly.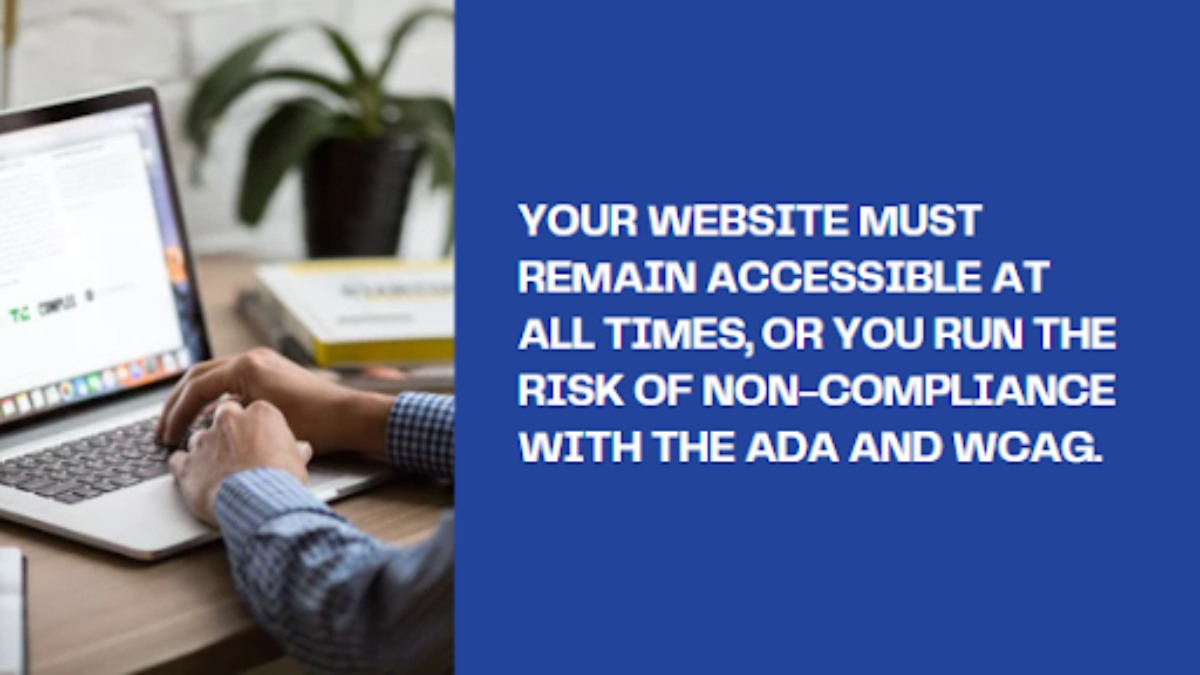 Use software that has a web accessibility checker. This helps you monitor and audit your site efficiently to keep everything compliant with the accessibility laws and standards. 
For example, a web accessibility checker can scan your website and tell you if your site has missing form labels. 
This can lead to non-compliance since your form labels need descriptive text to indicate the button's function to screen readers.  
Web accessibility checkers provide recommendations and adjustments to remedy other accessibility issues as well.
5. Customization Options
Achieving website accessibility means that your site needs to accommodate many users with various disabilities. Accessibility is not a one-size-fits-all kind of solution.
Our recommendation? Choose a web accessibility overlay.
Overlays are a set of tools (within the website) that allow users to customize their individual experiences.   
Users can turn on the overlay and use the tools to make adjustments to your site's interface accordingly.  
Such options can include:
Content adjustments

. This can allow users to scale your content, change the text to a readable font, highlight and magnify texts, titles, and links. It should also let users adjust the font size, line height, letter spacing, and text alignment. 

Color adjustments

. The web accessibility overlay can include color adjustments such as dark and light contrasts, monochrome, text, title, and background color adjustments, and high and low saturation.  

Orientation adjustments.

The interface customization feature can provide orientation adjustments, including muting sounds, highlighting focus and hover, hiding images, stopping animations, and enabling a reading guide (among others).  
Find the right web accessibility solution for you
Finding the right web accessibility solution that best addresses your needs requires research, and may require some trial and error.
Use the tips in this guide to kick off your efforts and help point you in the right direction.
Ultimately, the best web accessibility solution should simplify and streamline your efforts to make your website accessible. 
It should also help protect your website and brand from web accessibility lawsuits while meeting your budget requirements. 

Also Read: Botnet Detection: Best Removal Methods
Related posts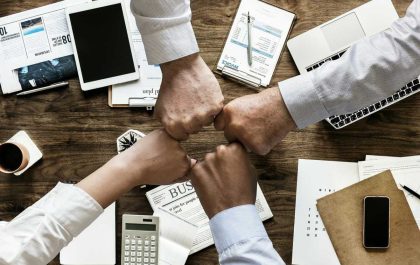 The Next Generation of Leaders: Insights from IB Business Management
With rapid globalization and technological developments, leaders have never been in greater demand. The International Baccalaureate (IB) program, widely acclaimed…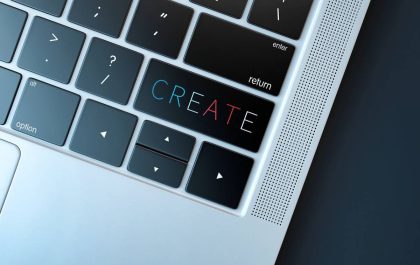 Unleashing Innovation: The Secrets Behind Successful Slot Game Developers
1. Introduction In the dynamic world of gaming, slot game development stands out as a thrilling and innovative field. In…