It has been seen that modern apps must deliver not only value but also round-the-clock availability, quick replies, and real-time problem-solving in today's digital economy. As we know the business is now totally dependent on the software applications to capture the performance, user experience, and managing an entire process is one of their primary worries and frustrations, especially if their apps are the company itself. This is where APM enters the picture.
Application performance management (APM) software aids in ensuring that a company's essential applications meet to set productivity, accessibility, and customer or end-user experience goals. It accomplishes this by evaluating performance metrics, informing management when performance benchmarks aren't reached, offering transparency into the fundamental causes of quality issues, and autonomously fixing many performance bottlenecks before they have an impact on the user experience or the business.
In layman's language, Application performance monitoring (APM) is the process of employing monitoring software and monitoring data to measure critical software application quality characteristics. APM is used by experts to assure system availability, improve service reliability and reaction times, and enhance user experiences.
Monitoring is commonly used in mobile apps, the internet, and commercial applications. Monitoring use cases have expanded to include the services, operations, servers, archives, protocols, and end-users who utilize these applications, including an industry's customers and workers, in today's modern densely networked digital world.
What Are The Benefits Of Application Performance Management Software?
In a nutshell, application performance management (APM) is the method of proactively understanding the diverse perspectives of an application environment in order to detect and mitigate difficulties before they become big attention.  We are mentioning the top advantages of using Application Performance Management Software at your workplace.
1. APM helps you in succeeding with better customer service
As said earlier, if an application has performance difficulties or is unavailable, you might face a situation where you are on the edge of losing consumers. But do you know having an APM at your workplace can save you? How?
It is because you are getting real-time performance insights that enable you to respond quickly when issues develop, including contextual data that helps you reduce the meantime to resolution (MTTR) and restore normal application performance. Your team can proactively resolve issues and other serious concerns before they catch attention. In this way, your web development solutions companies would be able to help your customers with better client interaction and experience. On the other hand, your end-users would also get the real value from your product.
2. Application Performance Management Software helps in breaking stubborn organizational silos
Organizational silos refer to the situation where employees in one department fail to communicate with other departments. This situation leads to the loss of business operations and they also start to lose revenues. In today's world, organizational silos can be a matter of concern, and to break this, Application Performance Management Software can help you in this situation.
You can take advantage of APM software that can help in offering a comprehensive and unified view to take a glance at an entire process, whole application stack that also comprises its user interactions, process. Work-flows, components, and so on.
This benefits the various teams that support your application by providing them with complete visibility, allowing them to interact in ways that would be difficult without APM. This is especially true in today's highly distributed, multi-cloud setups, which helps in initiating a wide range of current ongoing applications.
3. Application Performance Management Software helps in boosting sales, revenues, and productivity
We can gain increased user development as a result of enhanced customer satisfaction and exposure, which can contribute to higher revenue. Stronger team effectiveness, on the other hand, may result in lower operating expenses. Overall, APM software aids you in being more efficient and profitable in the marketplace.
To increase the productivity of your software development, you must identify the root cause of extended turnaround time in the development phase. Reduce superfluous meetings, prioritize enhancements that bring value to your users, and try to determine faults and difficulties ahead of time with extensive testing.
What Are The Features In Application Performance Management Software?
Features to collaborate between teams
Many Application Performance Management Software is designed for large-scale implementations. Companies can overcome silos and accelerate cooperation with its flexibility of use and an infinite number of users. Application Performance Management Software enables operational, app, and development teams to go quicker and deliver consistently better results with less friction by combining a unified data platform with powerful analytics to give a single source of functionalities.
Basic server monitoring and metrics
Application issues might arise for a variety of reasons. A server falling down isn't as typical these days thanks to automation and the cloud. However, it does exist, and it is something you should keep an eye on. It's also crucial to keep an eye on things like the server's CPU and memory. Although many current online apps are not CPU constrained, they can nevertheless consume a significant amount of CPU, which is a helpful indicator for cloud auto-scaling. This feature in APM will let you be inclined with your ongoing process.
Better automated functionalities
Manually maintaining, configuring, scripting, and sourcing data in a cloud-native environment is impossible, thus enterprises must automate these operations on a continual basis to ensure optimum application performance. Automated deployment, configuration, discovery, topology, performance, and upgrades are all possible with a systematic Application Performance Management Software. However, product engineering services don't need to rely on another system as they know APMs know everything and are constantly and automatically monitoring, analyzing, responding, and prioritizing what is important.
Real-time Monitoring
Visual tracking of web applications from the standpoint of the user is possible with real user monitoring. Using data from actual user interactions, gain a better understanding of regional variability, page load times, response times, and mistakes. End-user experience monitoring aids in ensuring high-quality service by recognizing performance issues quickly and lowering mean time to repair.
Sleek Reports
Generate and receive quality reports that are both clear to understand and discuss. Everything including deployment and maintenance to effectiveness and customized panels are covered in our extensive reports.
The capacity analysis report displays the number of active instances of your program as well as how occupied they are. This data is important for assessing when your application has just enough instances distributed to handle request loads, and you can use it to fine-tune your settings.
Alerts
This feature also helps you in setting your customized warning and severe limits with alerting so you can keep abreast of understanding and fixing issues directly, and sharing helps individuals communicate problems/solutions with your team members. The alert feature in Application Performance Management Software helps with error rates, response times, speed, critical transactions, and customized statistics.
Final Words
APM promises that services are offered to customers to the defined level and explores issues with application performance. There are various categories that are needed to be taken care of such as load time, application response time, and so on, which can be used to observe or analyze the overall application performance.
Author's Bio:  Alicia works with the editorial team of A3logics, a leading company offering eCommerce software solutions. Exploring the latest technologies, reading about them, and writing her views have always been her passion. She seeks new opportunities to express her opinions, explore technological advancements, and document the details. You can always find her enjoying books or articles about varied topics or jotting down her ideas in a notebook.
TheITbase
TheITbase gives tech help to Audience. Learn how to utilize Technology by How-to guides, tips and also you can find cool stuff on the Internet.
Related posts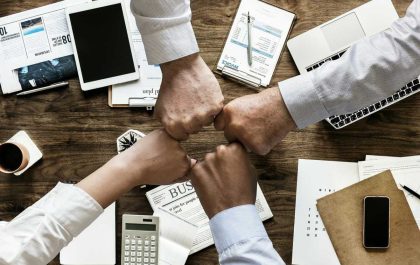 The Next Generation of Leaders: Insights from IB Business Management
With rapid globalization and technological developments, leaders have never been in greater demand. The International Baccalaureate (IB) program, widely acclaimed…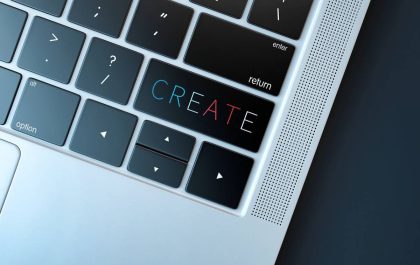 Unleashing Innovation: The Secrets Behind Successful Slot Game Developers
1. Introduction In the dynamic world of gaming, slot game development stands out as a thrilling and innovative field. In…