Expense management systems are becoming essential as the traditional and manual methods of claiming and handling expenses are time-consuming and weaken workers' productivity. A significant expense solution adds to any business's success as it enables accuracy, saves time, and provides transparency and accountability across the enterprise. Plus, it also helps with record-keeping in a centralized location.
Here, let us take a closer look at what expense management is and how it plays a pivotal role in ensuring an organization's success. Moreover, explore the multiple advantages of robust expense software. And finally, check out the consequences of not utilizing the solution appropriately.
Why Is Expense Management So Crucial?
Managing expenses refers to the methods that businesses put in place to claim, approve, and pay company-related expenses made by your staff. Such expenses often include travel costs or any other costs incurred to expand the business.
In an evolving business, there will be an ongoing expense. When an organization expands, its labour force also increases, thus resulting in more workers and overspending.
At times, workers also need to pay money out of their pocket to receive a particular project up and running. The organization later owes the money to the employees and should make an effort to reimburse staff as fast as possible. So, handling expenses means workers calculate and claim expenses and the consequent approval and payment of these expenses by the authorized position employees.
Managing daily spending within an organization can become a daunting task, precisely when you require approving and process expense claims from multiple workers at once. Therefore, businesses are increasingly turning to cloud-based expense management solutions, such as SutiExpense, to handle their time more effectively and eliminate the risks related to outdated expense management.
Hidden Benefits
Leveraging an expense management automation solution for your business has multiple benefits.
Saving Time and Resources
We are living in a fast-place world, where time is valuable. Automated expense solutions will help you save time and effort related to manual expense management.
Expense management automation enables you to capture all the needed details electronically and attach the relevant files to refer to easily. It can help you save your worker's time. Moreover, a constant record of your expenses can be maintained in real-time, allowing employers to review and approve claims quickly.
The expense management solution minimizes the time spent on handling and approving claims. It will free up more time for you and your staff to work productively and focus on other essential activities. It will, in turn, help you to make more money.
Also Read: Tips To Make Your Business Financially Stable
Eliminates Risks Related with Traditional Expense Management
One of the primary benefits is that all risks and errors related to manual expense management eliminate using an expensive system. No longer you have to worry about gathering and processing receipts manually. By having a centralized platform where the data can be captured and stored, losing essential details minimize.
With the help of a standard expense management system, your worker's and managers' subjectivity will eradicate. You can set up your software with legal rules and policies that will result in precise data capture and consistency across the company. All the workers will use the same solution to claim expenses that enable transparency amongst the team members.
Keeping Records of Your Past Transactions and Trend Analysis
The right expense management app enables you to monitor past transactions, and expense claims will have a digital trail. The employers thus can refer back to previously submitted requests. The past data can help managers to assess spending trends across the organization. Plus, you can also do away with physical documentation. All the details will get stored digitally in a centralized location that helps make record-keeping effortless and straightforward.
Employee Reimbursement is On Time
A few reimbursement requests take time to get approved because of an ineffective expense solution, which cannot manage numerous requests simultaneously. Mobile-friendly expense solutions can notify you of pending approvals that require action. You can quickly approve requests from your smart devices, even when you are on the move. There is no need to visit your workplace and log into the workstation only to approve expense reports. You can easily access the software wherever there is an internet connection.
Manual solutions cannot show staff where their submitted reports are in the approval workflow. With automated expense solutions, they have granular insight into the reports' status and get notified if there are any missing details, which require validation.
Excellent User Experience
Submitting expense reports has always been one of the annoying chores faced by workers. It is detailed work that generates a monthly flood of heavy paperwork for administrative staff to process. Switching to a digital solution eliminates these pain points. With OCR technology, the app can convert paper receipts into digital claims in less than fifteen seconds, thus extracting only the information needed. A practical and easy solution automates all the strenuous activities and transforms how expenses perceive within a workplace. Instead of being a dreaded task, it becomes a seamless part of daily operations.
Better Staff Accountability
Self-service enables your workers to take ownership of the expense reporting procedure from start to end. As an added advantage, your expense platform will likely include integrated guidelines that paper-based methods cannot offer, and it can aid make policies and strategies more enforceable. It also enables your staff to do their part to ensure compliance.
Also Read: 4 Reasons Which Shows the Importance of Financial Management in Every Business
Consequences of Not Leveraging Expense Management System in Your Business
Here let us explore the significant consequences you could potentially face when you are not using the solution.
Outdated Business Methods and Systems
The primary consequence that you would likely encounter is the prevalence of outdated business methods and systems. For instance, make use of an Excel sheet to handle business expenses manually. There are good chances that you will experience problems like late submission of receipts, approval methods that need a lot of time. It could slow down updating business methods, and trend analysis cannot do immediately.
On the other hand, with the help of an automated expense tool with seamless integration and a data-driven approach, you can simplify the entire process.
Expense Management and Business Ineffectiveness
Expense management often leads to fraudulent activities and errors. It observed that expense fraud costs organizations billions each year. The expense app can help you spot fake/duplicate expense claims submitted for approval. A submission that is not in line with standard policies and methods can identify, and reimbursement decline. However, without the solution, errors and fraud can likely get overlooked, financially harming your business.
The other risk is that without a reliable solution, digital back-up of critical documentation cannot store and upgraded frequently. Therefore, the business will subject to the risk of losing vital information. Organizations will also not benefit from accurate record-keeping in a single location, and leveraging data to assess expenditure trends will need more time and effort.
Thus, it is clear that if a system is not used adequately in a business environment, then the organization will spend more time on manual activities that lead to more unproductive working hours. Manual tasks are also related to more risk factors. Less accurate purchase details can capture potentially, as the systems are more susceptible to every employee's subjectivity.
No Proper Visibility into Expense Trends
Without a proper solution, you need to struggle a lot to gather expense data points. It will make expense trends analysis and the subsequent identification of ineffective areas time-consuming and almost impossible.
The best expense management solution's deployment will offer you real-time insight into all the business-related costs, such as travel expenses or any other out-of-pocket purchases. The data can present on a digital dashboard, and inform financial predictions and decisions can make. Without the system, it will not be possible.
To Sum Up
Businesses are increasingly attempting to automate their tasks to save time and boost effectiveness. Automated expense management solutions minimize the manual workload related to the traditional reporting procedure. At the same time, the risk of making mistakes also reduce. And finally, keeping record and expenditure trend analysis is also made simple with the right expense tool.
TheITbase
TheITbase gives tech help to Audience. Learn how to utilize Technology by How-to guides, tips and also you can find cool stuff on the Internet.
Related posts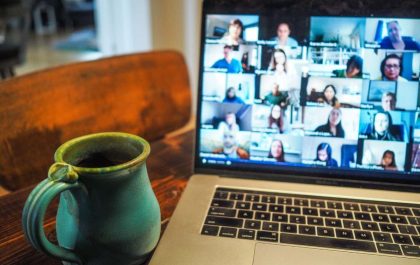 A Guide on How to Stay Secure When Studying Online
As online learning becomes increasingly popular, it is crucial for students to prioritize their security and privacy. Cyber threats are…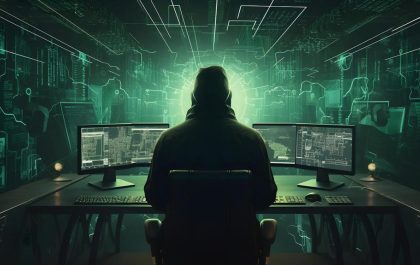 Cybersecurity's Blind Spot: Understanding the Scope of IP Theft in Healthcare and Pharmaceutical
Anastasios Arampatzis In the rapidly evolving landscape of the healthcare and pharmaceutical industries, intellectual property (IP) stands as the foundation…