These days, it's a known fact that large and small businesses alike are inundated with data. It's how organisations all around the world are developing data-driven, customer-centric strategies to streamline their operations and nurture growth. It's also why the data science sector has grown at such a dramatic rate. Growth has been particularly explosive over the last decade, as the amount of data and information created and maintained globally has increased tenfold.
Of course, regardless of the quantity of information collected and stored, data is meaningless without the knowledge and experience of analysts and scientists. As a result, to unlock the value of their data, modern businesses are increasingly turning to the expertise and knowledge of data preparation in data science consulting companies.
So, what exactly is data science consulting, and perhaps more importantly, how do you go about choosing the right consultant for your business?
What is data science consulting?
As the name suggests, data science consulting is the process of educating business clients on the varying aspects of data analytics and transformation, as well as the innovative technology that makes data analytics possible.
In general, data science consultancy can be split into four major categories:
Strategy
Consulting
Development
Training
Data science consultants use their own previous experience and knowledge within data science to advise and guide their clients for the purpose of making forward-thinking, data-driven decisions. Perhaps most important, a data science consultant will walk you and your business through past, present and future milestones, both major and minor, so both of you will understand the processes necessary to nurture business growth.
Does my business need data science consulting?
It goes without saying that in today's fast-paced world, data is the lifeblood of modern business operations. Ideal for gaining an edge over your competitors, data analytics and transformation can improve both the profitability and efficiency of a business, as well as nurture growth and boost productivity. So, if you're wondering whether data science consulting will benefit your business, the answer is a resounding yes.
Other benefits include the opportunity to create hyper-targeted marketing campaigns with data-driven, customer-centric insights as well as the innate ability to reduce response times to emerging market patterns and trends.
The benefits of data science consulting
Data science is transforming modern enterprises in several ways. In today's fast-paced world, there are plenty of data science consulting companies whose primary role is to extract, collect and analyse critical data for their clients.
So, how can data science help modern businesses?
 Achieve your business goals
A data science consulting company can help your business analyse vital statistics and information and utilise it to streamline your day-to-day operations. From improving daily performance and productivity to building a more positive experience for your customers, data science consulting can further hone your business goals for the purpose of nurturing growth and profitability.
Work smarter not harder
With the massive quantity of data created globally, modern organisations require a method of gathering and analysing information to gain valuable insights. When it comes to long-term strategy and goals, data science consulting allows both large and small alike to make wiser, data-driven decisions.
Seek out new opportunities
There are always ways to improve the day-to-day operations of an organisation, even for veterans of the business world. Data science consulting gives new and old businesses alike the opportunity to question their existing processes, seek out fresh opportunities and develop new ways of working based on unique analytical algorithms.
Find your target audience
Data science is considered important because it allows businesses to unearth current and emerging trends and patterns. It's enormously helpful when it comes to finding your target audience, especially for a business looking to switch up its marketing strategies. In a nutshell, data science allows businesses to discover new target audiences or even uncover insights into existing ones for the purpose of creating hyper-targeted, data-driven campaigns.
Receive quantifiable data
Data science consulting can be utilised to construct models and anticipate trends using a combination of measurable historical and real-time data. This enables modern businesses to choose the best course of action and pursue a route that will result in the best possible conclusion.
How to choose a data science consulting company
There are plenty of data consulting companies around but choosing the right one for your business can be a tricky conundrum. So how does one choose a data consulting partner, and what should you look out for?
Match your current problems with solutions and services – There isn't much point in choosing a data science company that can't resolve your challenges. Look for a company that offers solutions to your analytical woes.
Look at the company's portfolio – Ask to see testimonials from previous clients and if possible, look at your chosen company's portfolio. You should be able to get a feel for what they specialise in as well as find similarities with their other past and/or present clients.
Interview your chosen company – Make sure you do your due diligence and ask as many questions as possible. Your chosen data science company should be able to answer your questions with ease and efficiency.
Also Read: How To Improve Call Productivity for Your Business
Final thoughts
So, what exactly is data science consulting? And what do data science consultants do? At the end of the day, it's safe to say data science consulting is a vital component of the global economy as well as in the day-to-day operations of a modern business.
In a nutshell, data science is the act of obtaining and analysing information to make data-driven decisions. A data science consulting company provides analytical and transformation services on behalf of a client in order to improve their efficiency and profitability with forward-thinking, data-driven insights.
Data science consulting is more than simply obtaining and analysing data. The data analytics and transformation sector has evolved tremendously in recent years and is a major player in the global economy. The data science industry has grown dramatically in the past decade, owing to a major rise in data generation and retention, as well as a desire from large and small companies alike to explore what insights data science may uncover.
TheITbase
TheITbase gives tech help to Audience. Learn how to utilize Technology by How-to guides, tips and also you can find cool stuff on the Internet.
Related posts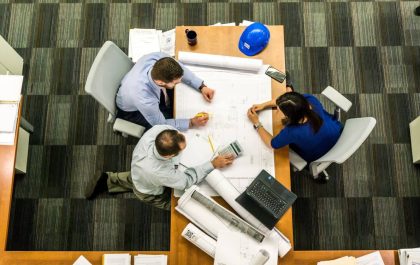 Data Analytics in Revenue Cycle Management (RCM): Leveraging Dental Software for Insights
The healthcare industry has been undergoing a major transformation in recent years, with a growing emphasis on data-driven decision-making. This…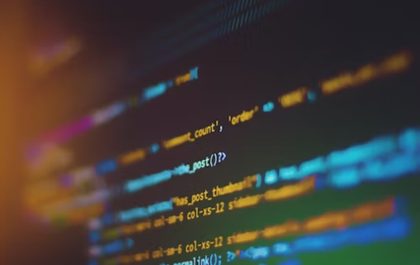 What Factors Influence Cyber Security Salary Growth?
As everything from our public activities to important organization information moves on the web, network safety has, in practically no…