Live Casinos: One of the best things about going to a casino is sitting face to face with a dealer at the blackjack table while playing a game. This is one thing a traditional online casino can't replicate. Unless, of course, it includes live dealer casino games.
Live dealer games were introduced in the mid-2000s as an innovative approach to online casinos. As the internet was far from being what it is today, live dealer games were only accessible to certain players. As broadband became broader, the conditions were ripe for live casino games to spread. Today, any online casino with a bit of self-respect has live dealer games in its library, from Evolution Gaming, PP Casino Live (Pragmatic Play), Microgaming, or another provider.
But what are live casino games and how do they work?
Streaming
Streaming plays an increasingly important role in our digital lives. Today, instead of having an MP3 collection on our media player, we simply stream music from the internet. Instead of downloading movies for a road trip, we simply stream them from a service like Netflix. We can easily watch concerts, theatre plays, or even keynotes from the comfort of our homes, and just as easily, we can play casino games as well.
Live casino games rely on streaming to offer players an experience as close to going to a real-life casino as possible. But it goes one step beyond what traditional streaming has to offer: interactivity.
How do live casino games work?
Traditional online casino games – powered by random number generators running on the providers' servers – offer their players easy interaction. All you need to do is load your preferred blackjack game, for example, and start playing: the casino platform will do the rest.
In the case of a live casino game, the random number generator is replaced with a person dealing the cards or spinning the wheel. The dealer is working in the most traditional way, either in a dedicated studio or at a real-life gaming table at a casino, and the result of their work is transmitted via live streaming to the computer of the player. But it's more than just a simple video feed: the casino software has to register the results of the game being played on the table, too.
To transform the cards on the table into data that the players can interact with from home, live dealer casinos use sophisticated equipment with cameras that go beyond simply transmitting images: they recognize the cards being placed on the table or the slot in which the roulette ball stops, and transfer it to the casino software. This makes it possible for players at home to wager on the games performed by the dealers at a remote studio and get paid when they win.
Accessible, interactive, and safe
Live dealer casino games are the perfect alternative to an in-person casino experience. They come with the personal touch so many of us crave that would, normally, be only possible in a real casino, while being just as accessible and interactive as a "classic" online casino game. This makes it one of the best choices for anyone, especially those tired of wearing masks and social distancing.
Also Read: 4 Super Fun Mobile Games You Can Play with Your Friends
Related posts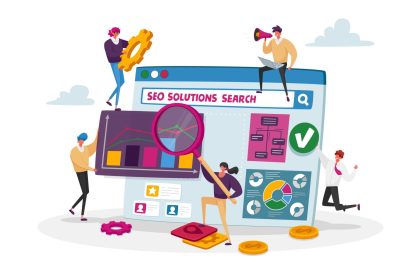 What Is Technical SEO?
In today's digitally-driven world, harnessing the power of search engines to improve your online presence is essential. One crucial aspect…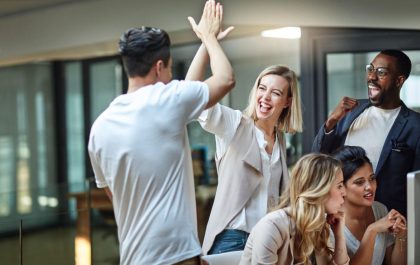 Winning at Work: Effective Strategies for Outstanding Performance and Costly Errors to Dodge
In order to succeed on a personal and professional level, one must do well at work. It necessitates the use…