There's no doubt that the demand for various packaging materials has reached an all-time high across multiple sectors through 2020, fuelled largely by an explosion in ecommerce as a result of Covid-19.
Because of this, the overall demand for packaging is expected to expand by a steady 3% annually in the coming years, with the market emerging as a $1.2 trillion entity by 2030.
However, this is also creating bottlenecks and potentially exacerbating challenges in packaging operations. But what steps can you take to resolve these issues in the near-term?
What are the Existing Challenges?
Let's face facts; packaging operations have always been a real-time thief in warehouses, thanks largely to the fact that they remain almost completely manual (we'll touch a little more on this later in the piece).
Manual packaging operations certainly create real-time bottlenecks in warehouses nationwide, with such issues having been drawn into sharper focus amid the recent uptick in demand.
Such demand and lack of automation also has a direct impact on packing efficiency, increasing the risk of damage or breakages and leading to the mixing of goods from different orders in some instances.
The recent surge in demand has also caused issues with regards to previous stock forecasts, causing significant ordering issues and leading to sustained peaks and troughs in terms of pre-agreed delivery timetables.
Remember, packing firms are expected to hold a huge range of items in stock and respond to customer orders with next-day delivery services, but this has proven increasingly difficult in the current economic climate.
Packaging operators have also discovered recent issues with increased resource wastage, due to their existing model of operating multiple sites near to customers. This will have to change in a post-Covid world, where budgets will be tightened for a considerable period of time.
How to Resolve These Issues?
One potential resolution lies in the deployment of partially automated warehouse management system (WMS) software, which enables packaging companies of all sizes to operate with greater agility and flexibility.
This lends itself to bespoke packaging products, which typically compromise up to 70% of packers' total business volumes.
Similarly, WMS systems tend to produce accurate inventory data in real-time, enabling users to rationalise their holdings wherever possible and remove unnecessary cost risks from the supply chain.
On a smaller scale, the use of manual motor starters helps to drive greater efficiency and cost-effectiveness within the packaging space.
This type of starter affords you control over a machine's electric motor by switching it on or off manually, utilising either a single button or rotary switch. This helps to safeguard equipment and protect the wellbeing of individual packers, while it's easy to use and capable of optimizing the lifespan of machinery.
Even smaller packaging firms can afford to install manual motor starters in their warehouses, creating a more level playing field for the future marketplace.
Also Read: Understanding IR35 and its effect on businesses
Related posts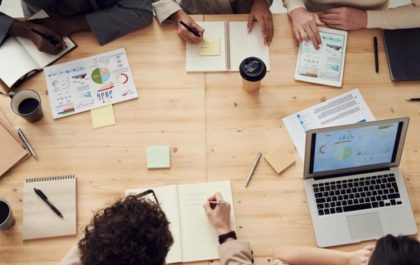 How to Plan a Project That Is Guaranteed to Succeed
Planning and executing a successful project can be a challenging task, especially if you have never done it before. But,…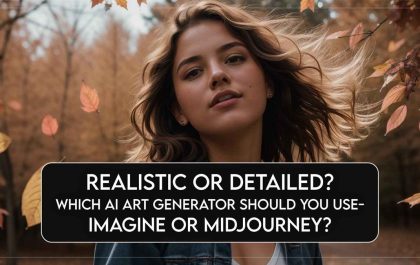 Realistic Or Detailed? Which AI Art Generator Should You Use – Imagine Or Midjourney?
Setting the Stage for AI Art Generation Artificial intelligence (AI) art generation is a rapidly developing field with the potential…