Difference Between POC & MVP
POC & MVP: The launch of innovative software raises many doubts among customers. It's often not clear where to start coding and what the utility will look like. Therefore, many developers offer several solutions, POC vs Prototype. Each option has its own advantages and has a different effect on the finished product.In a nutshell, the first option will show if there is a demand for program, and the second one helps you find out if there will be a suitable niche for your it.
Our company will allow you to find out what process will be more suitable for you and what is the difference between POC and an MVP. You will learn how effective the application will be and whether it will help you achieve your business goals.
What is a Minimum Viable Product?
MVP is a completed program that performs the same functions as a finished project. This option is often used by startups. In this case, you will get basic options, thanks to which you will get a basic impression on the operation of the software. At a glance, you will determine if the basic functions are right for you. If the proposed features work as expected, you will be able to begin detailed development of the software.
Thanks to this method, you won't have to spend a lot of money before launching the software. You will quickly receive a ready-made solution and collect comments from potential consumers, which will help you in the future, and you will find out:
if there are any unnecessary functions;
what is missing for the full-fledged operation of your business;
whether it is easy to use the software.
Many current industry giants have started with the creation of an MVP. They started with an idea, which they gradually promoted and improved. The well-known company Airbnb is an example of it. Its target audience was customers who needed hotel rooms. For this, a website was developed. There, users were offered apartments with all the necessary conditions for a good rest — Wi-Fi, a place to sleep and hold business meetings. Today, anyone can use the service and find a suitable room only thanks to the pilot project. Try to determine differences between POC and MVP to find the right method.
What is a Proof of Concept?
PoC is used in various fields. This is not only the IT industry, but also pharmaceuticals, the creation of movies and cars. Applying the basic principles of creating such products helps to find out if the assumptions and ideas are right for the future product.
The proof of concept is a great way to create a unique application. You will not have to invest extra funds, you will not face any problems and you will get a suitable platform to work in the future.
PoC is not about creating a finished product. You will see the basic tools that you and your colleagues will test. You will find out how well your software works and find the best options for optimizing production processes. This is a great option that will help attract investment and show how well the program will work, whether it can be used to promote your company.
Thanks to this development, you will validate the main ideas. If the program fully suits your requirements and benefits the company, you are on the right track. In the coding process, there will be fewer problems, and the program will not constantly crash. Aspiring businessmen decide to create a concept to show investors that this product will bring considerable profit.
Risks may arise during coding. Therefore, budget your funds carefully and establish a timeline by which you will observe the progress of the work. You will find out how correctly the project is being created and whether it will meet your requirements.
Key Differences Between POC And MPV
MVP is a fully working software with all options users need. Do they want to add specific features? Perhaps some parts of the program are not very easy to use. In this case, you will need to make improvements that will help you simplify the software.
The differences in creating applications in these ways are as follows:
MVP helps to attract customers and make sure that the product suits them, while the main goal of PoC is to get support from investors;
you will save time;
PoC allows you to leave competitors far behind by using modern development technologies.
Both methods have similar properties and help create perfect software. In some cases, POC vs MVP is not the case since they are used together. To make sure that one of the options is suitable for your business development, please contact our company. We will offer the best way to develop your software, you will be able to actively promote your company and win the love of future customers.
Related posts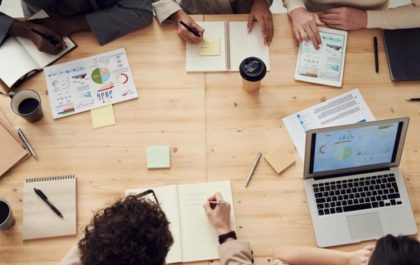 How to Plan a Project That Is Guaranteed to Succeed
Planning and executing a successful project can be a challenging task, especially if you have never done it before. But,…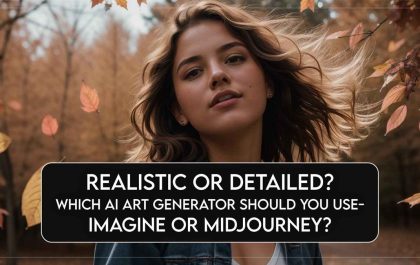 Realistic Or Detailed? Which AI Art Generator Should You Use – Imagine Or Midjourney?
Setting the Stage for AI Art Generation Artificial intelligence (AI) art generation is a rapidly developing field with the potential…