Back in 2014, when Redmi smartphones were first launched in the Indian market, the brand was hailed as an instant hit by customers. Since then, it continued to soar high, finally attaining the ace market position in the Indian smartphone industry by 2019. However, today, it faces intense competition from other brands.
To understand the factors underlying Redmi's current predicament, we need to assess the reasons for the rising market competition the brand faces today. We have listed the 7 top reasons for this rising market competition and the consequent dethronement of Redmi.
1, Market Demand
The rise in competition can be correlated to an intensified level of demand for mid-range and premium smartphone models that are relatively affordable for the masses. While Redmi smartphones have pioneered the age of marketing impeccably stylish smartphones with ace features at reasonable prices, this strategy has inspired other brands to follow suit. Although models like the Redmi 9 Power boast some of the most coveted specifications in the market, several other brands like realme, OPPO and vivo have adapted to the changing market norms and now produce models that effectively satiate the demand of the ever-expanding base of customers.
2, Slashed Prices
The Redmi 9 Power model is undoubtedly one of the best smartphones under 15000 in India. However, despit being powered by a 6000mAh battery, a 48MP quad-camera module, FHD+ screen, 4GB RAM and 128GB storage capacity, this model is facing tough market competition owing to the rock-bottom prices of other competing brands. Brands like vivo, realme and Samsung are now providing all these features at a much lower price. Thus, even though Redmi mobile prices are low, they are constantly undercut by its market competitors. You can browse best phones under 15000 at the Bajaj FInserv EMI Store.
3, Evolving Marketing Strategies
Redmi's avowed approach of prioritizing its online presence and virtual retail campaigns worked well for the first 7 years. Since this time period also coincided perfectly with the e-commerce boom in the Indian market, Redmi continued to hold on to its ace market position. However, with the changing times and growing market demands, the need to substantiate one's online retailing strategy with an equally effective offline one was quite palpable. The limited expansion of the brand in the offline retail space on time is a culpable reason for the intense competition it now faces in both the online and offline markets.
4, Meeting Diverse Needs
While Redmi mobile prices are low and come loaded with features, they also tend to be overwhelmingly similar to the already available models from the brand. The rising demand in the smartphone industry is not a homogeneous one. Brands like Samsung, vivo, realme and others have tapped into this key insight to enhance their product offerings accordingly. At this present moment, any customer buying a smartphone wants very specific models. Whether you are a photography or binge-watching enthusiast, you're sure to look for niche features that fit your key requirements perfectly when out hunting for the ideal smartphone model. This diversification of demand has initiated the proliferation of both brands and models in the smartphone market, dethroning Redmi from its top position.
5, Demand for Premium Models
Redmi has launched far too many models in the budget segment, negating the demand for premium ones. While there is a higher demand for such budget smartphones, there is also a sizable demand for premium models. Thus, while the smartphone industry used to be dominated by Redmi, now the presence and demand for the brand have plateaued. Instead, brands with a variegated portfolio of models have intensified the competition in these market segments.
6, Better Specifications
The intense competition in the smartphone market that has displaced Redmi from its peak as market leader is a result of the demand for better-performing smartphones. While most Redmi models offer good performance, given their price points, users believe that they can get much better returns for their investments. This has pushed brands like OPPO and vivo to launch more models that try to do away with the pitfalls of Redmi smartphones, including battery heating issues and limited storage capacities.
7, Stagnant Innovation
Many believe that the rising competition Redmi faces today is due to the stagnation of its innovative processes. While the brand focused on value innovation strategies during its initial days, today, this drive has hit a setback. Offering the same interface with minimal to no changes has caused it to lose its ace market position. On the other hand, other brands in the market are relentlessly fuelling their innovation fires to optimize their benefits.
Thus, while opting to buy Redmi mobile phones is a good option, you must also check out the other brands operating in this crowded budget smartphone segment. Once you've selected a model of your liking, visit the Bajaj Finserv EMI Store to avail of additional discounts, deals and lowest EMI on your purchase.
Related posts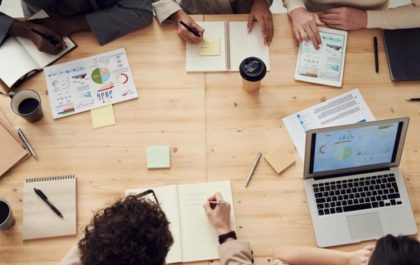 How to Plan a Project That Is Guaranteed to Succeed
Planning and executing a successful project can be a challenging task, especially if you have never done it before. But,…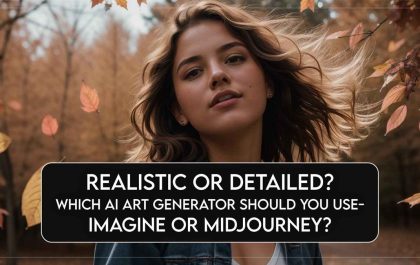 Realistic Or Detailed? Which AI Art Generator Should You Use – Imagine Or Midjourney?
Setting the Stage for AI Art Generation Artificial intelligence (AI) art generation is a rapidly developing field with the potential…