Cloud Phone System vs. Traditional Phone System: For any company's commercial communications, telephony systems are essential. So, what type of telephone is the most appropriate to use? Even though there are a variety of options, we'll concentrate on Traditional vs. Cloud-based telephone systems.
Operating in each one of these two network choices has pros and cons. This is why firms wishing to improve their phone infrastructure face a difficult dilemma. 
Picking the right telephone system for your business might help you communicate more effectively, simply, and reliably while also saving money.
The pros and cons of both approaches are discussed in this tutorial. By the end, you'll know which phone system best suits your company's operations and best serves your consumers.
What Is The Difference Between A Traditional And An Internet-Based Telephone Setup?
The term "traditional telephone setup" refers to a telephone network that's situated within your actual workplace. A traditional setup is sometimes known as PBX. It is kept in the company's premises, which sometimes it owns or leases.
VoIP services can be integrated into traditional phone setups. You'll have a dial tone from a typical telco or SIP trunk provider using cloud telephony on-premises. This device will be delivered to your location and connected to your telephone setup.
Traditional telephone setups might be expensive to install. Additional fees for on-premise IT personnel or a third-party service are also incurred. That is for the purposes of repairs and upkeep.
Cloud Telephone Setup vs. Traditional Telephone Setup
Once you've gained a better understanding of each of these telephone services, think about different aspects to give you some idea which should be the greatest choice for your company:
Overall-Cost
You'll need a lot of money up front to get the equipment for a standard telephone network. You are also liable for the costs of implementation and maintenance expenses. However, when you possess it, there's really no way to raise the charge.
But on the other side, establishing a cloud technology is less expensive for business. The initial large investments are not required. Additionally, the setup and maintenance responsibilities are removed from your shoulders. 
However, your service provider may increase their prices at any time, putting you in danger of a fee hike.
Flexibility
Utilizing cloud telephone services, your employees won't be working from their desks. An internet telephone provides additional flexibility for remote workers. 
Workers can use their business telephone solution to handle business calls on their smart telephone while working from home. 
With current events in the world, remote working can provide your employees with more flexibility, allowing them to be more productive.
Reliability
In general, cloud voip solutions are more dependable than traditional telephone setups. They are in charge of your company's telephone system's maintenance and general upkeep.
Scalability
Any company that wants to fulfill its rising expectations needs to be scalable. An on-premise phone system gives you entire control, but you may need to grow in the future. Manual upgrades can take a long time. This can lead to downtime if updates aren't carried out by a service provider.
Cloud PBX, on the other side, allows for the installation of upgrades to be done automatically. They can successfully scale your service. This assures that your phone system has the most up-to-date features, with no downtime and no work on your part.
For your organization, how can you choose between a traditional and a cloud phone system?
Let us just examine how to choose among these 2 telephone networks for your company after we've seen the distinctions with each. The cost of a traditional telephone system is more than the cost of a cloud-phone provider, but you have more grip. 
Setting up a cloud telephone system is less expensive, and it offers more performance and adaptability.
So, which of these options best meets your company's requirements? Let's take a closer look at these four points:
Budget
How much money do you have to spend? In any business, the cost is a crucial factor to consider. Both phone systems involve one-time and ongoing service fees. In contrast, a cloud telephone setup is much less costly to install. You can even make use of VoIP equipment that you already own.
Control – which system provides you with the most total control?
A cloud phone system is what your company needs if you want total control. You'll have complete network control and have access to an in-house IT team.
Additional Features
What special features are you looking for on your corporate cloud-based telephone setup?
These features can vary a lot from company to company, but we outlined some of the most important features for small businesses:
Voicemail features

Auto-attendant

Unlimited Calls

International Calling

Advanced call analytics
Bottom Line
Did you choose the most appropriate telephone systems on the market?
 Some people will choose Cloud VoIP, while others will benefit more from a PBX on their premises. Whatever phone system you choose, be sure it takes into account your restrictions and meets all of your business requirements. 
Some of the best providers are Nextiva, ULTATEL, and RingCentral.
Also Read: The 3 Benefits Of Using A Virtual Fax Number
Related posts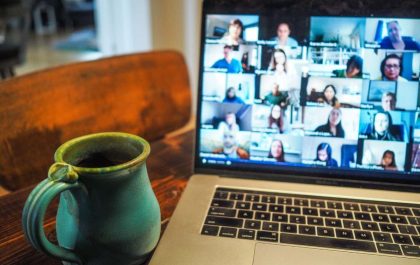 A Guide on How to Stay Secure When Studying Online
As online learning becomes increasingly popular, it is crucial for students to prioritize their security and privacy. Cyber threats are…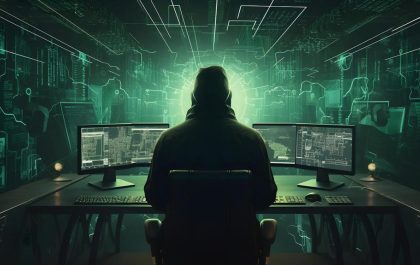 Cybersecurity's Blind Spot: Understanding the Scope of IP Theft in Healthcare and Pharmaceutical
Anastasios Arampatzis In the rapidly evolving landscape of the healthcare and pharmaceutical industries, intellectual property (IP) stands as the foundation…