Blog: Once you've started blogging, the next step is to get people to return to your blog. It's one thing to get someone to visit your blog for the first time, but it's another thing altogether to get them to come back.
It's essential to recognize that writing a blog requires a range of skills and knowledge. That's not only about the topic of the blog itself but also about the technical aspects of setting up a website, along with knowledge of search engine optimization.  Many sites offer advice, but one of our favorites is the Isotropic blog.
Here are a few tips for getting return visitors to your blog:
1, Have Fresh and Interesting Content. 
This is probably the most important tip of all. People won't want to come back if you don't have fresh content, and they'll find something else that's new and interesting to read.
Consider why people would want to come back to your blog. What do you offer that other blogs don't? If you're looking for inspiration, check out successful blogs in your niche and see how they do things. Do be careful, though, not to plagiarize – that's a sure-fire way to lose readers!
2, Have a Catchy Headline. 
How many times have you visited a blog and left immediately because the headline just didn't catch your attention? You've probably even done it yourself.
Your headline is the first thing people see when they visit your blog, so it's essential to make it stand out. If it's interesting and intriguing, people will be more likely to click through and read your article. Be honest, though, and make sure your headline is relevant to the article itself.
3, Keep Your Layout Simple. 
Too many bells and whistles can be distracting and make it difficult for people to read your content. Instead, keep your layout simple and easy to read, and this will make it easier for people to navigate your blog and find the information they're looking for.
Things to think about include:
The color of the text and background
Avoiding flashing images and animations
Using a clear font that's easy to read
Be careful when using pop-ups; they can get annoying after a while 
4, Make it Easy to Subscribe to Your Blog.
One of the best ways to get people to come back to your blog is to make it easy for them to subscribe. This way, they can have your latest posts delivered right to their inbox, so they don't have to remember to visit your blog every day.
There are several ways you can do this, including using a plugin for WordPress or adding a subscription box to your sidebar.
5, Use Social Media. 
Social media is a great way to promote your blog and get more people to visit it. Platforms like Facebook and Twitter offer great opportunities for promoting your content and connecting with other bloggers.
Don't forget, though, that each social media platform has different audience expectations, so make sure that you tailor your posts with this in mind
To make the most of social media, follow these tips:
Create a Facebook page for your blog as well as profiles on Twitter and LinkedIn
Post regularly to keep people coming back for more
Include links back to your blog from all your profiles so that bloggers can easily find you
Promote special offers or discounts through your social media pages – this is an excellent way to start conversations with followers and increase brand awareness at the same time. 
6, Email Marketing
A great way to encourage return visits is through email marketing – sending out regular emails to subscribers letting them know about new posts, special offers, and other interesting blog content.
Not only does this let people know what's going on with your blog, but it also opens up the opportunity for conversations and sharing of content.
7, Link to Your Other Posts. 
Make sure you link to your other posts within your blog posts. This will help people navigate through your blog and will also help them find other posts that they may be interested in reading.
Making it easy for your readers to find posts that interest them will keep them on your blog for longer.
8, Link to Other Blog. 
If you find a blog post related to yours, why not link to it? Doing this could spark up an interesting conversation between the two of you and bring new visitors to both your blogs.
Make sure you read their blog post carefully before emailing them, though; if they wrote about something personal or controversial, don't ask them to include a link back to your own post.
9, Don't forget the Importance of SEO.
SEO is essential for every blog, no matter how big or small. Optimizing your posts for the search engines makes it easier for potential visitors to find you, resulting in more traffic and an increased readership.
There are several things you can do to improve your SEO, including:
using keywords in your titles and posts
including links to other related posts
including links to authority sites
adding images (with alt text)
the effective use of headings 
10, Become the Expert.
The best way to get people to come back to your blog is to become expert in your field. When people know that they can rely on you for information and advice, they'll be more likely to visit your blog on a regular basis.
To become an expert, start by writing informative posts that are well researched and accurate; your readers need to trust that the information provided is correct.
You should also consider becoming a guest blogger on other blogs in your niche, and this will help you reach a new audience and establish yourself as an authority in your field.
Don't Give Up!
Getting return visitors to your blog takes time and patience – but once people find out about
Also Read: Digital Marketing Sins Can Harm Your Ecommerce Startup
Related posts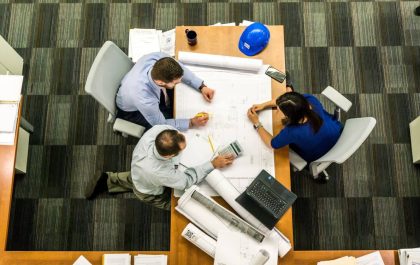 Data Analytics in Revenue Cycle Management (RCM): Leveraging Dental Software for Insights
The healthcare industry has been undergoing a major transformation in recent years, with a growing emphasis on data-driven decision-making. This…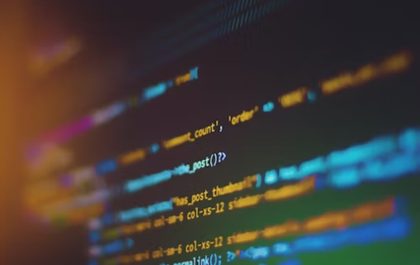 What Factors Influence Cyber Security Salary Growth?
As everything from our public activities to important organization information moves on the web, network safety has, in practically no…