Industry 4.0 Technology: Industry 4.0 promises to revolutionize all manufacturing industries that are in existence today across the globe. It is a fact that no industry can walk away from the benefits that come with the adoption of Industry 4.0 technologies. The extent to which these technologies can be integrated and exploited depends on the companies and their identification of use cases specific to their processes. As they say, it's not easy, but it's definitely worth doing it!
Manufacturing covers a wide range of industries that deliver products, components, raw materials, intermediates, energy, consumer goods, food products and the list just goes on. The previous industrial revolutions made mass production possible of almost anything possible at greater volumes and efficiencies. Cheap labour, better communication and sophisticated technologies with increased automation have moved manufacturing to countries like China, India, Vietnam etc. Efficient supply chains have made it possible to deliver products to anywhere in the world within days or weeks. Considering the growth and competition for investment, resources and markets, companies are increasingly developing competitive advantages that will help them in the marketplace.
Take for example, the Oil & Gas industry vertical which begins from exploration and production till the creation of petrochemicals that are used in daily life. Industry 4.0 is creating opportunities at each stage of the value chain. Factories and plant have a huge number of sensors that generate significant volume of data from the operations side of the industry. IIoT and Big Data Analytics enable the analysis of seismic data and helps improve reservoir characterization, enable safer and efficient drilling operations. The intelligence gained helps drive changes in the design of these assets, enables greater simulation and shorter design durations. It also enables better understanding of critical equipment performance and predictions using digital twins, improved visualization using VR/AR/MR technologies, better asset management and inspections using drones, remote support using AR wearables etc. This is just a slice of the benefits of Industry 4.0 technologies that can be maximized in the Oil & Gas sector. This also identifies the opportunities to be tapped into by other manufacturing industries.
Capital and labour intensive industries are best positioned to gain maximum advantage of Industry 4.0 technologies. They require large and often complex machinery to function without breakdowns and well trained personnel to operate them. Human error has been found to be one of the biggest causes of poor operational, maintenance and safety performance. Industry 4.0 helps managers and executives to maintain and improve asset performance and also enhance the capabilities and competencies of the people that operate and maintain them.
While everyone is slowly getting exposed to Industry 4.0 and its advantages, they could still benefit from some help from experts on the technologies that are applicable to the challenges that face them. Though a simple search would throw up many names, it's important to engage solution providers that have the industry and specific domain experience.. This is crucial because solution providers need to understand the pain points and customize solutions that are the best fit for the company. If VR happens to be the chosen technology, it's necessary to engage the right VR solutions provider. A  one size fits all approach would not work while implementing Industry 4.0 initiatives in any organization. It is necessary that executives and industry leaders understand the importance of Industry 4.0 for future sustainable growth and back it up with strategic investments and commitment to realize its immense benefits.
This post is authored by Dr. CSS Bharathy, Founder, Fusion VR, India. He is a certified Industry 4.0 expert with nearly three decades of experience in this industry. He has authored many publications and addressed key industry conferences.
Also Read: Digital Marketing Sins Can Harm Your Ecommerce Startup
Related posts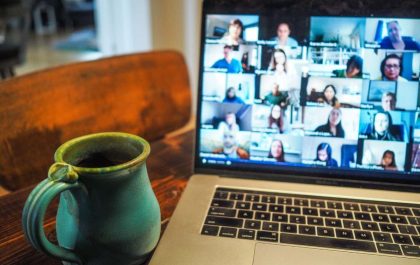 A Guide on How to Stay Secure When Studying Online
As online learning becomes increasingly popular, it is crucial for students to prioritize their security and privacy. Cyber threats are…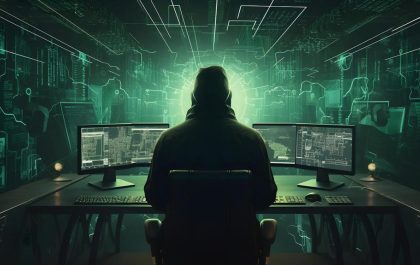 Cybersecurity's Blind Spot: Understanding the Scope of IP Theft in Healthcare and Pharmaceutical
Anastasios Arampatzis In the rapidly evolving landscape of the healthcare and pharmaceutical industries, intellectual property (IP) stands as the foundation…