Today's restaurant business is full of competitions. Many restaurants in the market serve delicious food. So many predict that delicious food is enough to top the list among all. But it's not. Earlier, people didn't imagine the necessity of online promotion to run a restaurant business. But with the growing modernity, online advertising has become the central pillar of this Restaurant business. The promotion of a restaurant is of utmost importance. It makes people aware of the restaurants, their food, taste, and location.
There are many things that you must be concerned about regarding promotion. Let's discuss some of them.
Work On Your Online Presence
Promoting your restaurant on the digital platform is very dominant. You must try to promote on every platform you can. Firstly you must make it popular among the locals. For that, you can choose a local person who might be popular on social media. If that person promotes your restaurant through his/her account, that will make it aware among the people, especially among the locals.
Create a website or blog of your own. You can beautifully design a website or blog regarding your restaurant. It will attract more customers. The website or the blog must be Search Engine optimize, i.e., your restaurant's website or blog should rank among the top 10 at the search engine.
When we talk about promotion or marketing, the most common thing pops up in our heads is a business card. A whole business card is the most basic and one of the fundamental modes of promotion and marketing. Since we have moved forward with technology, you can design an attractive electronic business card for your restaurant.
List Your Restaurant On Google
You should list your restaurant on google. It has become a prevalent thing nowadays that people first look for restaurants online before deciding where to go. Some search knows about the location, pricing, interior design, and reviews given. All these features must available on the page of google along with a contact number. You can locate on Google Maps with the proper address and photos.
Listing your restaurant on google should be the very first step you take before anything else. You can increase the number of customers just by simply recording your restaurant on google. So, make sure that you do it if you haven't already.
Also Read: How to Increase Your Social Media Reach?
Be Active On Social Media
Social media plays a major role in promotion. Promoting on social media makes a tremendous response. It attracts lots of customers. So make it a hard and fast rule to promote it on social media. You can create your own social media account in the name of the restaurant. First, give the proper address of the restaurant. Try highlighting the profile with exciting photos, dishes, customer reviews. Make it as attractive as you can.
You should be active on every platform. Make a post every day or every alternative day. Try to respond to the customers. Another way of promoting in social media is to make partnerships with popular social media influencers. They can boost your restaurant through their account, which is a very reliable way to attract customers.
Online Advertising
Advertising is also a good way to get traffic to your site. There are many ways of advertising your restaurant. You can launch Instagram and Facebook ads, and this will target an audience in a particular area. The advertisement must be eye-catching. It would help if you found the ad so that it avails the option to click on it and take an instant look at the restaurant.
Besides, advertising can be done through search engines. This one is most acceptable as its outcome is excellent. You can attract a lot of customers through Search Engine Optimization. With the proper knowledge of SEO, Check-Out: Bright Star Business Local SEO Services, you can get an organic rank of 1.
The ads must be exciting and attractive. Create such advertisements that make the customers want to visit your restaurant. You can share some offers, some percentage of pricing off on certain days, there can be festival offers, etc. There are some such ideas. You have to be creative and pick one.
Also Read: Social Media Website Building Cost in 2021
Know your audience
The restaurants must follow the tastes that the customers desire. For any business, the first step is to decide on a target audience. Once you know what audience you are looking for or what sector of people would like your restaurant, you can reach your target audience. You need to keep up with your standards because if your restaurants' tastes and features do not match the audience's like, it may not reach its heights.
TheITbase
TheITbase gives tech help to Audience. Learn how to utilize Technology by How-to guides, tips and also you can find cool stuff on the Internet.
Related posts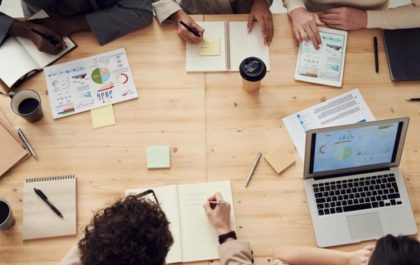 How to Plan a Project That Is Guaranteed to Succeed
Planning and executing a successful project can be a challenging task, especially if you have never done it before. But,…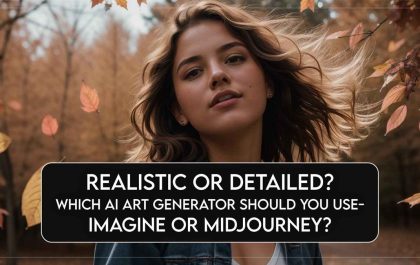 Realistic Or Detailed? Which AI Art Generator Should You Use – Imagine Or Midjourney?
Setting the Stage for AI Art Generation Artificial intelligence (AI) art generation is a rapidly developing field with the potential…