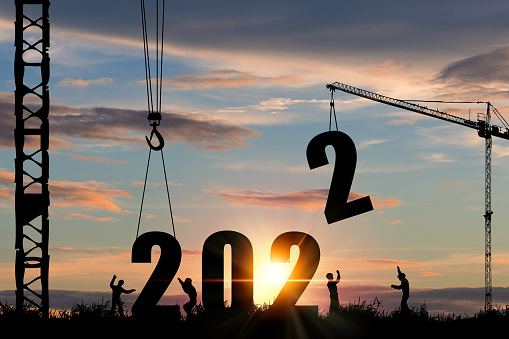 Are you looking to take your construction business to the next level? The construction industry is one that can be highly competitive, which means that many businesses get stuck and find it hard to compete at a higher level, attract more clients and earn more money. Although it is competitive, you will find that there are always ways that you can grow and improve your business to build a healthy construction cash flow. Often, it requires a fair amount of work, patience, and investment, but this will all be worthwhile when you can take your business to new heights and find exciting new projects to work on.
Identify Your Weaknesses On
The first step that all businesses need to take when looking to grow is to work on their weaknesses. This is because your weaknesses will always hold you back, so even if you splash out on new equipment and tech, you will still struggle to reach your potential. Speak with your team and ask for feedback from previous clients to identify what the areas that need improvement are and then find the best ways to turn these areas into strengths. This is often the hardest part to change, but improving on your weaknesses also yields the best results. Another option is to partner with other companies or service providers that are recognized and trusted in the industry. So, if concrete cutting, drilling, or demolition is not your expertise, then choose to work with Diamond Drilling & Sawing Company to do the job efficiently and safely.
Update Your Portfolio
The portfolio is what potential clients will look at first when comparing construction companies. This is why it is a good idea to spend some time updating your portfolio with any new projects that you have worked on. You should also go back through all projects to make sure that all of the information is clear, accurate, and engaging. You should also include quotes from clients that you have worked for and ask if you can use them as references for people to call. Reviews and references are one of the most effective ways to win over new clients, especially if you have previous clients that will sing your praises for you.
Use A Digital Marketing Agency
Leading on from this, you must also make sure that you are highly visible and easy to find online. This requires digital marketing, which is key in today's internet-driven age. People will research construction companies and compare those that are found at the top of search engine results lists, so you want to make sure that you are as close to the top as possible. Digital marketing agencies will help you to climb the rankings, improve traffic and attract new clients to your business.
Improve Social Media Presence
Similarly, you should think about your social media presence and how it can be improved. For any project-based business, social media can be a powerful tool as you can share regular updates to promote your work and attract new clients. In addition to project upgrades, you can also create and share high-quality content that your target market will find useful, such as a checklist for home renovations. Social media should also be used as a communication tool so that you can engage with your target market, answer questions and form strong relationships.
Train Your Team
You also should look to develop your team so that you can take on more work and improve the quality of your output. Speak with each team member to determine what areas of construction they are interested in and then find training and development opportunities. This is smart because it will keep your team happy and engaged, plus it will also improve the quality of the work that you provide as an entire business.
Upgrade Tools, Equipment & Machinery
You can also improve by upgrading the tools, equipment, and machinery that you use. There are always developments being made in these areas, and tools can deteriorate over time, especially when they are used daily. You might find that there are tools, equipment and machinery that can improve the quality of your work, automate tasks and improve safety. Not only this but using the best and latest tools can also be helpful in terms of improving your reputation.
Use Site Plan Software
It would be best if you also considered the software that you use. In particular, site planning software is key as this is how you visualize your ideas, explain them to potential clients, and keep your projects on track. Utilizing high-quality site planning software from specialists like Cedreo could help by winning over more clients with high-quality plans and make it much quicker and easier to create plans, experiment, and improve the planning stage of your projects.
Work On Your Pitch
Leading on from this, many construction companies struggle with the pitch, which can stop you from taking on new projects. This is understandable as pitching is not an easy skill and not one that is linked to the actual construction process. The key is to build a positive relationship off the bat, which means that you need to know how to make a positive first impression and know how to communicate with people effectively. Fortunately, you can learn how to do this, and this could improve your career and life in many ways. Crucially, make sure that you are carefully listening to what the client has to say – it is a major decision for them, and they need to feel that the construction company understands their wants, needs, and concerns. Even small touches like branded polo shirts can make a big difference when meeting with potential clients.
Ask For Referrals
When you have a satisfied customer, it is always worth asking them to refer you to friends and family. Construction remains an industry that relies heavily on word of mouth marketing, so when you can get people recommending you to their network, you should find that new job opportunities arise that you may previously have struggled to get.
These are a few of the best strategies to use that should help you to start attracting new clients, improving the quality of your work, and making more money. Construction can be a tough industry to grow in as it can be competitive, but when you know the key areas to focus on, you should achieve higher levels of success.
TheITbase
TheITbase gives tech help to Audience. Learn how to utilize Technology by How-to guides, tips and also you can find cool stuff on the Internet.
Related posts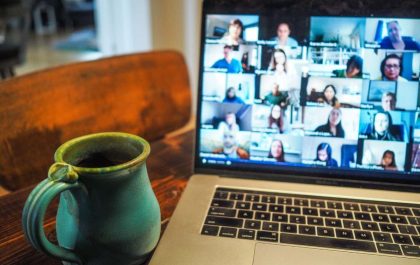 A Guide on How to Stay Secure When Studying Online
As online learning becomes increasingly popular, it is crucial for students to prioritize their security and privacy. Cyber threats are…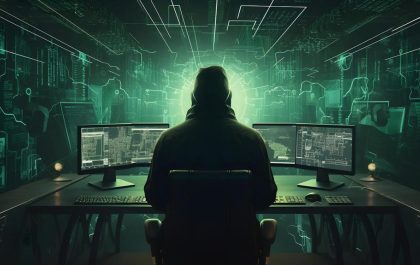 Cybersecurity's Blind Spot: Understanding the Scope of IP Theft in Healthcare and Pharmaceutical
Anastasios Arampatzis In the rapidly evolving landscape of the healthcare and pharmaceutical industries, intellectual property (IP) stands as the foundation…