Introduction
Now that you've finally secured your dream drone; I'm sure you can't wait to take it outside for its maiden flight. But before you launch the quad into the air, there are a couple of things you need to keep in mind. 
These will go a long way to ensure you have a seamless flying experience without getting into trouble with authorities. In this post, we consider some of the things to know before you fly a drone. 
Drone Laws 
One of the first things you want to do after purchasing a quadcopter is to get familiar with drone laws. The FAA has a set of guidelines that every drone flyer has to abide by. Whether you're flying as a hobby or commercially, you need lawyer-like knowledge of rules that affect you. 
For instance, you should know if your drone will need registration before flying. The FAA requires that all drones beyond the 250g weight limit be registered. Luckily, this is a relatively easy process that you can do online in a matter of minutes. 
There are also height limits that you shouldn't surpass when flying a drone, although this may vary from one location to another. Ultimately, you should get acclimated with both national and local drone laws for safe flying. 
Know Where and When to Fly
A key aspect of safe drone flight management is maintaining a clear line of sight. This is possible when you fly in the appropriate flying conditions. Ideally, it is easier to operate your drone when the weather is calm and during the day.
You also want to fly the drone in an open space away from obstacles such as trees and electricity cables. It is especially important if you're still learning how to fly and if your drone doesn't come with obstacle avoidance sensors. 
Note that you can't just fly the drone anywhere! There are no-fly zones clearly stated by the concerned bodies in their guidelines. For example, you shouldn't fly within 5 miles of an airport or in crowded public spaces. 
Also, you should not fly above restricted spaces, including schools, stadiums, hospitals, parks, or even power plants. If ever in doubt, you can find all the information you need on FAA's B4UFLY phone app. 
Should Your Be Covered
Just like any other type of vehicle, flying a drone exposes you to a fair share of risks. You can easily damage property when flying at high speeds or even injure people if the drone strays into a restricted area.
To stay ahead of all these contingencies, it would be wise to insure your drone. Check to see whether or not the drone is covered before you go flying outside. Some quadcopters are also very expensive, so it will be a nice way to secure your investment. 
The FAA dictates that drone flyers should report any accidents involving their devices that cause $500 or more in damages. 
Know All the Flight Functions
For an easy drone flying experience, you should familiarize yourself with the flight functions offered by the drone. This will enable you to get the most out of your flying sessions and enjoy them to the fullest.
Some drones come with advanced flight functions that can only be accessed by downloading the specific drone app. Using these will not only make flying more satisfying but also help to make you a better flyer. 
Visit bestbuyquadcopter.com to learn more about the different drone flight functions. 
Know How to Protect Your Data
Most drone data is stored in an unencrypted SD card, also known as a secure digital card. By protecting your drone data, you'll also be protecting your precious quadcopter. This will include everything from the footage captured by the drone camera to photos tagged with the longitude and latitude. 
It is something you'd want to get the gist of if you use your drone for commercial purposes. In the unfortunate event that you lose your data, it could easily jeopardize your hard work. 
Conclusion
Whether you've been operating drones for a while now or are just getting started with drone flying, the above issues will prove instrumental when it comes to making your flying experience much easier and save you any trouble with the law. 
Read Also: How To Establish a Mexican Manufacturing Company: A Comprehensive Guide
Related posts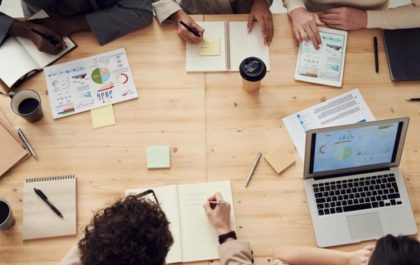 How to Plan a Project That Is Guaranteed to Succeed
Planning and executing a successful project can be a challenging task, especially if you have never done it before. But,…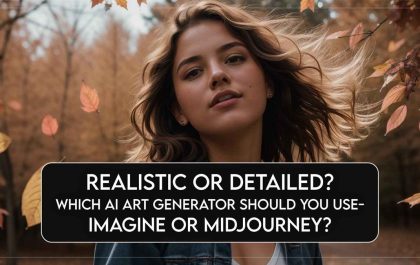 Realistic Or Detailed? Which AI Art Generator Should You Use – Imagine Or Midjourney?
Setting the Stage for AI Art Generation Artificial intelligence (AI) art generation is a rapidly developing field with the potential…