Emerging from the aftermath of the Korean War, a devastating period between North and South Korea spanning 1950-1953, LG Smartphone, electronics, established first at Goldstar, endeavoured to help rebuild South Korea. Their initial aim was to design and manufacturer domestically produced consumer electronics and home appliances. A lucrative partnership with Hitachi helped Goldstar produce the nation's first radios, televisions, fridges and more. However, it wasn't until the late '70s when LG began to earn significant revenue as a result of international trade.
Though it had toyed with a few other operating systems and released several unpopular smartphones, in 2009, LG committed to Android, releasing their very first smartphone, the LG GW620. The firm has since then released a string of smartphones with varying success. In Q4 2015 the firm shipped 15 million phones, over 2 times more than it did in Q1 2019. As of late, 11 consecutive quarters of losses have left the company revising their strategy with hopes of returning to profitability by 2021. 
With that being said, there are still millions of LG smartphone owners worldwide who are no doubt keen to save money and make their device work for them. Both the LG G7 ThinQ and LG V40 were relatively well-received by the international smartphone market and will no doubt result in increased sales and growth in ownership. There's a super simple step that LG smartphone owners can take to save money on travelling, boost the value of their device in the second-hand market, and save money on data. The secret is to Unlock LG handsets from the network to which their IMEI is locked to. 
Also Read: How To Unlock The LG Stylo 3 Plus?
The Cost of Travelling
In America, a relatively large number of individual use LG smartphones for business purposes, and globally an equally significant figures use LG smartphones in a personal capacity. Both business users and those owning in a personal capacity are almost certain to travel fairly frequently. Global travel has never been more comfortable, flights are more frequent, prices more competitive, and with the ability to book directly from your smartphone, travelling has never been more attractive.
However, travelling with a locked LG device can be costly. Owners of locked smartphones are subject to their networks roaming charges, with data often costs incredibly expensive. With calls and messaging now available via data, if you can access affordable data when on holiday you can continue to use your mobile as usual. Once their device is unlocked, travellers can purchase a local SIM, replace their existing SIM with this local SIM, and continue to use their tool as usual without any roaming charges. 
Trading in your device
With the price of mobile handsets slowly rising as the amount of technology crammed into each smartphone grows exponentially, the second-hand smartphone market is booming globally. Though the length of time people keeps their mobile devices are growing, there are still plenty of handsets traded in every single day, making the market competitive. The best way to make your device as competitive as possible in this market is to unlock it. Unlocking your device increases its sale price by around 20-30% and makes it more attractive to a large number of buyers who recognise the value of owning an unlocked device.
Also Read: What is A-GPS? – Definition, Working & Advantages
Saving

Money on Data
As smartphone ownership grows exponentially, the market for great value SIM-only deals is also expanding. Locked contract devices may offer users a lower monthly cost on the value of the handset, but the price they provide data and minutes at is often inflated compared to the SIM-only market. While the device is locked, users have no access to this SIM-only market where almost unlimited usage is available for around £10 a month. Unlocking your device, whether it is paid for or not, gives you immediate access to this SIM-only deal and means you can save even more money on the monthly cost of your mobile, perhaps offsetting the price of your monthly device by keeping on data and minutes.
If you own an LG handset and want to get the most out of your device, you'll almost certainly want to unlock it. DirectUnlocks have well over a decade experience in the market and can unlock your device from the comfort of your own home. 
TheITbase
TheITbase gives tech help to Audience. Learn how to utilize Technology by How-to guides, tips and also you can find cool stuff on the Internet.
Related posts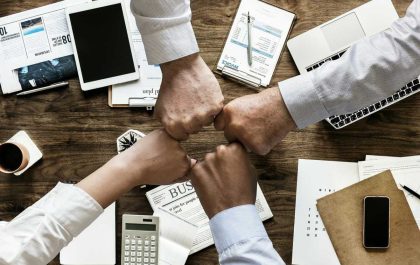 The Next Generation of Leaders: Insights from IB Business Management
With rapid globalization and technological developments, leaders have never been in greater demand. The International Baccalaureate (IB) program, widely acclaimed…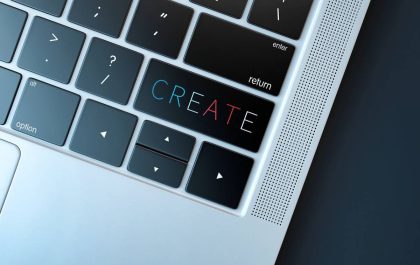 Unleashing Innovation: The Secrets Behind Successful Slot Game Developers
1. Introduction In the dynamic world of gaming, slot game development stands out as a thrilling and innovative field. In…