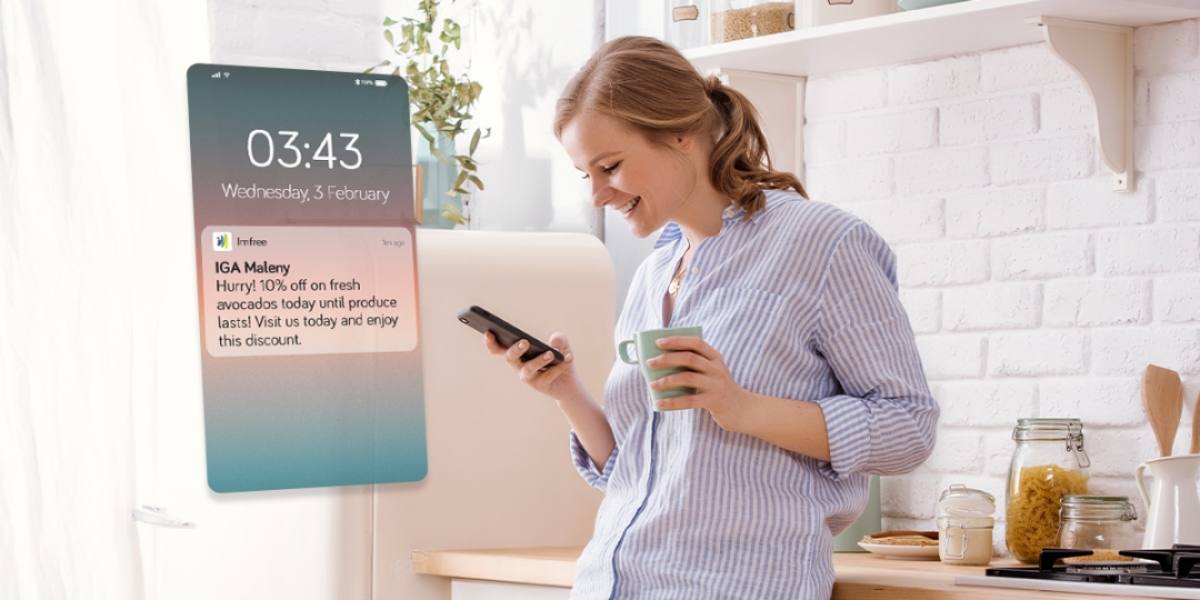 Introduction
Businesses work hard to keep their current users because acquiring new ones costs time, money, and effort.
Additionally, interacting with past clients is more productive than finding new clients. Your customers do not permanently cease using your business because of the calibre of the work; on occasion, they stop for other inexplicable causes. Creating a bond with past clients is simpler because you already know one another.
Sending clients increasingly interesting content is one of the best ways to maintain a relationship with them, whether they are still users or not. They will keep returning to you as a result.
But people have very less time to remember your company or look at your most recent content in this fast-paced and hectic world. So, they require a little nudge or pop-up to see what new content you have for them.
And that nudge is Push notifications.
This blog will introduce 8 ways every website business owner should know for increasing user engagement with WordPress push notifications.
Let's begin.
But before that, let's discuss what WordPress push notifications are.
What WordPress Push Notifications Are
WordPress push notifications are short messages that appear on mobile or desktop devices and deliver offers or messages from various organizations.
These notifications deliver information such as weather or traffic updates, brand promotional messages, offers, and so on. These notifications can help you boost user engagement and traffic to your website.
8 Ways To Drive User Engagement With WordPress Push Notification
Here are 8 sure-fire WordPress push notification strategies to drive user engagement.
1. By Audience Segmentation
WordPress push notifications are not a means for broadcasting generic bulk content to all of your users. 
To target users with content that is genuinely interesting to them, you must harness the power of actionable analytics to segment your users based on their characteristics, online behaviour, and preferences.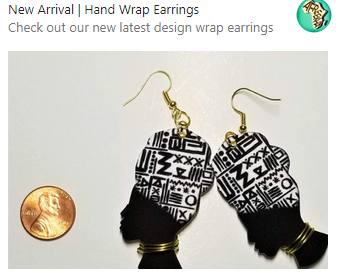 If audience segmentation is done correctly, the groundwork is laid for highly individualized messages that are more likely to spark engagement.
2. Different User Segments' Personalization Of Push Notifications
Businesses that seek to target particular client segments can benefit from personalisation. This entails adjusting the message's content to the demands of the user in light of their actions, location, or any other factor.
The most effective Woocommerce push notifications are those that are tailored to the recipients. Push notifications occasionally have the option of being localized, thus they are not always required to be in English. Languages that the users are more accustomed to receive can be used to send them.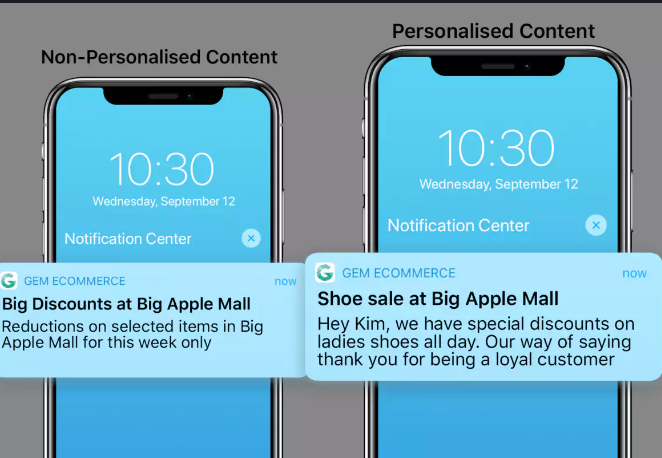 3. Delivering Regularly Updated Coupons And Promotional Offers
By alerting them to several promotions, sales, special offers, and other promotional offers that are currently running on your app, you can use Push notifications to communicate with your users and maintain their interest for a long time.
Users are constantly looking for deals, so if your store uses Push notifications properly and informs users of the discounted offer, your sales will most likely improve dramatically.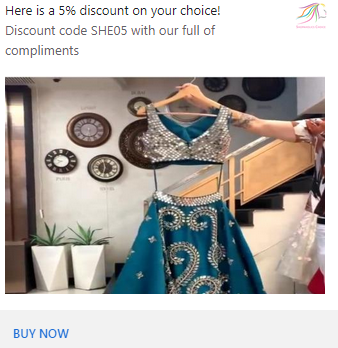 4. Try Out Rich Media Components
Use pictures. Building brand recall and awareness can be aided by including a graphic image in the title (which could be your brand's emblem).
A sizable contextual graphic that supports the message makes the notification eye-catchy.
Emojis and other interactive features might help you draw your user's attention. Use them in a manner that complements the tone and setting of your campaign's content.

5. Using The Right Timing To Send Push Notifications
According to research from more than 100 million mobile apps worldwide, the ideal time of the day to send WooCommerce push notifications is often between 8 am and 10 pm.
This time, however, is very long. Push notifications should be sent out right before the time when app activity is at its peak.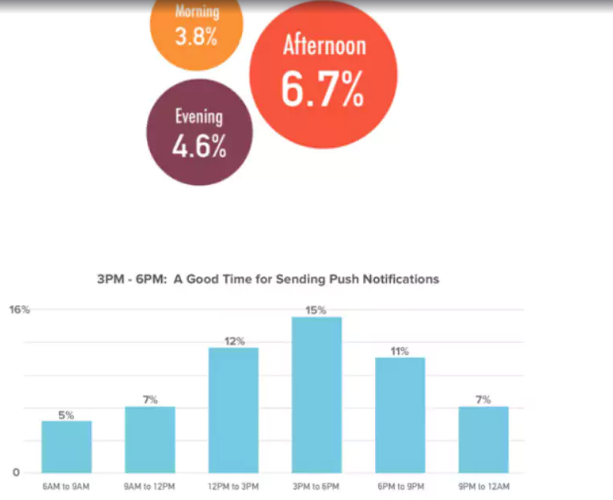 6. By Reminding Users Of Abandoned-cart
You can send WordPress Push Notifications to users who add items to a cart and then leave without checking out or emptying it to remind them of this and to alert them to the fantastic deals they are skipping out on.
You can boost user interaction and increase conversion rates by using push notifications. Re-engaging these users, segmenting them, and running abandonment campaigns will help businesses improve their conversion rates.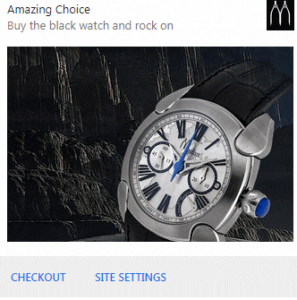 7. Decide Apt Push Notification Frequency For Your App
Although push notifications might help users to stay engaged with an app, excessive use of them can result in app uninstalls.
Engaging people with push notifications is a terrific idea. You run the risk of upsetting your clients and losing their attention if you use them frequently.
Keep track of when push notifications are sent and when new apps are installed. What frequency is ideal for you? Well, there is not a universal solution. For guidance, consult the app analytics.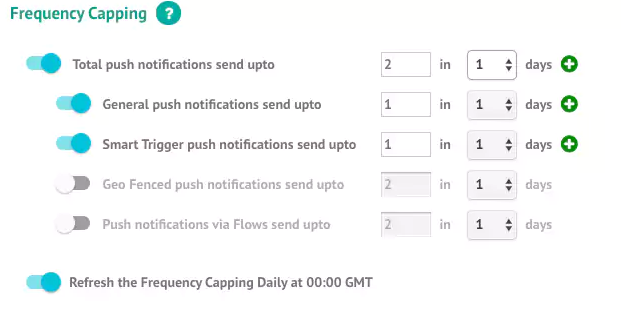 8. By Sending Location-Based Push Notifications
WooCommerce push notifications can be sent based on a user's location geo-fencing. This is an excellent way to personalize the user experience.
Nearby event push notifications:

Are there any noteworthy events nearby that your user would find interesting? You should inform them of anything, including an event that their friends are going to or a flash sale that is going on!

Proximity-based push notifications:

To encourage users to take action, send them pertinent push notifications as they pass by a particular place. Encourage users with a special offer or let them know about a deal when they are close to your store.

Also Read: How To Create An Online Form Or Survey Without Coding
Final Takeaway
With the discussion above, you are now aware of 8 ways of driving user engagement with WordPress push notifications. Always keep these tips in mind when creating push notifications because by doing so, you can boost your user engagement.
WonderPush assists you to engage your audience with relevant push notification and customized in-app messages.
So, start creating and sending Push notifications with WonderPush.
TheITbase
TheITbase gives tech help to Audience. Learn how to utilize Technology by How-to guides, tips and also you can find cool stuff on the Internet.
Related posts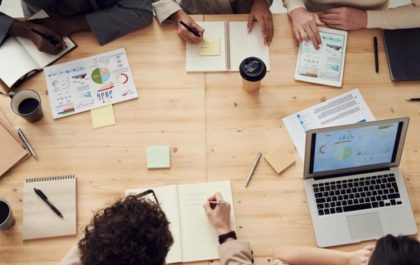 How to Plan a Project That Is Guaranteed to Succeed
Planning and executing a successful project can be a challenging task, especially if you have never done it before. But,…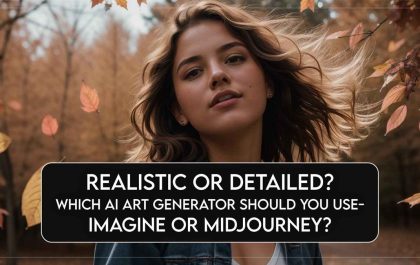 Realistic Or Detailed? Which AI Art Generator Should You Use – Imagine Or Midjourney?
Setting the Stage for AI Art Generation Artificial intelligence (AI) art generation is a rapidly developing field with the potential…