Various studies reveal that in 2019, the number of internet users in India has grown up to 627 million. More and more people are diving into the pool of the internet. Most of their everyday tasks are depending on the internet. Right from the office work to online food ordering, grocery shopping, bill payments to watching their favorite Netflix series, everything requires the need for the internet. Most of the people in urban areas use wireless home internet. That is the reason. There are a large number of service providers offering irresistible unlimited plans for Broadband in Delhi.
If you haven't yet, moved to a broadband connection, here are some of the reason why you should switch to Broadband Wireless Internet, now:
1. Higher speed
As compared to the dial-up connection, wireless internet offered higher speed. The broadband Internet provides higher speeds through digital transmission technologies, which also makes the connection steadier.
There are several ways you'll run a WiFi speed test counting on the app you select to use to see your bandwidth. The test allows you to check both your upload and download speeds while helping to pinpoint existing issues with your network connection.
2. Less disconnection or downtime
The wireless broadband connections experience fewer interruptions as compared to the wired connection. It allows us to access the internet, stream the video, download, or upload the file with much more consistency. In most of the plans for Broadband in Delhi, the downtime is close to 0%. The service providers ensure maximum up-time to their users.
Also Read: What is WWAN (Wireless Wide Area Network)? Definition and differentiated technologies?
3. Multi-user support
While a dial-up connection allows a limited number of the user to connect to the internet at the same time. The latest broadband technology allows multiple users (and devices) to access the internet at the same time. Users can connect smartphones, smart TVs, laptops, and other gadgets at the same point in time. In the latest Fiber internet connection, all the users can enjoy the same bandwidth at a consistent speed.
4. No Need for a phone line
In earlier days, people needed a telephone connection, to enjoy using the internet. But with the latest Broadband in Delhi, you don't need a telephone. Broadband works through either copper or optic cables. Also, you don't need to wait for your modem to establish a connection as your devices unceasingly connected to the Internet.
5. Number of Internet Plans are available to choose from
Broadband in Delhi offers many plans for a variety of users. If you need the internet for browsing, checking stock updates or accessing social media, you don't need to buy a plan with higher speed and data. On the other have, if your work involves the right amount of uploading, downloaded, or heavy file exchange, you can opt for a plan with higher bandwidth. The choice is ultimately yours. You can look at your needs and resources and compare them with available plans to get the right one for yourself
6. Risk-Free, Simple and Easy
When we say broadband connection or a wireless connection, this means there are no "extra wires." It does have a wire, but indeed not a bunch of cables. It helps in lowering the cost and the risk of many Ethernet cables in your home. Moreover, this makes the troubleshooting more comfortable, if at all, it goes down. It also ensures the safety of children at home.
7. Enhanced Security
Your internet connection needs to be secured, just as your home needs. The latest wireless technology comes with enhanced IoT security features, which provides reliable protection to your internet connection from the attack of hackers.
8. Cost-effectiveness
The most recent wireless network is much more cost-effective than the traditional wired connection. Also, depending upon your usage, you can select the plan with lower down your expenses on the internet connection
Bottom Line
These are just a few of the many benefits of wireless broadband connection. Broadband in Delhi is cost-effective and comes with round-the-clock customer service. Study online, develop a new skill, and stream the live videos, shop, play, or only your life by making most out of your home internet. There is no limit to what you can do with your broadband connection.
TheITbase
TheITbase gives tech help to Audience. Learn how to utilize Technology by How-to guides, tips and also you can find cool stuff on the Internet.
Related posts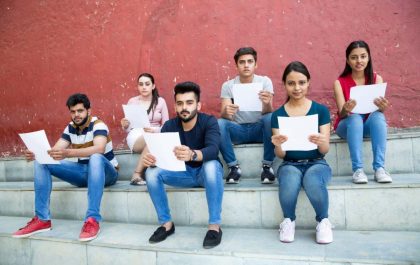 Acing The College Entrance Exam: How Essay Writing Services Can Help
Many students think the first step to success depends on admission into a good college or university. Therefore they prepare…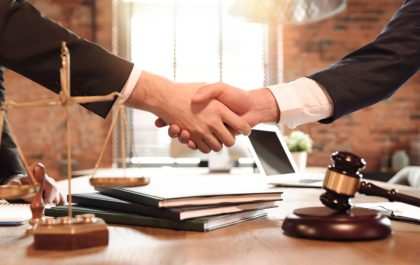 Reasons Why Law Firms Are Opting for Cloud-based Legal Document Management System
We now rely on cloud computing to make our lives much easier, from streaming media platforms to smartphones and smart…