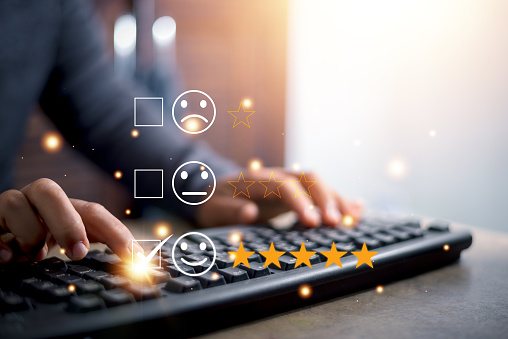 While enterprises can certainly set themselves apart with innovative products and knowledgeable staff, they can't overlook the value of the customer experience. In fact, according to a report by Forbes, 81% of enterprises believe that customer service is their differentiator.
However, improving the customer experience at scale is no easy feat. Despite their best efforts, many organizations fall short of customer expectations, especially when it comes to personalization.
It's not always an easy task, but as machine learning company ElectrifAi's CEO Edward Scott says, "If you're not willing to be curious, not willing to be a student of innovation and a student of disruption, this is probably not the right industry for you."
ElectrifAi's team believes the answer to the personalization problem lies in artificial intelligence. Here, Scott shares why a personalized customer experience matters, as well as how AI can help companies get across the finish line.
ElectrifAi Shares Why Personalization Matters to Customers
Businesses are selling to global audiences. This means they're processing millions of data points on thousands of customers, which generates a dizzying amount of data for businesses to contend with. Instead of allowing this data to languish unused, applied AI makes it possible to personalize customer experiences with unstructured and structured data.
ElectrifAi's prebuilt machine learning models allow organizations to personalize the customer experience without investing in AI internally. "We are using prebuilt machine learning solutions to help major retailers optimize inventory, shorten the cash conversion cycle, and identify supply chain risks. Retail is in a tough spot, and we are helping with data and machine learning," Edward Scott explains.
Most shoppers will only engage with marketing messages if they're personalized. ElectrifAi reports that enterprises that invest in AI for personalization can increase customer engagement. With AI, enterprises can personalize website content, emails, and more, based on a shopper's historical data to boost engagement.
AI can parse through mounds of data in very little time, spotting patterns and serving up solutions based on those patterns. The result is a hyper personalized, frictionless customer experience, every time.
How AI Can Personalize the Customer Experience
Shoppers demand personalization, but that's a tall order for enterprises with thousands of customers. Fortunately, innovators like ElectrifAi make it possible for brands to personalize every touchpoint in the customer experience. Experts like Edward Scott understand that AI can help businesses personalize content, promotions, and more.
Customer Intelligence
Brands need customer data to personalize at scale. AI solutions make it easy to gather customer data both internally and through external channels such as social media. The AI learns about shopper pain points, expectations, and past purchase behavior to make it easier to personalize at scale, too.
For example, AI can use customer intelligence to determine if shoppers are dissatisfied or disengaged. It can automatically send marketing messaging to reengage with these shoppers before they churn, offering personalized deals that retain more shoppers.
Personalized Content
Shoppers expect customized content. Fortunately, AI makes it a cinch to provide content tailored to each shopper's needs. For example, ElectrifAi uses a recommendation engine to give shoppers custom content and product recommendations on a company's website.
Chatbots
Chatbots are great for sharing basic information or providing shoppers with service when human employees aren't available. AI-powered chatbots can do a lot more than spit out scripted responses. They have more context and nuance, which allows these tools to offer targeted, personal help. Providers like ElectrifAi create AI chatbots with natural language processing to automatically detect a user's language and speak to them in a realistic way to provide better service.
Segmentation
Segmentation is a must for personalized marketing messages. Instead of manually segmenting your audience, AI can identify different customer archetypes and create those segments for you. This helps brands create effective messaging tailored to different customer personas at scale.
Cross-Sells and Upsells
Machine learning uses engagement data to score each customer and predict how likely they are to respond to a cross-sell or upsell offer. AI solutions blend shopping history data with demographic data, which will not only offer smarter cross-sells to each client but also offer these deals at the best time. This increases the odds that a shopper will actually convert on a cross-sell or upsell — with no manual effort required from the company.
LTV Optimization
Customer lifetime value measures how much a company can expect to earn from clients before they churn. AI optimizes LTV so organizations can automatically maximize sales from every customer. AI uses machine learning models and historical loyalty models to predict the remaining lifetime value of each customer.
Through Ai solutions like ElectrifAi, brands can engage with shoppers with the most appropriate frequency and messaging to make a sale. This is the best way to find a balance between engaging shoppers without being too pushy.
Personalize at Scale With Artificial Intelligence
AI makes it possible to personalize every interaction enterprises have with their customers. The future of personalization is here, but companies need to put their data to work to seize these opportunities.
Innovators like ElectrifAi believe AI is a must-have technology for any business that wants to overhaul its customer experience. Since customers are only getting pickier, AI personalization gives shoppers what they want, when they want it. Organizations that take advantage of their data can boost sales, increase customer trust, and gain a competitive edge.
Further Reading:
1, 10 Best Security Cameras to Enhance your Security this Winter
TheITbase
TheITbase gives tech help to Audience. Learn how to utilize Technology by How-to guides, tips and also you can find cool stuff on the Internet.
Related posts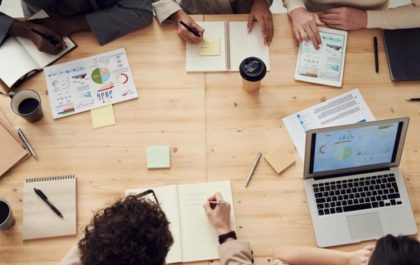 How to Plan a Project That Is Guaranteed to Succeed
Planning and executing a successful project can be a challenging task, especially if you have never done it before. But,…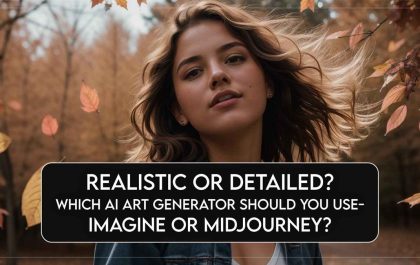 Realistic Or Detailed? Which AI Art Generator Should You Use – Imagine Or Midjourney?
Setting the Stage for AI Art Generation Artificial intelligence (AI) art generation is a rapidly developing field with the potential…