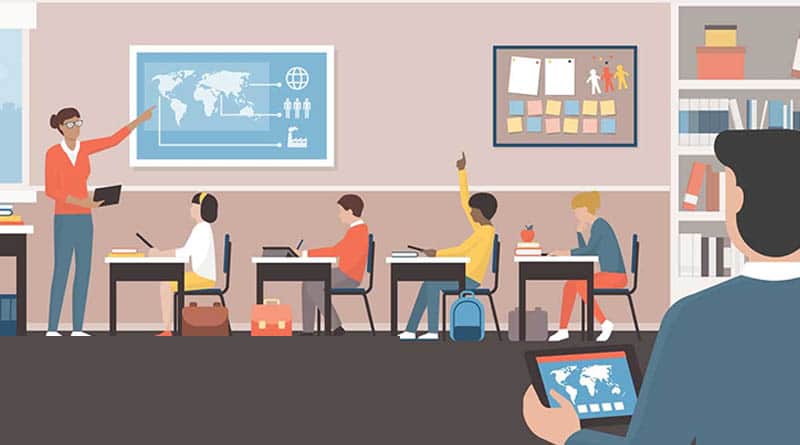 The process of learning can simply be described as being dynamic. Technological advancements have significantly impacted various aspects of our evolution, and life. And one very important aspect is in the aspect of education. Over the course of a few decades, there has been a positively radical change in the educational sector. With the use of computers, laptop, tablet, and smartphones that are connected to the internet, unlimited information can be easily accessible from anywhere in the world, 24 hours in a day and 7 days in a week.
Regardless of the educational category, ranging from kindergarten, high school, college and even postgraduate studies, the importance of technology in learning cannot be over emphasized. Gradually, wireless technology is gaining grounds in different career fields the application of technology to various aspects of learning is helping to prepare students for this imminent event.
Easily Accessible Authentic Information
Information is now readily accessible, in a sectioned and well organized manner. A variety of information ranging from different concepts and subject topics is available to students, affording them the opportunity to gather a wide expanse of knowledge on various topics. Rather than scouring for information which might not even be updated, in the library, with just one click, verified and up-to-date information can be accessed, this providing information with a solid basis that can help to make learning more effective, consolidate the knowledge and even minimize the time that might be spent on research.
Easy Learning
Rather than dragging around voluminous textbooks as in the past, the invention of electronic books (ebooks) have made it possible for students to learn more effectively. Regardless of how large the size of a book is, it can be compiled in the form of an ebook and accessed on various devices in supported formats. These electronic books are also relatively affordable when compared to the prices of hardcover books; this has helped to facilitate meaningful, cost-effective learning. This is, by the way, an impeccable tool to get more information for students' future Pro-Papers.
Individualized and Personalized Learning
The process of learning is quite subjective, Student A might require two hours to understand a particular subject topic; whereas another student, student B might need a considerable period of time for proper understanding. Technology has made it possible to specifically modify and design the process of learning according to the learning capabilities of the student. This individualized and personalized learning makes it possible for students to get the best out of learning and fully maximize their learning potential at their own pace.
Interactive Classroom Sessions
The invention of various simulation and modelling software has helped to create a visual representation of abstract, or difficult concepts in various subjects such as geography, or physics. This vivid demonstration of various concepts can help to make the process of learning more interactive, relatable and enjoyable as it ensures that the students are engaged and active participants in the learning process.
Flexible Learning
In this age of technological advancement, online virtual classes are gradually supplementing, and in a few cases, ultimately replacing the traditional method of learning in the classroom. Students can now complete degrees and get certifications online. This method of flexible learning has made it possible to effectively learn without necessarily having to be present in the classroom.
Limitless Exchange of Information
Thanks to technology, students are now able to network and connect with their counterparts across various countries on different educational boards. They are able to exchange ideas, viewpoints, educational materials such as notes and videos, which help to facilitate the process of learning.
Optimized Learning
Nowadays, most children above 2 years old are able to understand the methods of operating various mobile devices. Various learning applications can be used by students across every educational category. For instance, kindergarten students can watch rhymes and animations on various apps, students can use apps that contain flash cards to understand subject topics, and medical students can also utilize applications with 3D imaging to understand concepts such as the anatomy of the human body.
Assessment of Learning
Teachers are now equipped with a real-time method of assessing the performance of their students in an easier and more accurate manner. Computerized assessments help to monitor the progress and development of the student's academic activities which can then be documented in detail, for instance, the speed with which the questions were answered, the average percentage of questions that were answered correctly.
Technology has helped in making the process of learning more meaningful, engaging and enjoyable. Now with global evolution, it is impossible for the traditional teaching methods alone to help students learn optimally and this has made it very mandatory to infuse technology in various aspects of teaching so that students can systematically learn in an effective manner.
Related posts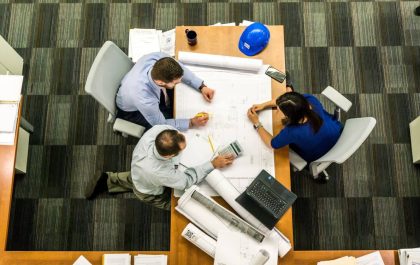 Data Analytics in Revenue Cycle Management (RCM): Leveraging Dental Software for Insights
The healthcare industry has been undergoing a major transformation in recent years, with a growing emphasis on data-driven decision-making. This…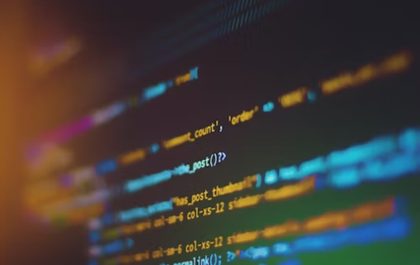 What Factors Influence Cyber Security Salary Growth?
As everything from our public activities to important organization information moves on the web, network safety has, in practically no…