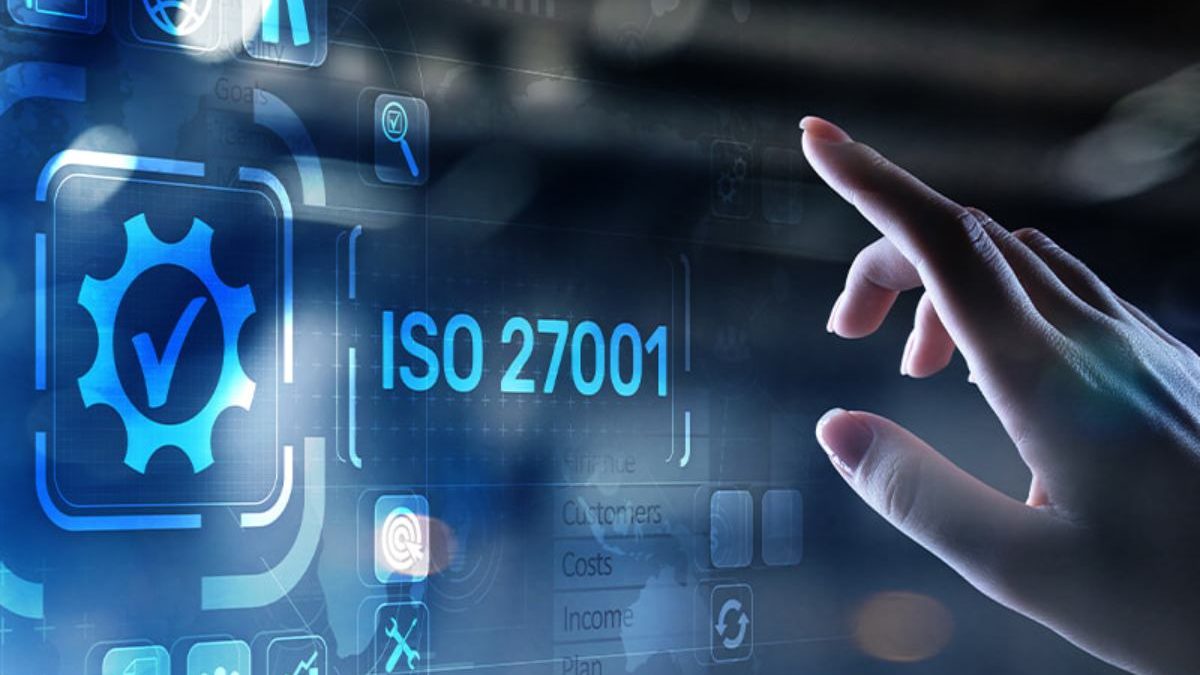 Everything is going to be digitized, and the IT industry is getting off like a flying start. Besides the increasing online business, apps, and all-in-all digitalization, vulnerabilities are increasing correspondingly. In short, testing and evaluating the loopholes for vulnerabilities have become crucial and are considered a part of the information security compliance process. During testing, another crucial test is performed, namely ISO 27001 Penetration testing.
ISO 27001 Penetration testing is all about finding the gaps between online systems and cyber attacks. The test points out all the loopholes and should be fixed as an increased security layer for preventing data theft and sensitive information.
This article will take a look at ISO 27001 penetration testing, its importance, procedure, and all the necessary information a business must know. So, let's get deeper into the details!
What Is ISO 27001 Penetration Testing?
Recall that information technology firms take a certain test to identify and fix all the gaps in a security system. Simply, it's a special test (audit of the online system) to meet ISO 27001 compliance. When a system passes this test, it becomes ISO 27001 penetration testing certified. It emphasizes basic online security against vulnerabilities and mends it in a timely fashion.
It's an international standard for IT companies that utilize this method to protect sensitive information. It usually includes two types of testing: vulnerability scanning and penetration testing of the overall system.
Furthermore, third-party security organizations perform the test, and nowadays, a huge cluster of organizations offer this testing service. Particularly, it involves internal and external testing of networks, systems, and specific applications. The top ISO 27001 penetration testing companies are Redbot Security, Astra Security, Blaze, and more.
ISO 27001 Penetration Testing Compliance
ISO 27001 compliance states that a business working with users' sensitive information (personal information) should be certified for it. It's to prevent data from cyber theft and fix all the security gaps before making it live for the public. Not only that but ISO 27001 provides detailed guidance about data storage and its security.
Simple, it provides details about creating an Information Security Management System (ISMS) for an organization. The perks are security against data loss, preventing any unauthorized access, and much more. Moreover, they make sure that all the relevant regulations are completely followed.
Security Measures Taken In ISO 27001
Following are the six major security areas that come under the penetration testing ISO 27001:
Regulatory Compliance
Company Security Policy
Incident Management
Asset Management
Access Control
Physical and Environmental Security
Steps of ISO 27001 Penetration Testing – Complete Guide
Only five major steps are involved: Reconnaissance, vulnerability assessment, scanning, exploitation, and reporting. Let's take a detailed overview of each step involved in this testing:
Step 1: Reconnaissance
This is the first and most important step. The testing authority collects all the possible information about the targeted online system, such as operating systems, network topology, user accounts, applications, and so on. The organization aims to collect all the relevant information to make an effective testing strategy (attacking strategy).
The reconnaissance process has two types of data collection, i.e., active and passive. In passive targeting, they collect information that is already public. In active Reconnaissance, the tester directly interacts with the system for data collection.
Step 2: Scanning
After data collection, scanning is the next step for collecting information. The testing company uses all the available tools to identify the gaps and vulnerability spots in the system. They identify all the open ports for possible vulnerable attacks. Usually, it's performed under an automated process. The test has a certain limitation. It checks all the loopholes but can't identify the level of vulnerability for cyberattacks. That's why they take help from automated systems for this purpose.
Step 3: Vulnerability Assessment
In this step, the gathered data in the above 2 steps are again assessed for vulnerabilities. It determines whether the system can be exploited in any way. This process also involved several testing tools in making testing more powerful. The tester uses the most powerful tools for this assessment, such as National Vulnerability Database (NVD), Common Vulnerabilities and Exposures (CVE), and Common Vulnerability Scoring System (CVSS).
Step 4: Exploitation
The next step is to exploit the identified vulnerabilities to access the targeted system. The tester uses some beneficial tools such as Metasploit. It involves real-time testing, like real-world vulnerability attacks.
Step 5: Reporting
When all the phases have been completed, the next step is reporting. The tester prepares a detailed report about the ISO 27001 penetration testing findings. It's provided to the business so that they can fix the vulnerability gap for better security posture. The report contains clear documentation and facts to improve all the security risks. The professionals always prepare reports with detailed sections (CVSS scores).
ISO 27001 Penetration Testing Requirements 2023
It's always recommended to get penetration testing for ISO 27001 for the removal of critical cyber risks. This ISO test involves risk management, internal audit, and vulnerability testing. ISO 27001 standard commits A.14.2.8 System Security Testing and A.12.6.1 Management of Technical Vulnerabilities. The requirements are:
To know the organization, its procedure, and security context.
To know the expectations and needs of interested organization parties.
To understand the scope of the Information Security Management System.
To understand how organizations utilize, inform, and maintain the security management system.
Key Benefits of ISO 27001 Penetration Testing
It's time to understand the advantages of an organization passing the system from ISO 27001 penetration testing:
The overall system is audited through manual and automated processes.
The test identifies all the security gaps that must be improved for the business.
It helps build trust in the public and directly impacts revenue.
Your system protects against dangerous vulnerabilities like data theft and cyber-attacks.
Finally, your business becomes eligible for ISO 27001 certification after passing the test.
Final Words
In conclusion, taking ISO 27001 penetration testing is not legally necessary. However, it's recommended that all businesses and organizations pass their information system through ISO 27001 testing. It helps protect the overall system from serious cyber-attacks, and ISO 27001 certification allows businesses to trust worldwide. Yes, your company is recognized as a secure and trusted company for the public and businesses. I hope this guide will help you get all the information about ISO 27001 penetration testing, its process, and its advantages.
FAQs
Is it necessary to take a penetration test for ISO 27001?
In simple words, penetration testing and ISO 27001 work side by side. Penetration testing is crucial to ISO 27001 certification for businesses and organizations. It provides a detailed report on system vulnerabilities and helps build a secure Information Management System.
How many times should a business go for ISO 27001 penetration testing?
Security management companies recommend conducting ISO 27001 penetration testing at least once a year. It's necessary to meet the upcoming security challenges of cyber attacks.
Does ISO 27001 involve vulnerability scanning?
Yes, the process involves detailed vulnerability scanning. Scanning is the second step of the ISO 27001 penetration testing process. Scanning involves a detailed examination of the online system to find the vulnerability gaps.
What is the cost of ISO 27001 penetration testing?
It isn't easy to give a quote about the ISO 27001 testing. The testing cost involves certain factors, such as the number of hosts, networks, and systems that must be tested, scanned, and reported.
How much time does it require to complete ISO 27001 penetration testing?
It usually depends on your business, such as the number of networks, systems, and hosts. However, the testing organization takes 4-10 days or 2 weeks for ISO 27001 testing.
Related posts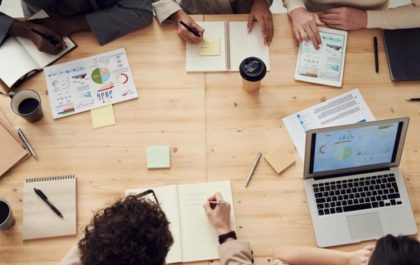 How to Plan a Project That Is Guaranteed to Succeed
Planning and executing a successful project can be a challenging task, especially if you have never done it before. But,…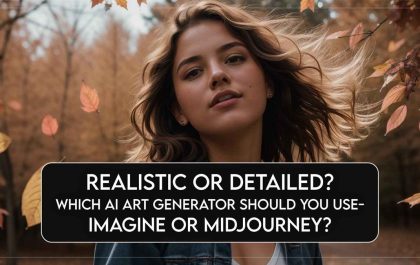 Realistic Or Detailed? Which AI Art Generator Should You Use – Imagine Or Midjourney?
Setting the Stage for AI Art Generation Artificial intelligence (AI) art generation is a rapidly developing field with the potential…