Business cards. For fools, it's just another piece of paper and a waste of time. But for the wise person, it's a potential marketing tool. A tool that is often underestimated. A wise businessperson will never consider a 'Business card' as unworthy. And that is the reason why in this E-commerce era, printed business cards are still given the importance that they deserve!
Business Card: a versatile marketing tool

Business cards are-
Cost-effective
Easy to carry
Easier to distribute.
Short but effective source to convey information about a business.
Considering the usefulness of business cards, it is evident that the Business Card printing business is profitable.
Business Card Printing Business is here to stay. Because-

Almost every business and business owner needs unique business cards. And business card printing services make this happen for them.
With the help of the designing tools available online, this business has become a lot easier. With the appropriate design software that provides web-to-print templates, customised layouts, and personalised designs for business cards, this printing business is now more convenient and efficient.
With limited financial investment into the printers and software, this business can cater to the business cards requirements of various other businesses.
With the reference of one satisfied client, many other potential customers are gained. This makes the business card printing business profitable and cost-efficient too.
With the never-ending demand and importance of business cards, establishing a business card printing business is surely the right decision. With no special setup requirements, the bright side of this business is that it can be established at one's home too!
Are you interested in establishing such a business from the comfort of your home? If yes is your answer, this is the right article for you!!
Here is A Detailed Guide to Kickstart a business card printing Business from Your Home

Understand your Business niche and register. You need to start from the scratch! For that, first, understand your target audience. Find out the demands of your target audience and understand the market's ongoing trends. Also, do a rain check about your competitors and find a way to stand out among them.
Once you understand what you are getting yourself into and are confident about it, register your business and obtain a license.
To start a business, you need to invest in the necessary equipment required for the products and services you are going to sell. As mentioned above, you don't have to invest a huge sum of money in this business. However, investing in a good quality printer is a must! Later, you can upgrade to a high-quality printer when your business flourishes. You will also need a computer, paper cutter, toner, and other tools.
Nowadays, one of the best investments that go with the current market trends of this business is opting for a best graphic design software. The graphic design software will provide you ready business card templates that you can access and edit anytime,anywhere. Also, the software comes with an interactive design studio which helps you create a design of your own creativity and also gives you a print ready output with a CMYK color ecosystem! You also get to download the design file you make in various different formats. You can do all this with just a few clicks in a matter of a few minutes at an affordable price!
This will increase your efficiency, help you reduce the pre-press cost and help you stand out among your competitors. Furthermore, an effective designing software, lets you provide a personalized experience to your customers.
Promotion is essential for a new business to grow and flourish. To promote effectively, you can make an impressive portfolio of your services, designs, sizes, and paper quality. You can also use testimonials of previous clients in your promotions to make them more effective. Nothing speaks louder than a first-hand experience. Make use of various social media for marketing your business. Remember, while marketing your business, you should convince the target audience about your uniqueness.
Ensure that the quality of your service is always maintained. Ensure that your designs are unique and loved by your client and that the paper you use for printing is of good quality. Keep providing a variety in your services. This may be a little hard at the start, but it will become a style statement of yours once your business grows. Always Remember that a satisfied customer will surely bring you more customers and positive feedback.
Ensuring all these essential steps while establishing a Business card printing business is the right path to shine in the printing business!
Also Read: How to Choose the Best Online Casinos
Related posts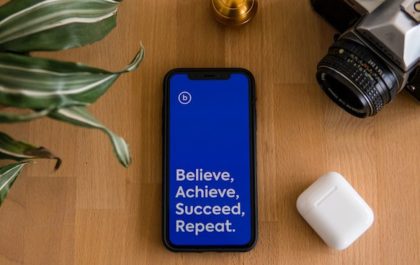 What can we expect for the future of Flutter in 2023?
Undoubtedly, mobile applications have become an essential element for most companies in the digital era. As smartphones are more commonly…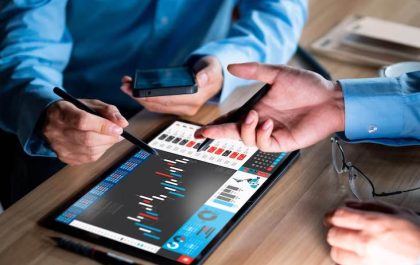 How can you Make Money on Forex without Special Knowledge?
Whether it is possible to make money on Forex without investments has always interested those who are looking for passive…