SAAS Application Development: The demand for implementing Software-as-a-Service (SaaS) applications continues to grow among businesses of different specializations. SaaS apps are cloud-based solutions that provide companies with the required software with no need to install or maintain it.
In this post, you can find the pro tips on what things to consider if you have decided to build a SaaS app from scratch and how to ensure your SaaS product will gain success on the market.
Research Prevalent User Pains And Concerns
SaaS app development should aim to resolve the common problems your potential users struggle with on a daily basis. Your target clients are the business companies of specific areas that have their expectations and requirements for the SaaS solution they are going to implement.  By defining the pain of your target customers, you will determine the product requirements (project scope). Some software development partners offer to conduct an industry analysis named the discovery stage to better know the needs of your future customers and consider them in your SaaS solution.
Consider The Scope Of Your Saas Product Development
Although, it is vital not to overdo the requirements of your SaaS application development. After the scope is defined and it looks too extensive, you need to choose the direction you want to continue moving. SaaS products should have a quite narrow specification and field of usage but provide more benefits to its users.
Hire Experienced Developers To Build Your Saas Product
Choosing the software development partner to build your SaaS app from scratch is a pivotal step. You need to ensure relevant and proven experience in building SaaS products like for example GBKSOFT software development company has so that the development team could help you develop your app idea into a highly functional successful solution. In addition, you need to check the released SaaS apps by the team you are going to select, whether it is still on the market, what feedback it mostly receives, and so on.
Have A Reserve Pool Of Capital Available To Tap Into If Needed
The first time after the release of your SaaS solution is likely not really profitable for your business as you need to fill in your client database and increase the customer retention rates. So it is a great recommendation to have enough investment or save money to be ready to widen or upgrade the SaaS app functionality even if it doesn't bring revenue yet. In the beginning, your main purpose is to prove to your target audience the demand for your SaaS product and its relevance for their business needs.
The Idea Of The Saas App
When you come up with the SaaS application idea, make sure it is decent and in demand in the industry. Your main task should be to help your future customer to resolve their core business issues by implementing your SaaS product and only then earning money from selling your application. The problems can be global as well as related to day-to-day company operations that slow down the overall productivity.
Consider The High Competition
The level of competition in SaaS products is surely high in all industries where such types of software are available. So before starting to develop a SaaS product, the market and competitors' research is pivotal to see what functions and services offer similar SaaS companies to yours, and also learn eh customer reviews to consider all potential risks in your SaaS app development.
The Saas App Design Has To Be Well-Thought-Out
To stand out from your competitors, you should work properly on the design concept of your SaaS app development. It should be engaging but easy to use for all your future users to avoid misunderstanding and difficulty working with your solution.
Monetization
All Saas-based applications are made for the purpose of providing customers with paid services. There are two main types of monetizing your SaaS product:
One time payments – users need to pay a one-time fee to get access to your SaaS application for an uncertain period of time;
Subscription-based – users need to pay a certain amount of fee on monthly basis, usually, this type of SaaS product entails several pricing plans like standard and advanced providing different ranges of functions at different costs.
Additionally, software usage tracking is a common practice for SaaS companies to measure and analyze how their customers use the product, which can inform pricing and packaging decisions for subscription-based monetization models
Consider The MVP Development
The development of basic functionality for your SaaS-based application provides you with the ability to test its usability and operations on first test users and make amendments due to their reviews before the full release. This development stage helps to avoid lots of system bugs and errors that commonly have a negative impact on the impression of the first app users. MVP development allows testing the feasibility of your SaaS application. Although, when parts of the application will be done, the testing phase should be repeated to reveal any issues and potential risks.
Maintain Saas App Functionality Relevantly
SaaS applications like other types of business software require constant technical backup, monitoring the feedback from the users, and making the changes\updates in the SaaS app functionality due to the needs of users or tech trends in the market.
To sum up
Taking into account all the above-mentioned practices in developing SaaS-based applications, the main piece of advice is to thoroughly choose the software development partner you are going to entrust your software development. The variety of potential outsourcing partners is surely wide, however, there are core things that will show you their efficiency – duration on the market, proven experience in building SaaS solutions, awareness of the tech trends on the market, readiness to share your business goals and make changes in the project during the development.
Also Read: 5 Common Digital Marketing Mistakes
Related posts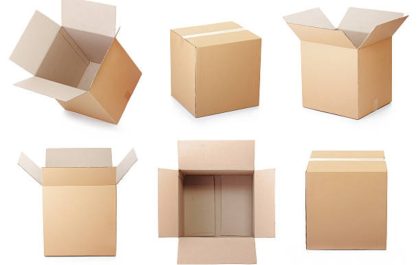 Cardbox: Revolutionizing Task Management with Seamless Gmail-Trello Integration
In the modern, fast-paced era, the importance of efficient task management cannot be overstated when it comes to achieving productivity…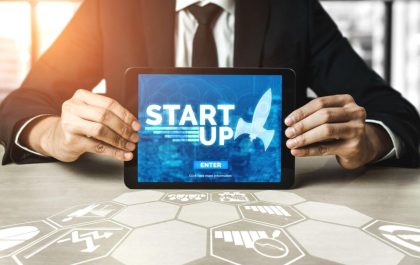 Top Benefits of Using a Company Name Generator for Your Startup
Choosing a name for your business is one of your most significant decisions. It can take weeks of brainstorming and…