The business world has gone through a lot of changes ever since the Covid-19 pandemic hit. Some of them were good changes, while some weren't so great. However, the organizations are embracing various digital transformation strategies to ensure that they adapt to the changing trends and stay pertinent in the market. One such strategy is Workflow Automation, because of which efficiency of the workplace has proven to tremendously improve.
As efficient as the workflow in workplaces is now, there still needs to be some improvement. As a company owner, you would have realized that it can be challenging to squeeze constant productivity out of the current workflow practices and employees.
Workflow automation helps to reduce the workload that comes with businesses. Decreasing this workload allows employees to focus on more critical tasks that drive your company's progress. About 75% of companies are now using automation in the workplace.
That said, here are seven essential workflow templates to boost your company's progress.
1. Budget Approval
If you want your business to run successfully, budget approval and allocation are some of the most important things to look out for. Budget approval becomes even more necessary when a business expands and begins to have more than two departments. Otherwise, your business could go bankrupt within a few weeks of launching operations.
For those who don't know, budget approval is simply a financial management process that deals with the approval of budgets. This holds businesses accountable for their budgets and stays within expense boundaries. The budgets are approved by the leadership and finance teams.
Although this is ultimately beneficial, doing this requires time and effort, which can be time-wasting. Thus, an automated budget approval system is necessary to keep up and save costs.
2. Employee On-boarding & Off-boarding
Let's face it. Onboarding new employees and off-boarding old ones could be quite a hassle. It takes a lot of effort to transform promising candidates into top-performing employees at your organization. At the other end of this, it can also be equally challenging to complete the off-boarding process.
Using automation for this can make your work so much easier and faster. With automation, you can begin the onboarding process long before your promising candidate comes in for their first day. Instead of your new employee being tied down with paperwork, they can focus their energy on introductions and face-to-face meetings. You can also automatically send them invitations to events like lunches and seminars.
3. Content Request
Requesting for content can be stressful both on the side of the content creator and the editors. To avoid the back and forth often associated with content requests, it would be best to use content request automation. With content request automation and Workflow Management Software in general, multiple people can now initiate a content request. When the content creator is done, they can easily submit their work through the platform for editing and approval, shortening the time needed for it.
4. Marketing Campaign Tracking
Marketing is an integral part of a company's plan. In fact, an effective marketing strategy could make all the difference between a high conversion rate and a low one. However, many people seem to underestimate their marketing efforts and tracking.
Market campaign tracking is just as important as having a good marketing strategy because it allows you to see what works and what doesn't. You would know what to focus on to reduce costs and increase the campaign's performance from this information.
It's understandable how tedious marketing campaigns tracking can be. Luckily, many marketing campaigns tracking automation can help you keep progress. These kinds of software help you do website analysis, Ad Network Conversion tracking, and CRM tracking.
5. Capex Request
CapEx is simply the amount of money a company utilizes to upgrade its fixed assets for those who don't know. These included expenditures on things like plants, property, tools, and general infrastructure. If you've worked in this department for a while, you would know how tedious this approval process is. In and out of the company, stakeholders have to agree to do this for even a dime to get approved for important projects like renovation, acquisition, or even a lease.
Hence, it is essential to use CapEX request automation software such as Kissflow Workflow in order to save valuable time and energy trying to get these requests agreed to. By using them, you would also be avoiding a lot of errors made by humans. This is more of a necessity than a luxury, and the point above has helped explain why.
6. Customer Support/ Help-Desk
The customer support department is often faced with an overload of requests and demands, which can significantly damage the company's overall efficiency. If you monitor customer services, you quickly realize that these officials each take dozens of calls and cases each day. What's worse is that many of these cases can be solved using automation.
An automated help desk helps to enhance the quality of service your company provides to its customers. It helps to solve problems your customers may have by streamlined knowledge sharing and process automation. Some of these problems include resetting passwords, providing frequently asked answers, onboarding, and so on.
Also Read: Digital Marketing Sins Can Harm Your Ecommerce Startup
7. IT Service Request
An IT service request is simply a request for a service delivery action from a company. For example, an IT service request from a user could be "I need access to this app."
IT service requests are pretty numerous, as IT departments tend to receive a lot of requests. It can be challenging to keep up, so it would be best to automate what you can. The automation can be beneficial for IT teams, allowing the IT department to focus on more critical tasks.
The Verdict
Workflow templates are highly beneficial that can make the difference between a company's success and failure. When utilized correctly, they can speed up the process, aid in implementing a workflow right and ensure that maximum efficiency is achieved.
The above are seven of the best workflow templates you can use to make your and your employees' jobs easier.
TheITbase
TheITbase gives tech help to Audience. Learn how to utilize Technology by How-to guides, tips and also you can find cool stuff on the Internet.
Related posts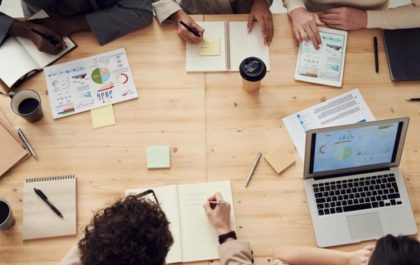 How to Plan a Project That Is Guaranteed to Succeed
Planning and executing a successful project can be a challenging task, especially if you have never done it before. But,…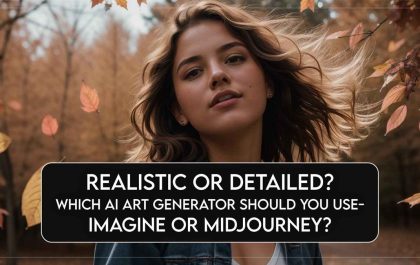 Realistic Or Detailed? Which AI Art Generator Should You Use – Imagine Or Midjourney?
Setting the Stage for AI Art Generation Artificial intelligence (AI) art generation is a rapidly developing field with the potential…