Starting a mobile app business is an exciting step for both up-and-coming and experienced entrepreneurs.
However, skipping any vital steps can cause a lot of damage to your business in the long run.
In this post, we'll be talking about the key considerations you should take into account when starting an app development startup.
In-depth and Detailed Market Research
When you're starting a mobile app business, do detailed market research first so that you can make better apps than your competitors.
Researching your market allows you to understand your competitor's strengths and weaknesses.
To be more successful than them, you need to know what strategies work and which mistakes your competitors to make so that you can avoid them.
This way you can achieve more success than the competition.
Do extensive research to learn about the current state of the app market to create a unique selling point.
Studying the market is necessary for spotting gaps that your apps can fill with a fresh, complete take on the problem. It will help you develop an app solution that stands out.
Researching gives you insight into how customers are reacting to your competitors' apps.
When you study how customers are reviewing your competitors' apps, you learn what their needs and expectations are.
It enables you to win them over by creating a superior app solution.
For example, if you study the top competing apps in your target industry, you can find out how many downloads they have received and get a rough estimate of the demand.
Reading the reviews can tell you what features you should develop better.
If you want to make apps that win over customers, conduct detailed, in-depth research.
The Technology and Developers You'll Need
Having a thorough estimate of the technology and developers, you'll need for your mobile app business is an absolute must.
A detailed assessment of your developer needs helps you decide on the right person with the necessary skills to support your mobile app business.
Since app development is highly specialized, you need to know what skills you require from your developers.
It is important because who you pick for the position will directly impact the quality of your apps.
It would help if you didn't miss out on researching the development needs of your business.
An estimate of your technological needs is vitally important before starting a mobile app business.
Technological trends in app development change all the time, and you need to be up to date so you can equip your developers with the tech they need to build quality app solutions.
Lacking the right technological support can hurt your app projects. Start highlighting the technical requirements of your development department.
For example, suppose your app business needs to react to native developers. In that case, your estimate of developer requirements will include things like years of experience, meaningful experience on projects as difficult as yours, experience working with Java, Swift or Objective C.
An estimate of the technology and developers you'll need is a step you should never miss when starting your mobile app business.
Also Read: File Sharing Apps: 4Shared, I Files, Rapid Share, and Send Anywhere
Financing Sources
Funding is the lifeblood of your mobile app business, so before you get started, you must work out your financing sources in great detail.
The most important benefit of understanding your financing sources is the ability to work out your budget.
When you know your budget's size, you know how much you can spend on staff, technology, and marketing operations.
Not having a budget set up can easily hurt your business and cause you to overspend and put your business in financial jeopardy. It's critically important you get an accurate estimation of it.
Financing sources reveal how you are going to fund your business.
Without having a crystal-clear image of your funding sources, you risk running out of money fast.
Having financing sources worked out will provide your business with financial security. You'll know where to get your funding before your company is ready to make money with its apps.
A study by Fundable has revealed that the most popular source of financing for new-coming tech businesses and startups are personal savings and credit.
Are figuring out what type of financing work best for you is necessary for your mobile app business's financial future and well-being.
A Detailed Business Plan on Marketing, Monetization, Etc.
Whether you're building an app for your own business or a client, it would help if you had a business plan in place.
A business plan is critically important because it determines your app project's steps, from design to monetization.
It allows you to make design and business decisions early on before development begins.
This way, you can track steps as the project moves to completion. Having a detailed business plan will help you predict what phase is coming next and what action you should focus.
When you develop a business plan for your app project, you keep your team from wasting resources.
Since app development is complicated, it's easy to get sidetracked and drag the process. If that happens, your business will waste time and money on revisions and can end up missing deadlines or blowing the budget.
Knowing how to write a business plan for apps will keep your business from wasting resources.
According to a study by Entrepreneur, having a business plan creates a 30% chance of growth and improves project success.
It would help if you made a comprehensive business plan so your team knows every step of the app development process in advance.
Conclusion
To start your mobile app business on the right foot, you need to be aware of the vital steps for realizing your business.
In this post, we've discussed the key considerations you need to look to first before you open the doors to your new business.
Heather Redding is a content manager for rent, hailing from Aurora. She loves to geek out writing about wearables, IoT and other hot tech trends. When she finds the time to detach from her keyboard, she enjoys her Kindle library and a hot coffee. Reach out to her on Twitter.
TheITbase
TheITbase gives tech help to Audience. Learn how to utilize Technology by How-to guides, tips and also you can find cool stuff on the Internet.
Related posts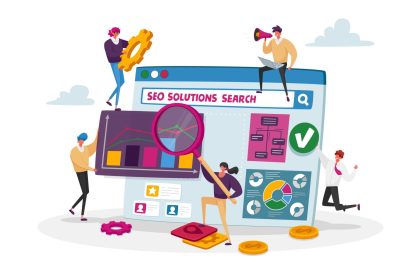 What Is Technical SEO?
In today's digitally-driven world, harnessing the power of search engines to improve your online presence is essential. One crucial aspect…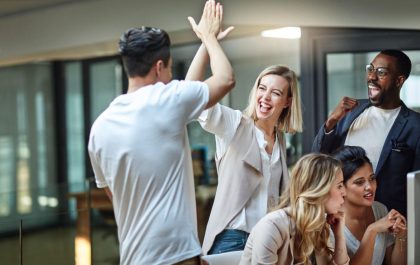 Winning at Work: Effective Strategies for Outstanding Performance and Costly Errors to Dodge
In order to succeed on a personal and professional level, one must do well at work. It necessitates the use…