Website's Ranking: With the progress in technology, businesses are shifting online, and it appears to be more acceptable by the general public. For effective online recognition, you must be noticeable to the people hunting for the services you are offering.
Let's say if you own an online shopping website, and your competitors are doing the same. What sets you apart from them? How much traffic do you get? Or do you even rank on top of the first page in any search engine?
You can conquer these challenges by search engine optimization techniques– that help you rank and bring more organic traffic to your site.
Multiple search engines are available such as Google, Bing, Firefox, Yahoo, and many more. Google is the most widely used search engine- it enjoys more than 92% of the market.
Every business requires to rank on Google to get more traffic and eventually more profit. Google has its algorithms and factors to rank your website on top of the first page.
Thousands of websites are available on a single keyword; how do you get to rank on top? We have gathered some essential factors based on which Google decides to rank your website. Let's discuss these factors that can improve your website ranking.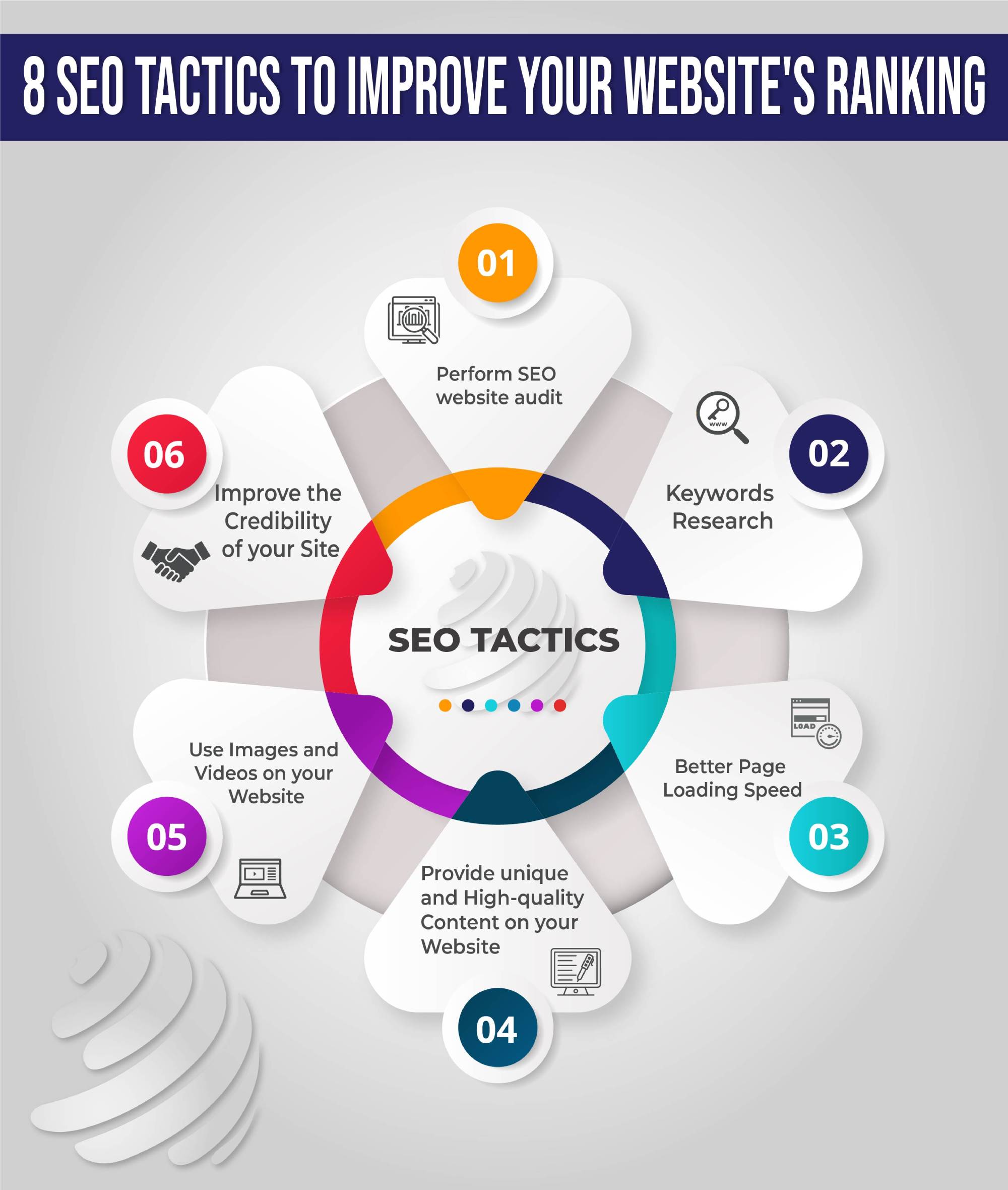 1. Perform SEO website audit
You must have seen many websites that ranked temporarily and are replaced by other websites. What could be the plausible reason behind this? Indeed, they must be missing out on auditing their site. A thorough analysis is essential to improve the performance of your website and tells where it stands. Conduct website audit regularly to check for any SEO-related issue such as keywords stuffing, URL structures, descriptions, and titles.
2.Provide unique and High-quality Content on your Website
There is no best way to bring more organic traffic to your site except by providing well-written, quality content. It increases your website's ranking and allows users to get a complete insight into the website. Never compromise on your website's content, as it can lead to high bounce rates if it isn't up to par. Create unique content as it directly impacts the ranking of your website on SERPs. Audit your website's ranking content regularly and keep it up to date for better ranking on search engines.
3. Keywords Research
While placing a keyword in your content, you must research beforehand. Add long-tail keywords or keyword phrases in your webpages, as fewer users search a single word on Google. Let's suppose a user opens a search engine; he will never write "laptop'' only in the search bar. Instead, he will write "best laptop to buy" or "cheapest laptop". So, try to add such keywords that will increase the traffic on your website.
Another effective way to rank your website is to create separate webpages for relevant keyword phrases that you want to hit.
Place the keywords that you need to target in the website URLs, headings, and subheadings. Use the keywords multiple times in your content. It will improve your website's ranking.
Impress your readers with excellent and high-quality content. This technique is to engage the target audience on your webpages, so you should pay more attention to making them attractive and readable for all.
4. Better Page Loading Speed
Page loading time is of utmost importance in ranking your website. If a website takes more than 3 seconds to load, the visitors will run away, and there is a clear possibility that they will not revisit your site. It increases the bounce rate significantly.
Two main reasons that most business owners do not take seriously and ultimately fail to bring audiences to the website are. Relevant and updated content with interactive elements is crucial.
Keeping your website updated is the primary key to getting an improved ranking in search engines. Periodic auditing will minimize errors and helps in better Website Ranking.
5. Use Images and Videos on your Website
Images are a great source of attracting more audiences to your website. You can add keywords in the images to get a better ranking. Similarly, videos can also boost the ranking of your website. Adding a video to your site increases the user's stay on the site. Plus, users mostly prefer watching over reading as it saves time and is easier to do.
Also Read: 6 Reasons Why Your Business Absolutely Needs SEO Service
6. Improve the Credibility of your Site
Backing up your website with trusted outbound links and resources will help in improving your website. Make sure the hyperlinks are up to date and operational. Otherwise, it will harm the ranking. Placing Internal or inbound links on your website is another source of user engagement. It will redirect the user to other sites. It would be best if you consider Dagmar Marketing SEO Company technique for your business.
7. User-friendly Site
Complex and long sentences make visitors confused. And it is difficult for them to understand what your site is trying to say. Keep your writing as simple as possible to make your audience understand the actual service you are offering or the message you want to convey. This technique will increase your site visitor's time of stay, and they will revisit your website. Additionally, also ensure your website is mobile-friendly, as many people search using their mobile phones.
8. Repair the Broken Links
Sometimes, the outbound hyperlinks can also crash, and using such links on your website can damage the SEO ranking. Further, it leaves a bad impression when a visitor clicks the broken hyperlinks. So always make sure the hyperlinks you are using are updated and available. It will improve your website ranking, and the outbound links bring more audience to your website.
Conclusion
Search engine optimization tactics are essential to survive in the competitive and digital business world. It doesn't seem easy at first to rank your website among billions of competitors. But the techniques we have outlined in this article will prove beneficial for your website ranking. Start focusing on your SEO strategies to stand out. Begin with basic tricks and then move towards the advanced one. In this way, your website will reach the top of any search engine. However, do not forget to research your target segment, their online behaviour and conduct competitor analysis. It is crucial to understand the market dynamics before you initiate your SEO plans.
TheITbase
TheITbase gives tech help to Audience. Learn how to utilize Technology by How-to guides, tips and also you can find cool stuff on the Internet.
Related posts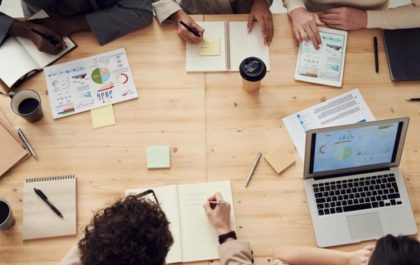 How to Plan a Project That Is Guaranteed to Succeed
Planning and executing a successful project can be a challenging task, especially if you have never done it before. But,…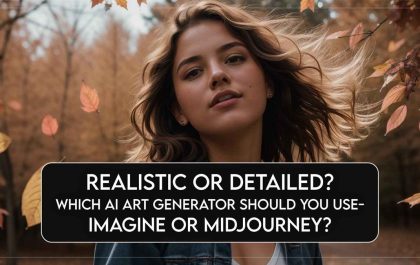 Realistic Or Detailed? Which AI Art Generator Should You Use – Imagine Or Midjourney?
Setting the Stage for AI Art Generation Artificial intelligence (AI) art generation is a rapidly developing field with the potential…