If you are afraid that your mate is cheating, you can install the phone tracker for Android on their mobile and get all the details about their chats and travel history.
It is a safe way to spy on someone without being caught.
What is Hoverwatch and when do you need it?
Hoverwatch is a phone tracker for Android mobile devices as you can use it to spy on the mobile devices of others.
You may need it if you are concerned about your children. It is possible to spy on the social media of your children by installing this app.
You can also know about their location without informing your children.
How does Hoverwatch work?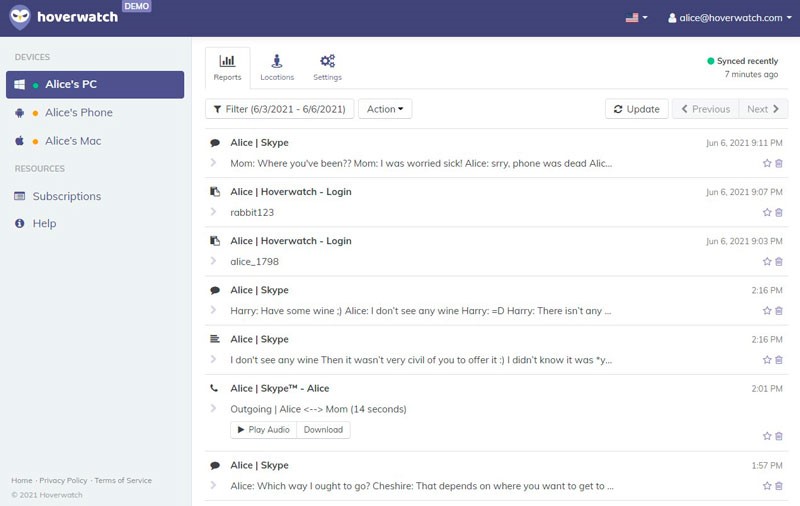 We can classify the working of this phone tracker for Android in three steps.
You have to sign up on the website to get the spy application. You have to fill in all their details on the website to create an account.
Once your account is active, you can download the application using an online portal and install it on the device you want to spy.
After you install it on the device, you can monitor using the online portal on the website.
Why people choose Hoverwatch for Android devices?
People choose this software to spy on Android devices because of many reasons.
Once you install it on the Android device, no one can find out they have a tracker.
Even the mobile experts have trouble finding that there is a phone tracker for Android on their device.
People can monitor WhatsApp conversations using this application. It is possible to record every picture and voice sent on the Facebook conversation also.
Android devices give access to the tracker easily and you can hack the location of the person also.
Popular features in the Hoverwatch spy app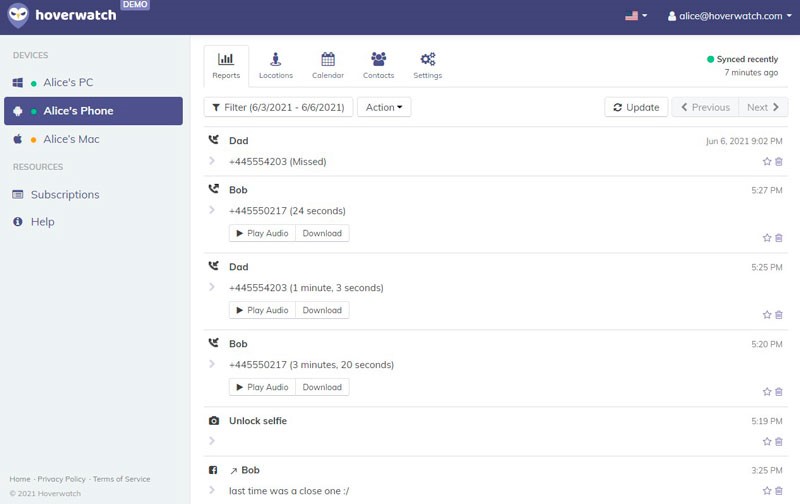 You can spy on the Snapchat of the person. This application takes a picture using the front camera whenever a person tries to unlock the phone.
You can also take a screenshot of the Android device screen whenever you want.
Some people like to change the sim before making secretive calls. They cannot hide from this application because you will be notified when the user is changing the SIM card.
You can monitor five devices using the standard Hoverwatch package.
Hoverwatch also allows you to record phone calls. All the call recordings are going to be available on the online portal of the website.
You can even get the internet browser history after you install the Hoverwatch on the Android device.
How difficult is it to install spyware on a smartphone?
If you try to install the regular Spy application on the Android device, it may take a long time.
In the case of a Hoverwatch, you can install it using the easy guide.
Installing the Hoverwatch application is much easier as compared to any free spy application in the market.
Is there a demo version of Hoverwatch?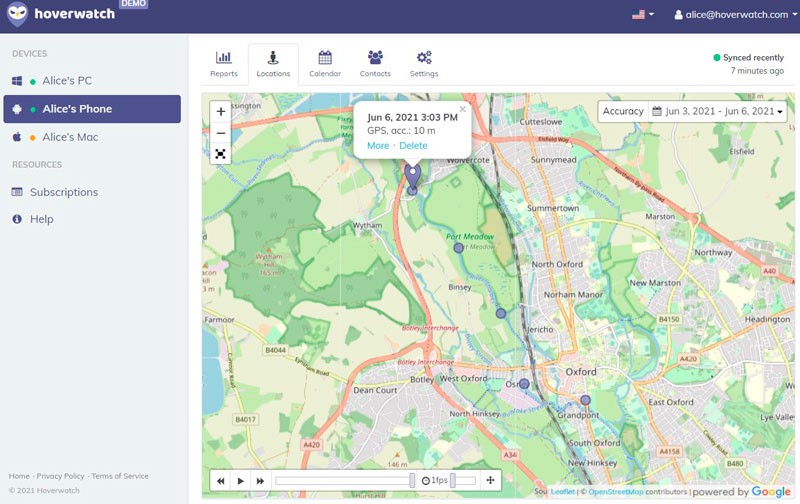 Yes, there is a trial version of the Hoverwatch.
You can sign up on the website https://hoverwatch.com using your contact information. After the signup is complete, you will get a three days trial period.
There is no need to pay anything during the trial period and you will get the full functionality of the application.
After the trial period is finished, you can purchase the software to continue using it.
Pricing policy
Hoverwatch offers three pricing policies.
| | | | |
| --- | --- | --- | --- |
| Plan | Personal | Family | Business |
| Devices | 1 Device | 5 Devices | 25 Devices |
| 1 month | $24.95 | $49.95 | $149.95 |
| 3 month | $59.95 | $99.95 | $299.95 |
| 1 year | $99.95 | $199.95 | $499.95 |
The basic policy is called a personal package. It allows you to spy on one device. If you are buying a monthly package, you may have to pay 24.95 dollars every month. For six months, it is 59.95 dollars. 99.95 dollars is for a one-year personal package.
In the professional package, you can spy on five devices. 49.95 dollars is the price for one month. In the case of a 6-month professional package, we need to pay 99.95 dollars. For one year, the price is 199.95 dollars.
In the case of the business package, you have to pay 149.95 dollars for one month. 299.95 dollars for six months. 499.95 dollars for one year of business package that includes spying on 25 devices.
Conclusions and results
By looking at all the features of the Hoverwatch, we can conclude that it is excellent software.
You can rely on it because there is no chance of getting caught using the phone tracker for Android.
Also Read: 7 Tips on Choosing Drones Online for New Users
Related posts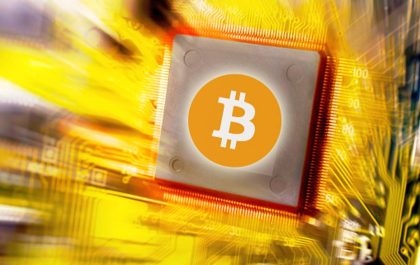 Reasons for oil industries to adopt bitcoin.
Today, trading is considered to be one of the most critical opportunities for generating income out of anything. You can…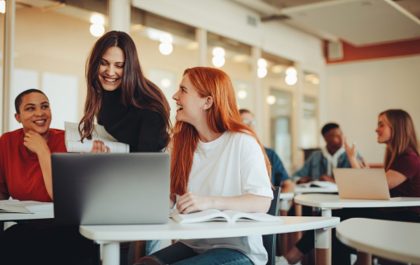 The Top 5 Technology Trends in Higher Education You Need to Know for 2023
The future of higher education is here! It's hard to imagine what higher education in 2023 will look like. Still,…