Whether you're looking to pick up trivia for your next group project, polish your existing skills, or simply to get help in a subject you're struggling with, online self learning is the easiest and most convenient way to it.
From literature and guitar learning to coding and data storage options, everything is now available online for students in London!
Check out these 7 high quality sites below and unlock a wealth of knowledge today! If you're a struggling student in London, the good news is that most of these sources can be availed completely free of cost!
2. Coursera
With a database of over 3000 courses and new ones being added frequently, Coursera features a huge variety of topics in every field imaginable!
Coursera has partnered with organizations across the globe, including UK-based universities such as Imperial College London, Queen Mary University of London, and the University of Glasgow among others – the best opportunity to study from various schools!
Courses are supervised by professors and you are typically required to complete a certain amount of coursework before you can obtain a certificate.
Free online education from all over the world brought together on one site – what could be better? So, whether you are a student in London or Chicago, you can avail Coursera's free resources from anywhere, at any time!
Khan Academy
Another educational site for students in London, Khan Academy aims to provide free world-class education and build a solid understanding of concepts for all kinds of people!
The site is extremely user-friendly for students in London of all ages – from secondary school to university level! It features self-paced courses which are broken into sections of individual videos offering lots of in-depth explanations.
From calculus and SAT prep to programming and cloud storage options, you're sure to find something you'd like among Khan Academy's thousands of videos!
3. Open Learn
UK's Open University founded Open Learn for free distance learning so that it's available to all students in London and across the globe. The educational website is an excellent source of self learning as it has experience of over 50 years in teaching!
You can pick up modules that build upon your previous learnings towards an Open University qualification, or if you're not ready for university-level education, you can simply pick out a course from their wide range of free courses!
Open Learn is proud to offer courses across 8 field areas with varying levels of difficulty, so you're very likely to find something of your interest!
4. Alison
Alison is another online self learning site that features 3000+ courses in every field from IT and marketing to health and engineering! It also offers some school curriculum courses to help you out in your student journey.
The courses are offered in French and German in addition to English so if you're one of the few international students in London, this might be the opportunity for you!
With its online diploma courses, you can focus on building relevant skills and obtain exclusive career guidance along the way!
Once you complete a course, you qualify for a professional 'certification' that you can show for employment. So, register yourself on the website and enrol yourself in a world-class course today!
Also Read:
5. Udemy
One of the top online learning platforms, Udemy holds a database of more than 155,000 courses on every subject imaginable!
Digital photography, data storage options, web development, art history – you name it and it's already there! Whether you want to explore your school subject area or expert courses, the process is simple and the classes interactive.
Whatever your student in London budget or background, Udemy holds training courses for everyone from the beginner student to the experienced professional!
6. University of London
The University of London offers a series of free Massive Open Online Courses (MOOCs) with collaborations from its London member institutions such as King's College London, Queen Mary University of London, and London Business School.
A plethora of undergraduate and postgraduate degrees ranging from management and science to law and humanities are featured for students in London and other parts of the UK.
Whether you want to go for an individual course/module or an entire degree, with its prestigious and well-renowned qualifications, you won't regret a minute of self learning through UoL!
7. University of Oxford podcasts
If you're fond of listening to podcasts, then you'll be glad to know that the University of Oxford frequently features exquisite podcasts in the form of lectures and seminar series from leading visiting professors!
Whether you're fascinated by philanthropy or want to learn more about data storage options, you'll find rich and in-depth information on a variety of topics.
If you're a student in London and unable to visit the top university in the UK, simply head to the website, subscribe to a series of podcasts on the topics you want to learn more about, and listen to the lectures online – learning made simple!
What's next?
Online self learning offers convenience, and with the right resources, you can become a high-flier in no time!
Whether you want to study from the comfort of your room, the college library, or a nearby café, you'll be needing a self storage outlet to store all those notebooks and extra stationary that you can't always carry around!
The last thing you want is your belongings getting in the way of your learning process. To make your student journey easier, the first step is to get a good internet connection and then book a secure self storage outlet.
Keep a lookout for cheap student storage options around London and if you find yourself lost, simply turn to the exclusive algorithms of the Self Storage Outlet.
Convey all your requirements and let the Self Storage Outlet find you a suitable storage unit so you can focus your energies on more important things like signing up for free courses online!
TheITbase
TheITbase gives tech help to Audience. Learn how to utilize Technology by How-to guides, tips and also you can find cool stuff on the Internet.
Related posts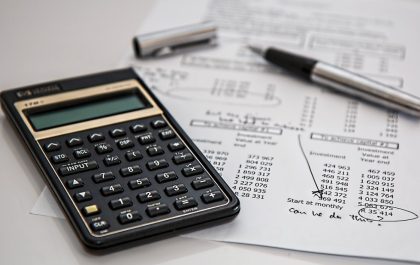 Your Ultimate Guide On Investing by Nisrine Chafik
Investing is a great way to grow your wealth and reach your financial goals. However, it can be difficult to…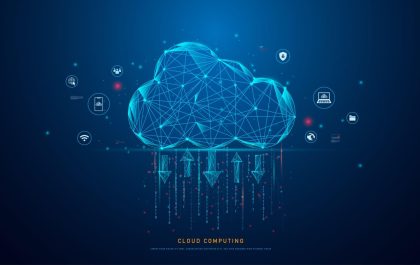 Normalyze and CEO Amer Deeba Patent Technology That Helps Clients Secure Data in the Cloud
The IT sector is fiercely competitive and marked with rapid advancements. The only way for companies to succeed in such…