app development: Software as a Service or SaaS is a software delivery mechanism that has been increasingly used in the industry. Today's businesses are growing, and more owners are looking to expand online; it has become essential for developers to look at new and faster options to develop applications and websites. 
With the growth in technology, multiple cloud-based software is connected in one place and enables users to use applications through a third party over the internet. SaaS is one such software. It is through SaaS application development services that developers can distribute as well as run on cloud-based software. 
Software as a Service is a new software model that has been continually and increasingly replacing old traditional software mechanisms. The SaaS or Software as a Service market will reach $716.52 billion by 2028. Experts suggest that it is expected to grow at a CAGR of 27.5% during the 2022-28 period. 
SaaS mobile app development has enabled an effortless delivery model and an efficient pricing model. Since SaaS mobile app development is cloud-based software, it is more flexible and affordable and does not need clients to go through extensive trouble downloading it on devices. 
An effective SaaS app development company understands the needs of a business before developing a Software as a Service application. It is essential to comprehend SaaS and SaaS mobile app development for companies to build an application on SaaS. 
What is SaaS?
Software as a Service or SaaS, in its essence, refers to the software being delivered in a way that helps users in accessing an application or data through any electronic device that has a working internet connection and browser through which one could access the software. According to a study, in 2021, organizations were using an average of 110 SaaS applications.
Since Software as a Service or SaaS is a cloud-based model, it becomes imperative for developers to develop and continually update databases, servers, and the codes that create the application. 
SaaS mobile app development does not require businesses to invest in hardware. There are minimal hardware requirements of software as a Service, and hence one can easily outsource it to SaaS application development services. This way, organizations save a lot of money that they otherwise would be spending to maintain an in-house application or software. 
Software as a Service is a business software model that does not require businesses or developers to purchase software through licenses or wait for new updated versions to be released to use better and more features. Instead, SaaS enables firms to use their software or SaaS mobile applications through a subscription model. 
SaaS delivers services hosted and maintained on a cloud server; hence users are not required to download these services individually on their devices specifically. Instead, one can directly use them through browsers. 
Most SaaS products are mobile or website applications and do not require installation charges; instead, they require subscription charges to use the application. 
Efficient SaaS application development services would holistically develop SaaS applications with few specific features. These should be:
Giving users the power to log in and log out of their accounts as and when they wish to. 

Providing a billing mechanism that is based on a subscription model. 

Allowing users immense flexibility to use the applications on any device and platform.

Delivering software and applications that are incredibly secure, which in turn ensures the security of data and SaaS applications.

Experts should develop SaaS applications in a way that delivers a user-friendly interface. Users and clients need to interact with your SaaS application. 

SaaS mobile app development also enables automatic updates of these applications. This way, users do not have to go through the hassle of constantly updating the application and waiting for new features. 

SaaS applications allow users to get notifications to have a mobile application-like experience through SaaS apps. 
What are the advantages of SaaS mobile app development?
There are many benefits for users, developers, and businesses to develop SaaS mobile applications instead of buying licenses or developing another type of software application. While there are many advantages to creating a SaaS application, the most important ones are:
1. Reduced time to benefit
Compared to traditional software models, the Software as a Service or SaaS cloud-based model makes it extremely easy to install and use applications. SaaS also reduces developers' time in administering the application and decreases the issues arising from deploying the software.
2. License costs are low.
SaaS has helped businesses and developers in reducing costs. Since there are minimal to no costs on software deployments, maintaining the applications and even installing them cuts the cost for developers. SaaS also helps businesses cut costs since infrastructural expenses are reduced due to SaaS software. Hence, overall SaaS software development costs are significantly reduced.
3. 24×7 Accessibility
SaaS applications give users immense opportunities to access the applications from anywhere and at any time. It is effortless for users to use these applications. With the login and log-out features, users can use these applications as and when they like and even try them out to see if they like them at all. 
Businesses also get the freedom to use their workforce and their tech teams on different projects. Since one can use SaaS applications on any device and at any time through browsers, businesses do not have to continually worry about customizing and personalizing applications based on different devices.
4. Security
SaaS mobile app development also ensures data and application safety and security. Cloud-based servers are known to be more secure than traditional software systems. This way, using SaaS mobile applications, businesses can increase the credibility of companies and the trust of users in the brand.  
SaaS mobile applications offer excellent efficiency; they are scalable and provide high-level data security. However, the SaaS app development varies from the conventional approach! It can accelerate your business growth, but you need to develop the expertise or seek support from an experienced SaaS app development company to manage this very crucial segment of software development. The choice is yours to take.
Also Read: 4 Technologies That Can Help Save Your Business Money
Related posts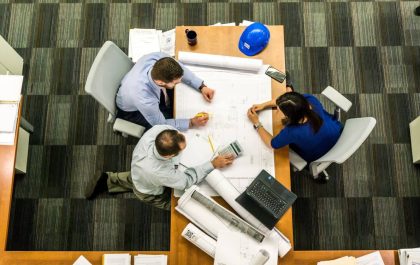 Data Analytics in Revenue Cycle Management (RCM): Leveraging Dental Software for Insights
The healthcare industry has been undergoing a major transformation in recent years, with a growing emphasis on data-driven decision-making. This…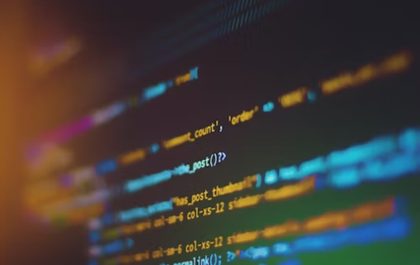 What Factors Influence Cyber Security Salary Growth?
As everything from our public activities to important organization information moves on the web, network safety has, in practically no…