Developing an App for Healthcare: With an increase in technological advancements, a large number of companies have started using apps to communicate with people. Apps can be used to diagnose, treat, and even research various diseases with the help of smartphones. Medical apps are becoming popular as they offer an easy and convenient way to provide medical care as well as education on different health topics such as disease prevention, treatment, and management.
Plus, the industry's value is only predicted to increase, with global health apps set to generate around 111 billion dollars by 2025. If you're considering developing a mobile app, then this is the best time to do so as there's a large number of people engaged in this innovative industry. Here, on this blog post, we look at some of the most critical factors that you need to keep in mind when developing an app for healthcare systems.
Understand the Purpose of the App
Before you start developing the app, make sure to understand its purpose clearly. You need to know how it's going to be used and who is going to use it. What problem are you trying to solve? For example, some applications focus on helping people lose weight, while others focus on helping users understand how to manage their medications. It's essential to be completely clear on the app's aim as it will help you create a better user experience.
Stay Aligned with Top Trends in Mobile Apps
Mobile users now expect the latest features and functionalities from their apps with technological advancements. Therefore, as a healthcare app developer, it's essential to stay abreast of industry trends and understand how your app will stand out in the market. Here are the top 2022 trends you'll want to be aware of, according to Digital Authority Partners.
Mental Health Apps
Mental health apps are becoming more common as they help people find the proper treatment for their mental health issues. With mental health affecting so many people worldwide, it has become one of the most important trends in mobile apps. Plus, with severe depression being a significant contributor to death worldwide, mental health apps are desperately needed.
Telemedicine Apps
As more people are spending time on smartphones, it's only natural that the healthcare industry will shift towards telemedicine. However, the idea of remote medicine is no longer an emerging trend as patients can now use mobile devices to connect with doctors over video calls. This app helps users diagnose issues without having them make a trip to their local clinic or hospital.
Integrating Cloud Technology
Cloud technology is helping people connect with their doctors or healthcare providers. Now, patients can get more insight into their health issues and how they are progressing by uploading data to the cloud. Therefore, it's essential to integrate cloud technology into your app so users can get more information on their medical records and test results immediately.
Online Billing Capabilities
Now, more and more healthcare apps are allowing users to pay their bills online. This means that users can upload their credit cards or other online payment methods to pay for their medical bills. This makes the checkout and payment process a lot easier for patients instead of having to pay at the office or ask for printed invoices.
Patient Record Keeping
Patient record keeping is another essential feature for healthcare apps. Most apps allow users to keep track of their health records which is helpful if they are receiving treatment at multiple hospitals or clinics. Plus, most apps allow patients to access their records through their laptop, tablet, or smartphone so they can get the medical information they need, even when they're traveling.
Offline Mode Apps
Apps that can be used offline are becoming more common as they make it possible for users to access the app even when their devices don't have a strong internet connection. This makes it easy to continue using the application, regardless of your location or situation.
Research Competitors and Market Analysis
Researching your competitors should be one of the first steps you take when developing an app. By studying what other apps are doing, it will make it easier to establish what separates your app from others on the market. Plus, researching will give you more insight into the industry overall and how it's changing, which can help you create a better app experience.
Ensure it is Compliant with Medical Laws
Healthcare apps are becoming more common, but it's essential to make sure your app complies with all regulations. No matter who uses your app, you want to follow the rules in order to avoid any legal issues that could potentially derail your project. 
For example, if you plan to create an application in the United States, you'll need to familiarize yourself with HIPAA laws and how to make sure your app complies with them. Meanwhile, if you're in Europe, they have a different set of standards and regulations that need to be followed. 
You want to ensure your app is compliant with all regulations, or at least plan for this process before you launch, just in case it becomes an issue later on. The last thing you want is a mistake that makes the whole application noncompliant and requires users to stop using it until the problems are fixed or end up with a potential lawsuit.
Use an Expert Development Company
Since healthcare apps are complex applications that need to be developed with care, you'll want to use an expert development company that knows how to handle this type of application, including the special features, integrations, or regulations that need to be considered for your application.
For example, suppose you want an app to help people in the United States manage their diabetes. In that case, it will be helpful to have a development company with US-based developers who have experience developing similar applications.
Conclusion
In conclusion, creating a healthcare app can be a challenging process. However, if you're looking to help your clinic or business stand out from the rest, an app is a great place to begin. What's more, developing an application for this industry can benefit you and your patients by providing them with the tools they need in order to live better lives.
Suppose you're ready to get started creating your app. In that case, you'll want to consider the information presented above to ensure you have a greater chance of making a successful application in this industry.
Also Read: 4 Technologies That Can Help Save Your Business Money
Related posts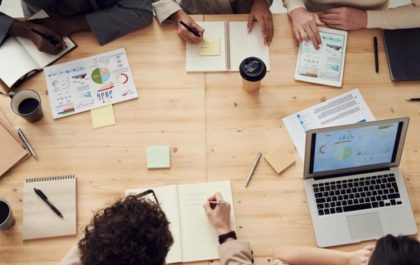 How to Plan a Project That Is Guaranteed to Succeed
Planning and executing a successful project can be a challenging task, especially if you have never done it before. But,…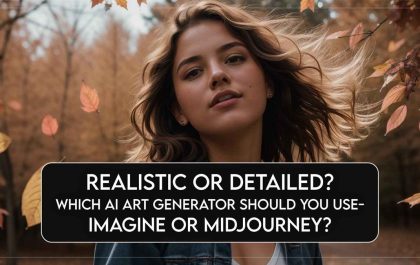 Realistic Or Detailed? Which AI Art Generator Should You Use – Imagine Or Midjourney?
Setting the Stage for AI Art Generation Artificial intelligence (AI) art generation is a rapidly developing field with the potential…